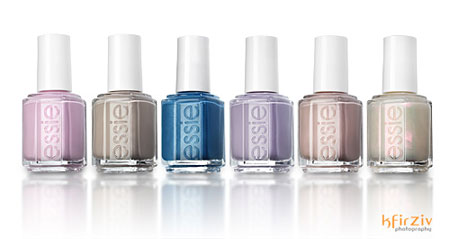 I love that time of year when you switch up your usual deep red or shimmering black polish for a bright, candy-colored summer shade. How refreshing! Because it's so difficult to navigate through the endless nail polish shades that all look the same, I've included some of my favorites below for easy reference. I promise you won't be disappointed!!
As Essie puts it, "elegant and enchanting, this satiny smooth lilac whispers springtime." This shade looks fabulous on and it's quite opaque so it will stand out, unlike so many sheer colors that look great in the bottle but boring on!
Not your average coral. Ok so I'm a little taken by the fab name that reminds me of Miami, but that aside, the color is stunning on! Not too orange, not too pink.
A refreshing, tropical blue/green reminiscent of Caribbean beach water.
A pink and purple mix that's very flattering on.