I just got back from a sensational holiday with my boyfriend at St. Martin's La Samanna resort and could not resist sharing it on The Chic Brûlée! Set on the exclusive Baie Longue, this romantic, Caribbean resort epitomizes luxury at its best. Set beside one of the most beautiful beaches in the world and featuring world-class cuisine, a Moroccan-themed spa, sparkling infinity pools, sunset cruises, private villas and a host of other luxurious amenities, there is no wonder why La Samanna is consistently ranked one of the top hotels in the world.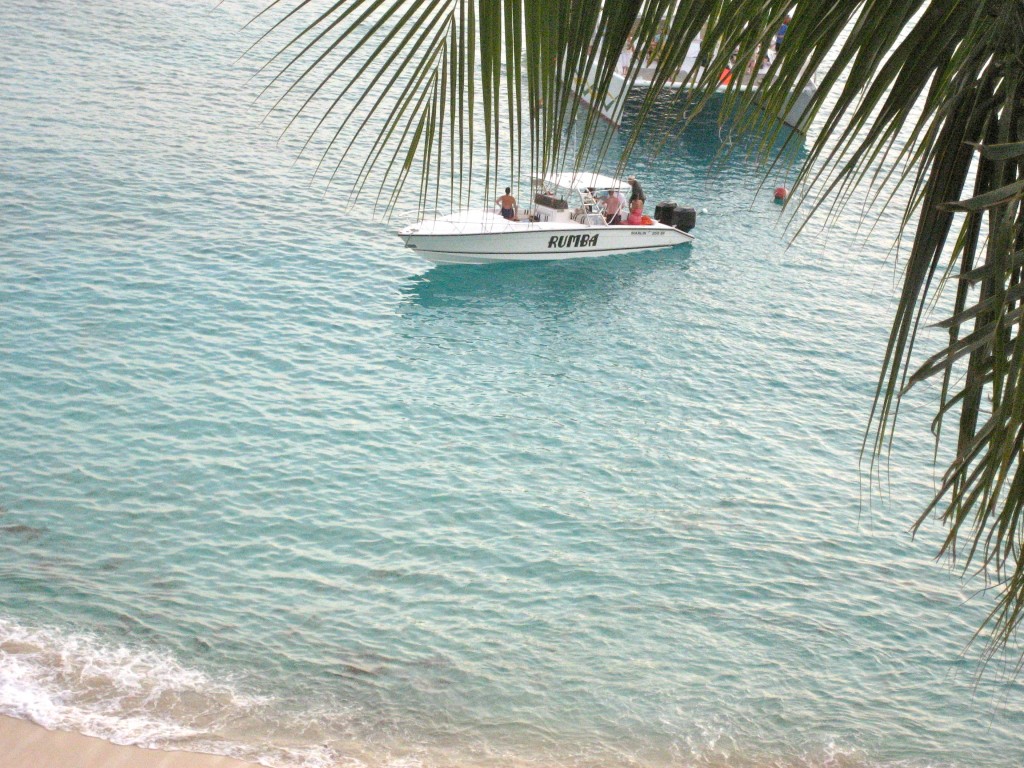 Every finishing touch from the welcome cold towels to the bottle of rum waiting for you in your suite to the abundant L'Occitane bath products is top-notch.
I'd love to share a few pics and stories from this magnificent experience. I hope you will be able to make it to La Samanna soon!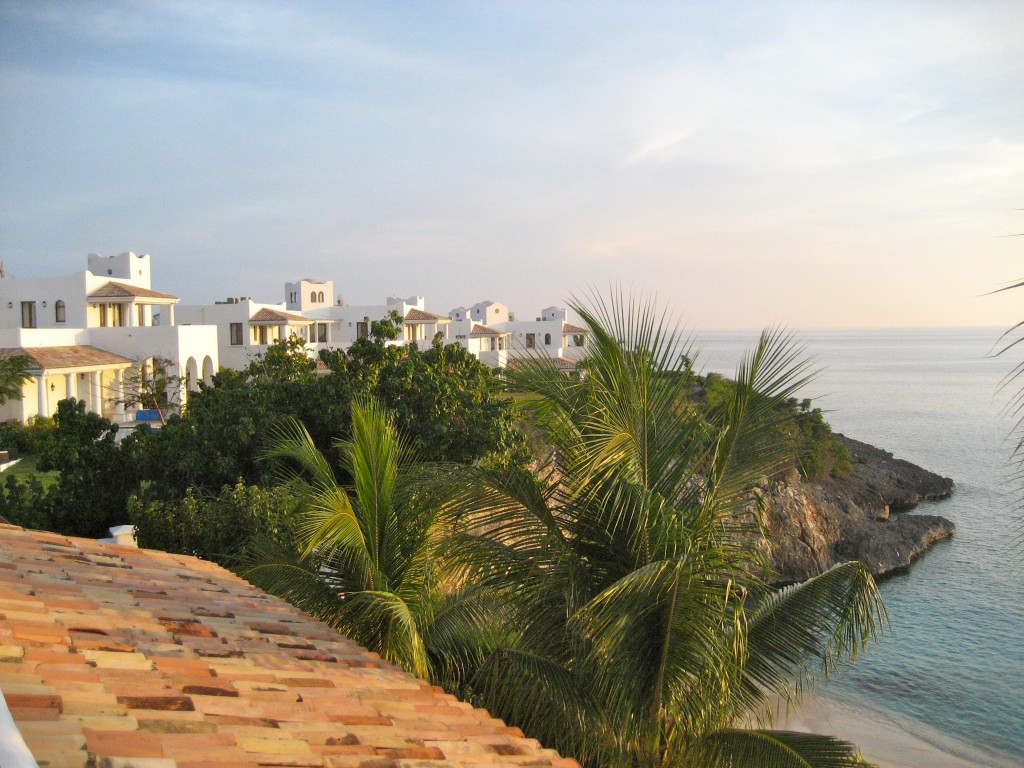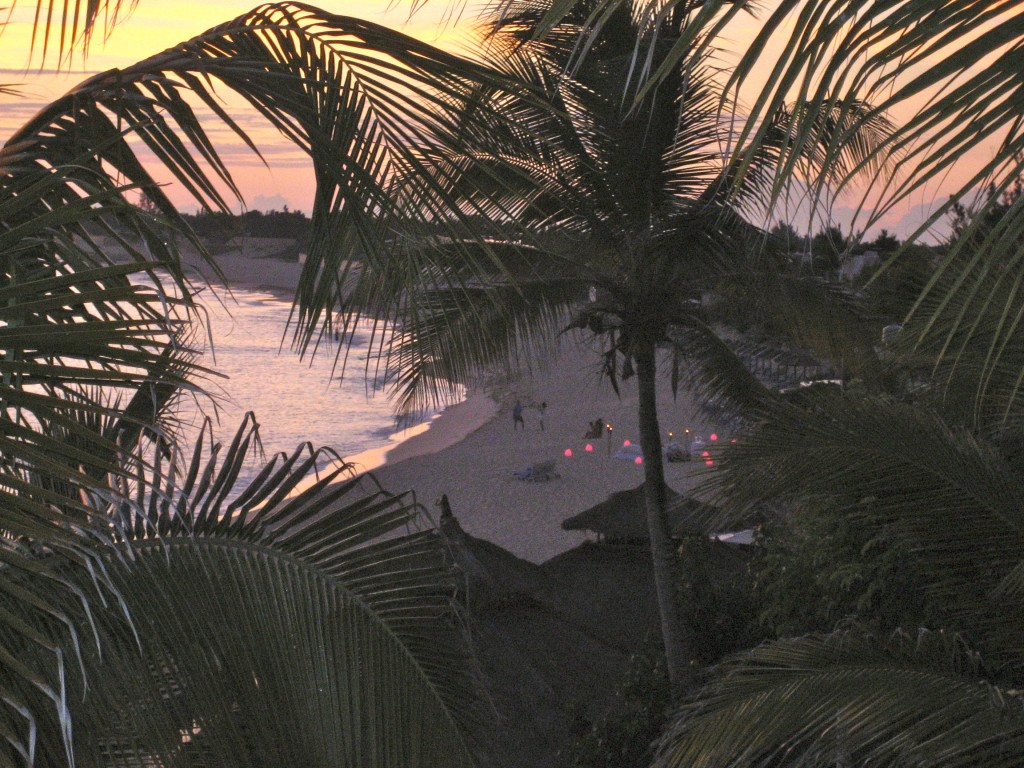 Our one-bedroom suite was a gorgeous combination of minimalist-chic and traditional Caribbean flair. The suite featured an oversized, luxurious bathroom and elegantly appointed furnishings. The private outside space was second to none!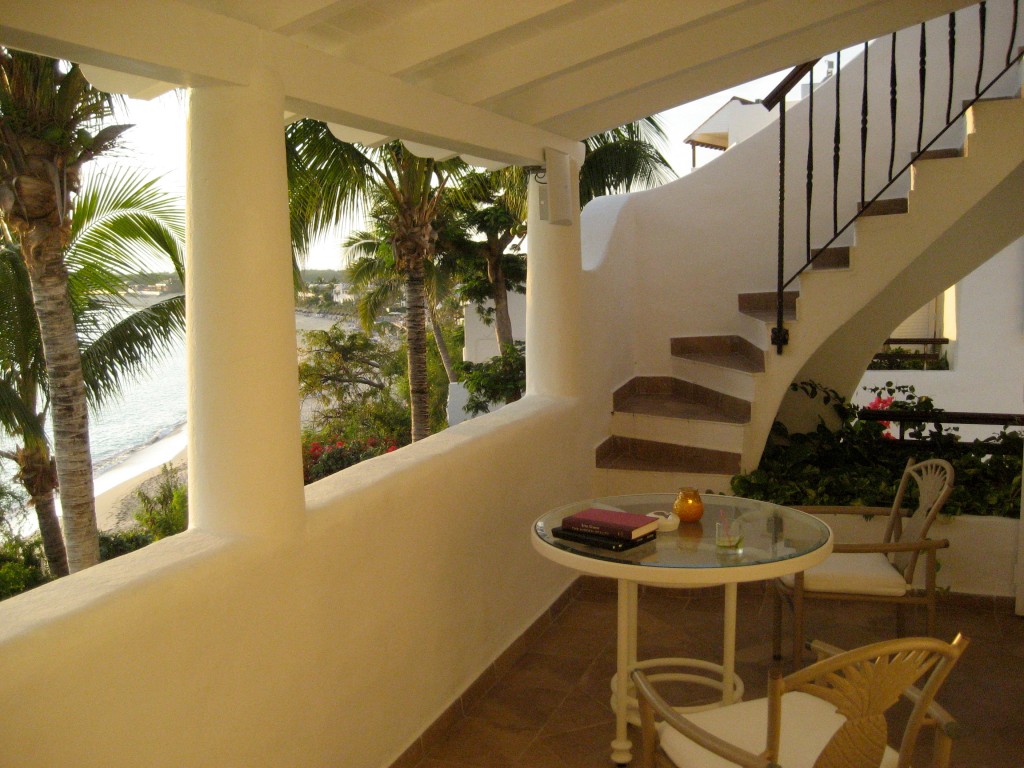 our porch and staircase leading up to a private rooftop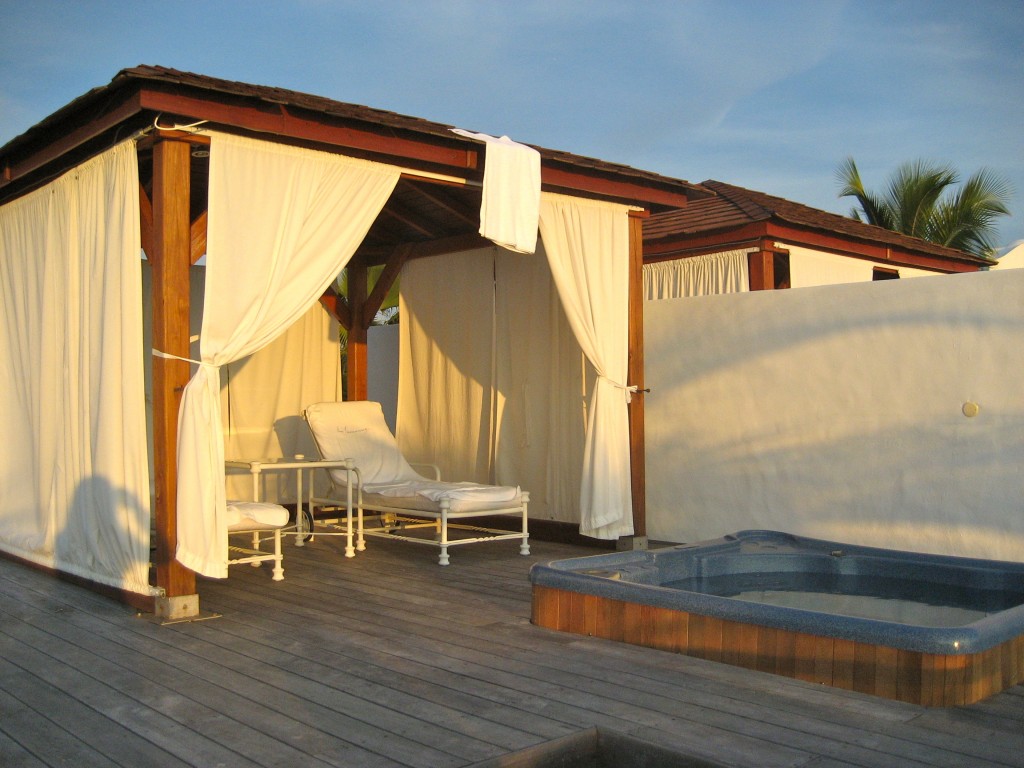 the private rooftop cabana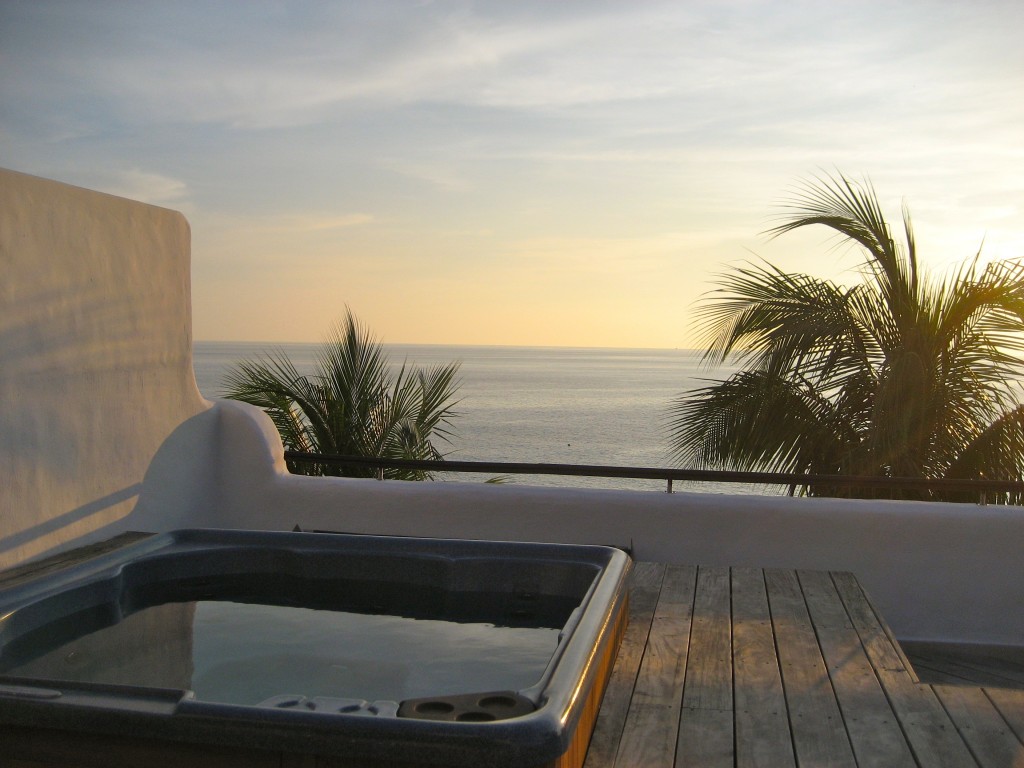 breathtaking sunset views from your private plunge pool
Every morning we looked forward to a delicious, elegant breakfast buffet served at Le Reservé, the resort's enchanting open-air restaurant. You will be delighted with the generous selection of freshly baked french croissants, pain au chocolat, fresh squeezed juices, soft scrambled eggs, crispy bacon and omelets of any kind.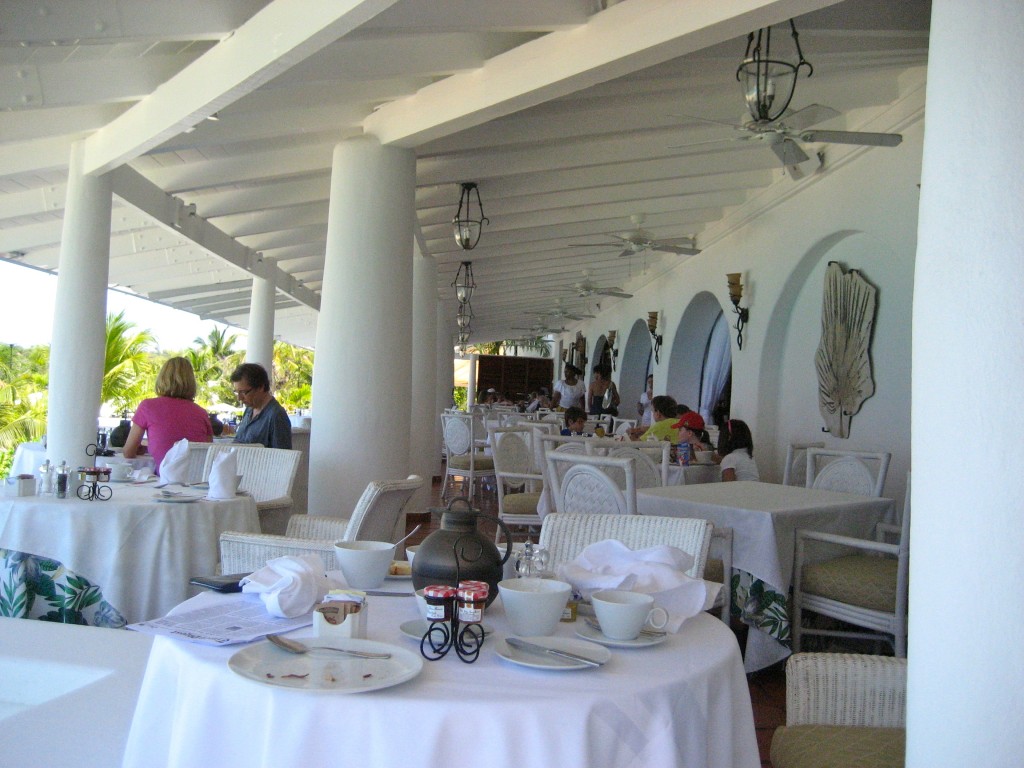 My amazing boyfriend Aaron surprised me with a private Caligula dinner for 2 on the beach. Complete with a "bed" set up especially for you, directly on the sand , overflowing with plush, all-white oversized pillows, tiki torches and a path of glistening red lanterns leading you to your private feast. After enjoying a bottle of champagne left on ice a few steps away, you are served a decadent Caribbean feast of grilled lobster tails, plump scallops, fresh tuna sushi, jumbo prawns, shrimp cocktail, crab ceviche and more!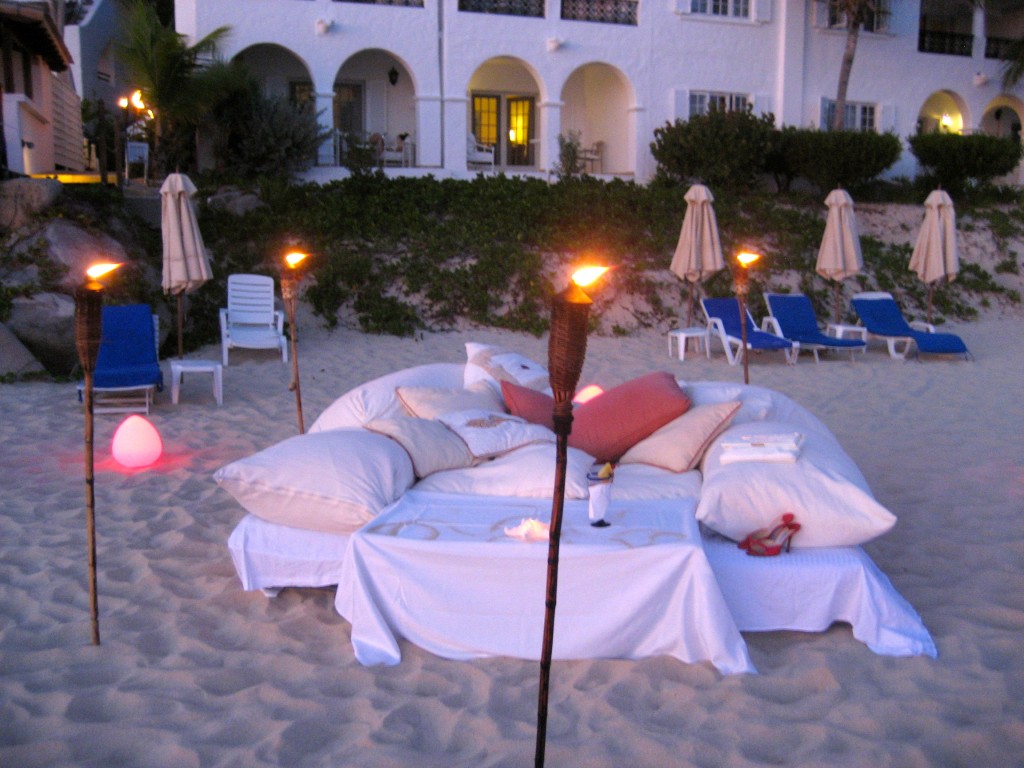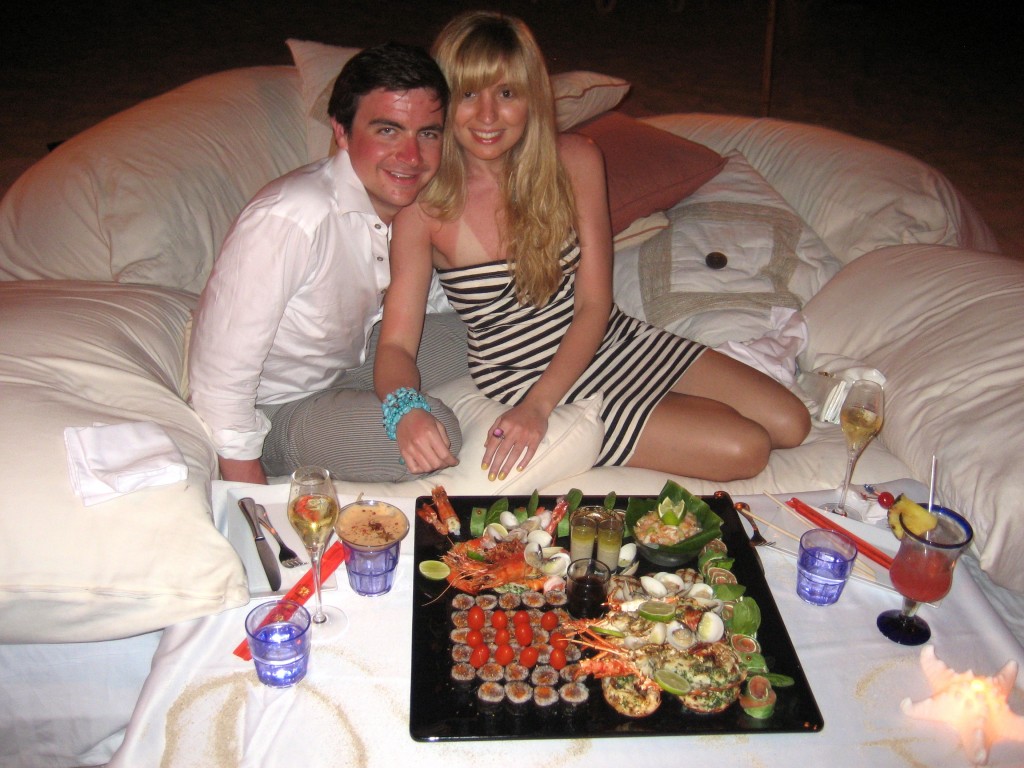 the caligula feast!
To top it off (as if it couldn't get better), you are served a final plate overflowing with tropical fresh fruit skewers, almond and pistachio macaroons, fluffy homemade banana marshmallows and rich, fudgy hazelnut brownies. Heavenly!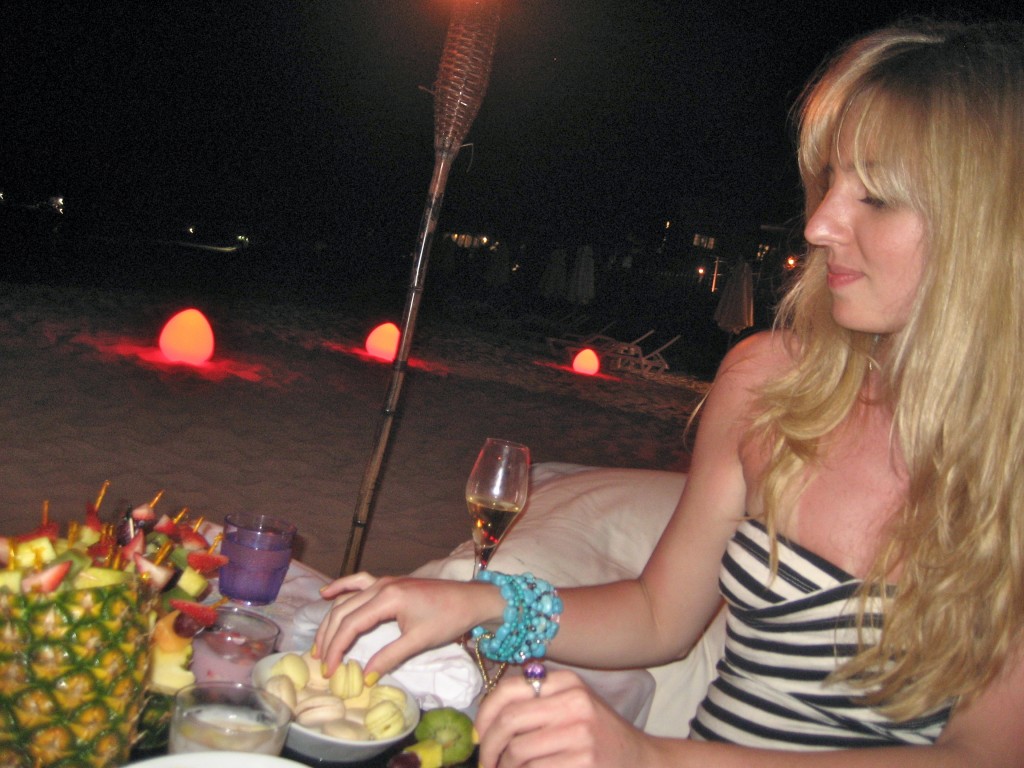 me going after the dessert (of course!)
In case you are wondering… yes, I am wearing my L'Agence striped bandeau boat dress featured here!!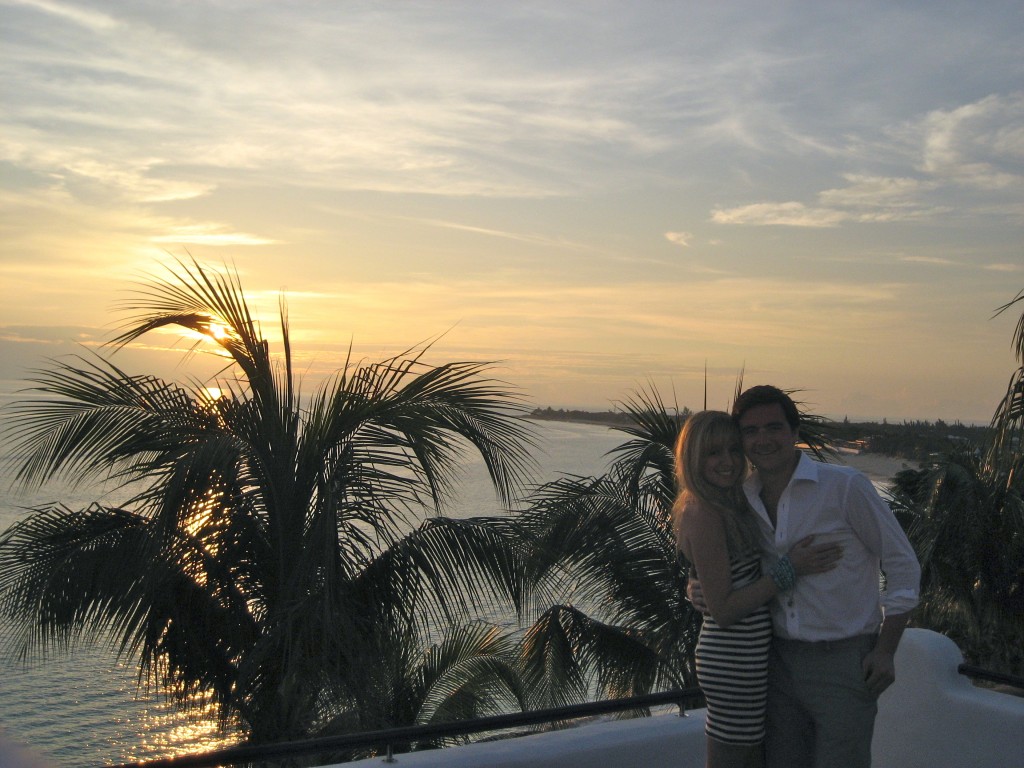 Aaron & I