I just finished a batch of healthy and delicious whole wheat zucchini muffins. I found this recipe on one of my favorite cooking blogs, Kalyn's Kitchen, and I just had to try it out for myself! Because it calls for Splenda and agave in place of regular sugar, these muffins are low-sugar and perfect for those who are watching their carbs, but refuse to sacrifice flavor. The addition of chopped pecans makes for a hearty and crunchy texture. Perfect for breakfast or a snack anytime of day. Enjoy!!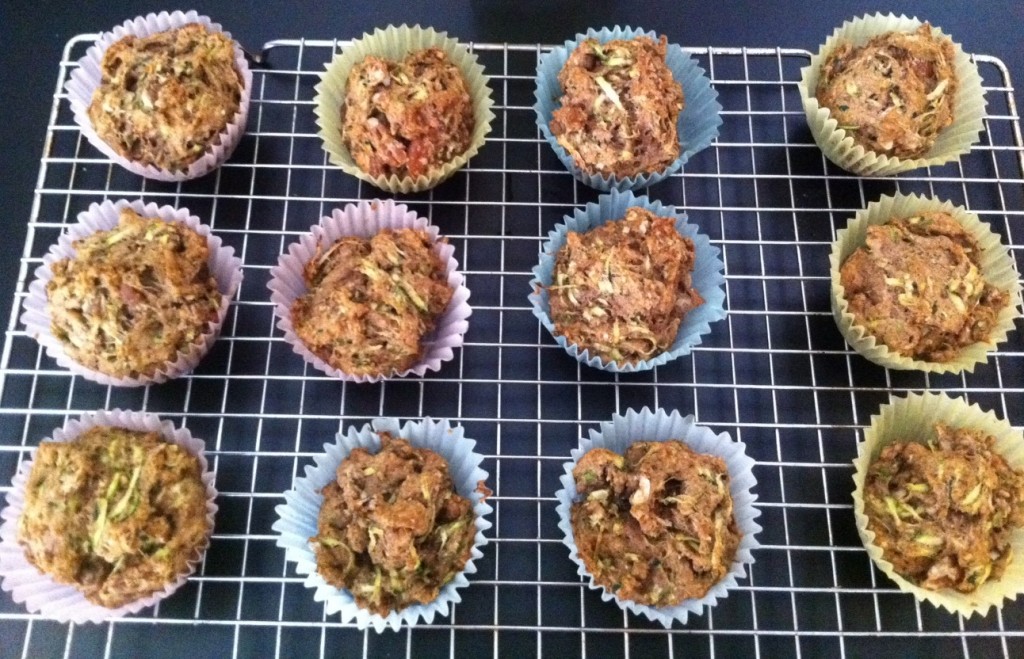 Low-Sugar and Whole Wheat Zucchini Muffins with Pecans
(Makes 12 small muffins, recipe courtesy of Kalyn's Kitchen)
1 egg, beaten
1 tsp. vanilla
1/2 cup Splenda
1/4 cup Agave nectar
(you can also use 2/3 cup sugar to replace the Splenda and Agave nectar)
1 1/2 cups grated zucchini (squeezed, then packed into measuring cup)
1/3 cup canola oil (can also use melted butter)
1 1/4 tsp. baking soda
pinch of salt
1 1/2 cups white whole wheat flour (can also use all-purpose flour)
1 tsp. ground cinnamon (I used a generous rounded teaspoon of cinnamon)
1/4 tsp. ground nutmeg
1 cup chopped pecans (or use walnuts or almonds if you prefer)
Preheat oven to 350F – 175C. Grate zucchini by hand or using a food processor, then gently squeeze grated zucchini to remove some of the water. Measure 1 1/2 cups (packed) zucchini for this recipe, and if you have extra, freeze it for another time.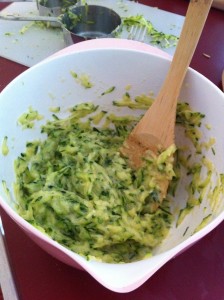 In a medium-sized bowl, beat egg, then add vanilla, Splenda, and Agave nectar and mix to combine. Stir in the grated zucchini, then the oil. Sprinkle baking soda and salt over the top of this and mix in.
In a smaller bowl, combine white whole wheat flour, cinnamon and nutmeg. Stir dry ingredients into the zucchini mixture, then fold in chopped pecans.
Spray muffin pan or individual muffin cups with non-stick spray or vegetable oil, then divide batter evenly among cups to make 12 small muffins. Bake for 25-30 minutes, or until a toothpick inserted into the center comes out clean. (I baked mine exactly 30 minutes to get the nicely browned color in the photo.) Let muffins cool a few minutes in the muffin tin or cups, then remove and cool a few minutes more.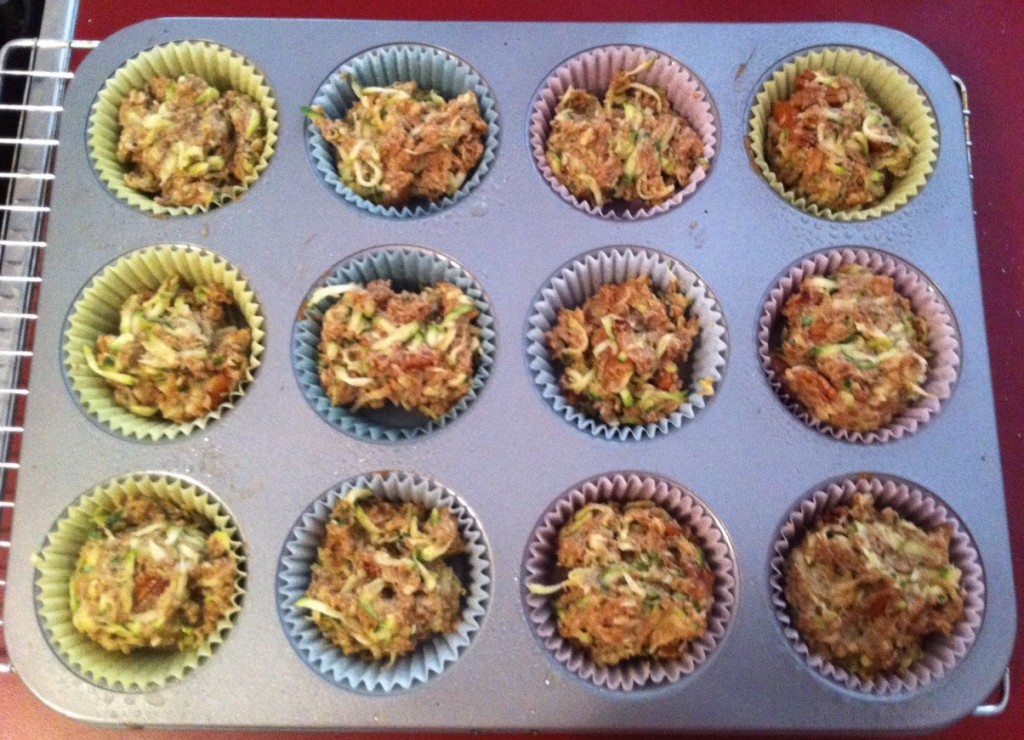 Muffins can be eaten warm or cold, but I like them best warm, and I've been microwaving them for about a minute to reheat.