Ever since the lovely Michelle Obama was seen rocking the Marc by Marc Jacobs Simone dress on a recent trip to Brazil with the President, it has been flying off the shelves… and for good reason. I absolutely love the scoop neck with vibrant, oversized, cream, yellow and multi-colored stripes on lightweight silk.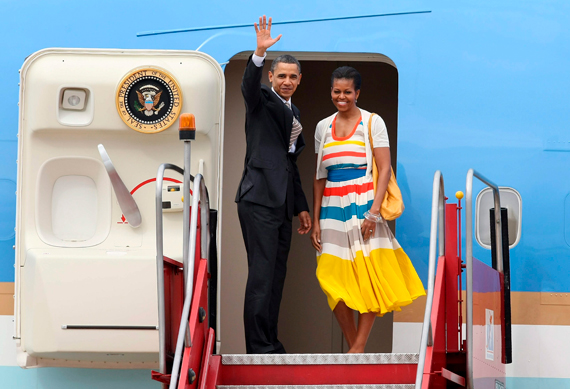 It is available in Michelle's runway, mid-length version with a tie-belt or as a perky, A-line mini that is youthful and fluttery. Both are swingy and perfect for summer days and nights! Read more to find out where to buy…
The runway version is available at Saks.com.
The mini is available for $328 at Nordstrom.com or Bergdorf Goodman.