Yesterday I finally got the chance to visit Butter Lane, one of NYC's premiere cupcake bakeries, located in the East Village. Upon entering the adorable East 7th Street storefront, a bountiful display of colorful cupcakes awaited. Butter Lane is one of the few bakeries that only sells cupcakes. (Fine with me). Their focus is mainly on providing the highest quality, pure ingredients, such as real vanilla bean, pure cocoa and local dairy. Another fun thing that sets Butter Lane apart is the choice they give you of French or American frosting. The French is made with egg whites, butter and granulated sugar, while the American version is made with confectioners sugar and butter. Both are fabulous, making it quite the tough decision!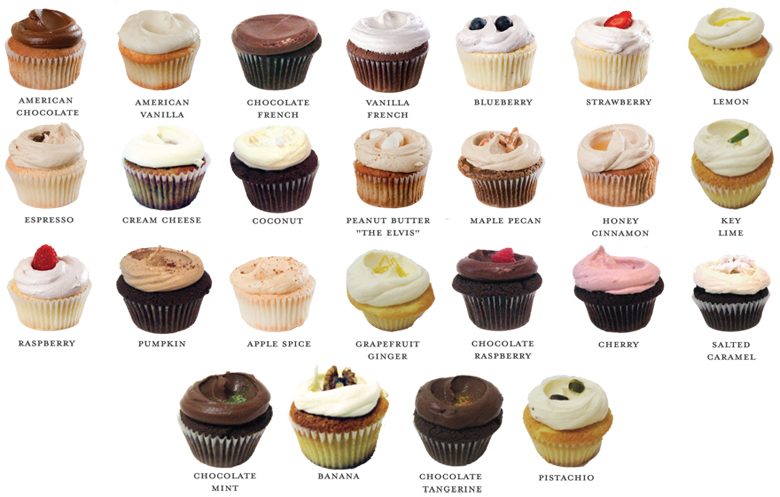 Butter Lane's Cupcake Board
I chose the chocolate cake / American chocolate buttercream combo and I was not disappointed. The cupcake truly had all the components I love about a good cupcake. The cake itself was airy and light and boasted a slightly crunchy top, the kind you only find when eaten fresh out of the oven. The frosting was a sweet, whipped chocolate buttercream that complemented the lightness of the cake perfectly. Clearly, Butter Lane ranks right up there with the best. Check them out!
Butter Lane
123 East Seventh Street, New York, New York 10009
(p) 212.677.2880