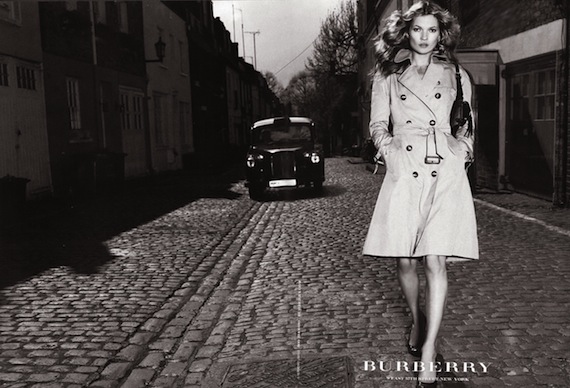 On this rainy week in NYC, I was inspired to find ways to stay chic and there is no better solution than a designer raincoat. With these 4 picks, you'll be praying for the rain…
THE ULTIMATE
There is only one real "trench" – and that is the Burberry. Oh-so-classic British chic, this double-breasted coat with epaulettes, single gun flap and buttonable back rain shield is sure to impress. The belt sports metallic D-rings and belted cuffs with iconic leather trench buckles. Although available (and fabulous) in both the long and short versions, I chose to feature the short because I like the easy-going, perky look of it. I'd wear it every day.
THE FLOWY FEMINISTA
J. Crew brings us an elegant burnished khaki trench with a dramatic tulle crinoline that attaches to the inside waist of the jacket to create a full, ballerina-style skirt. With its flowy fit, this trench truly turns a sidewalk into a runway.
THE STAPLE
From French Connection, I love this modern twill trench with a tie waist belt and belted cuffs in a chic natural stone color.
THE SHOWSTOPPER
Juicy Couture dresses up the standard trench with chic goldware, while preserving the classic shape of the coat. I love the oversized turndown collar.