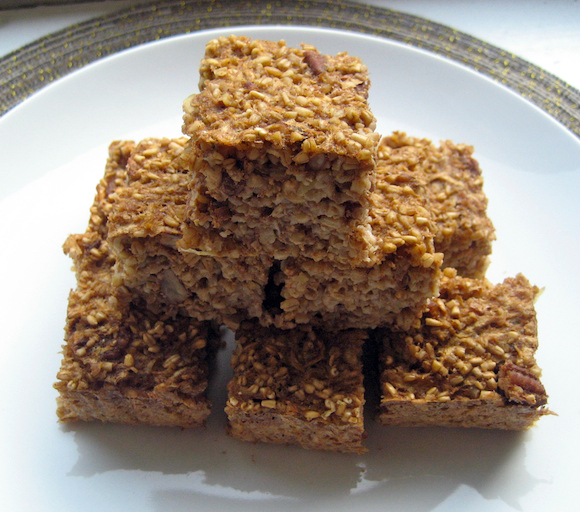 If you love steel-cut oatmeal but don't have the time to make it in the morning (45 minutes to let it simmer, to be exact!), then this recipe is for you. Call it oatmeal on-the-go, these oat bars are incredibly healthy for you and delicious. Made with steel cut oats, chopped pecans, ground flaxseed, grated apples, almond milk and a hefty dose of cinnamon and vanilla, the oats essentially cook in the oven and are cut into small bars. Every ingredient is good for you and packs a nutritional punch. You can serve the oat bars warm, at room temperature or cold for a quick breakfast or an afternoon snack. 
Apple-Cinnamon Oat Squares
Recipe Courtesy of Whole Foods Kitchens
Serves 16
Ingredients
2 cups unsweetened almond milk*
1 1/2 cups steel cut oats**
1/2 cup chopped pecans
1/2 cup ground flax seeds (not whole flax seeds)
2 teaspoons vanilla extract
1 1/2 teaspoons ground cinnamon
2 (about 1 pound) Pink Lady apples, cored and grated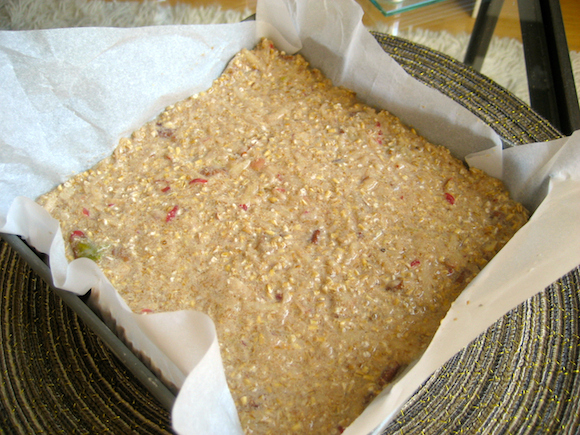 Directions
Preheat oven to 350°F.
Mix all ingredients together in a large bowl.
Transfer to a foil- or parchment paper-lined 9-inch square baking pan, press down and smooth out the top and bake until firm and golden brown, about 1 hour.
Let cool in pan; cut into squares and serve warm or at room temperature.
Store in an airtight container in the refrigerator.
*Unsweetened Vanilla Almond Milk or Regular Almond Milk can be substituted
**Must be steel-cut oats and not Quaker Oats (McCann's Irish Oatmeal recommended)