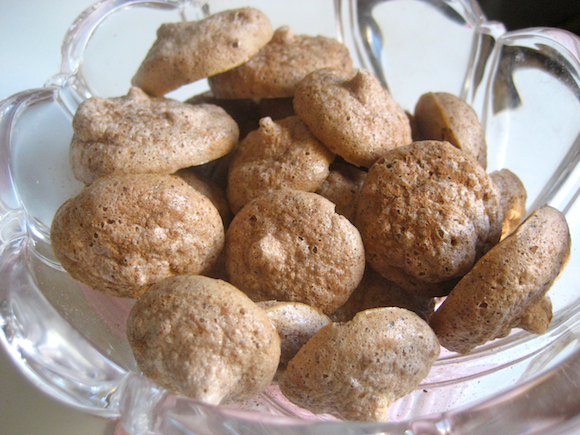 Although making meringues seems daunting, I set out to make homemade meringues and prove how easy they are to make! Meringues are one of my favorite traditional French desserts, their light-as-air, puffed texture and beautifully piped design makes them an elegant and delicious treat. With only egg whites and sugar, meringues are a low-fat dessert than can be enjoyed alone or with fruit or whipped cream. There are dozens of different variations out there, but I decided to make chocolate meringues because I love the rich cocoa flavor. I highly recommend this recipe that is sure to impress!

Mini Chocolate Meringues
Ingredients
5 large Egg whites
¼ cup Cocoa, without sugar
2 Tbsp Sugar, white
1½ tsp Vanilla extract
⅛ tsp Salt, table
¼ teaspoon Cream of tartar
½ cup Sugar, superfine, white
1 tsp Cocoa, without sugar
⅛ tsp Cinnamon, ground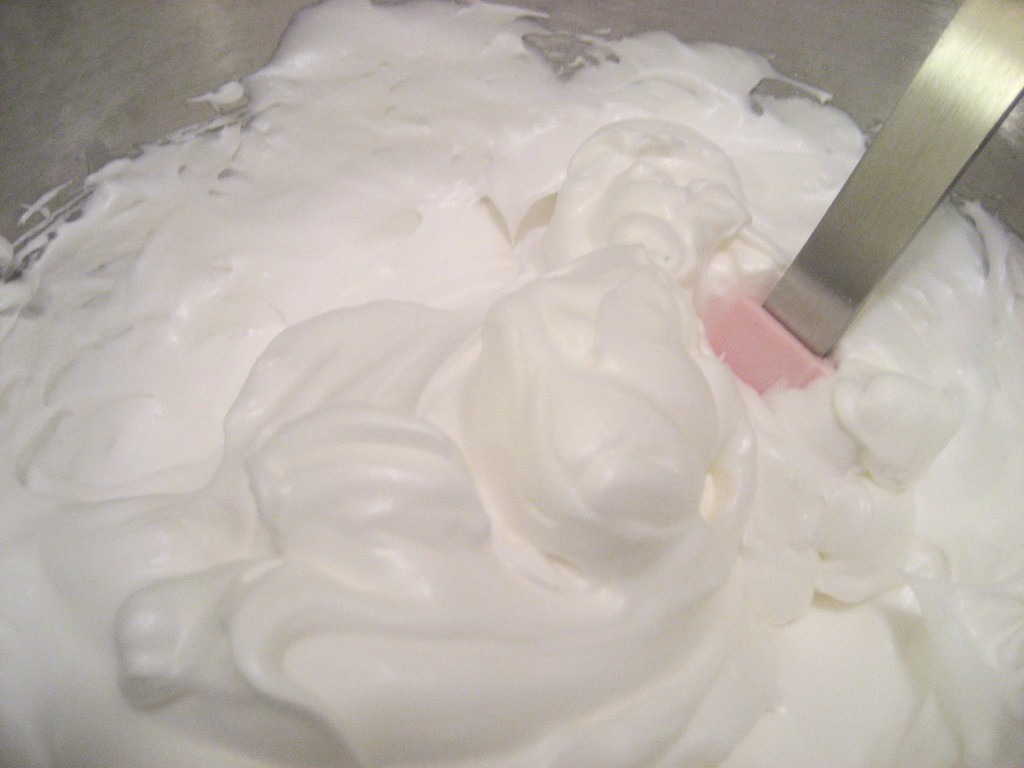 Directions
Preheat oven to 200°F. Cover 2 cookie sheets with parchment paper; set aside.
Combine 1 egg white, 1/4 cup of cocoa, 2 tablespoons of sugar and extract in a large bowl.
Beat the remaining 4 egg whites and salt with an electric mixer just until soft peaks form; add the remaining 1/2 cup of sugar, 1 tablespoon at a time, while beating, until the egg whites are stiff and glossy. Fold the egg whites into the chocolate mixture in three batches.
Fill a pastry bag with the mixture and pipe out the cookies onto the cookie sheets. Each cookie should be about 1-inch wide. (Note: To make your own pastry bag, use a gallon plastic bag and cut a hole in the corner.)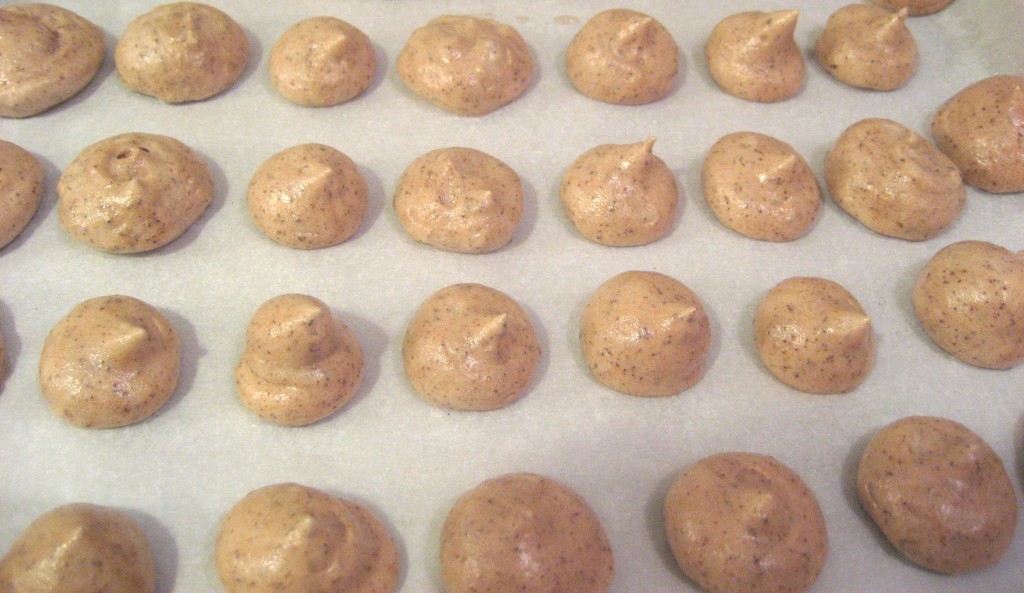 Bake 1 hour and 15 minutes until a dried texture.
Mix the remaining 1 teaspoon of cocoa and cinnamon in a small bowl. Sprinkle over the hot cookies with a sieve or sifter. Let cool completely on wire racks before removing from parchment paper.