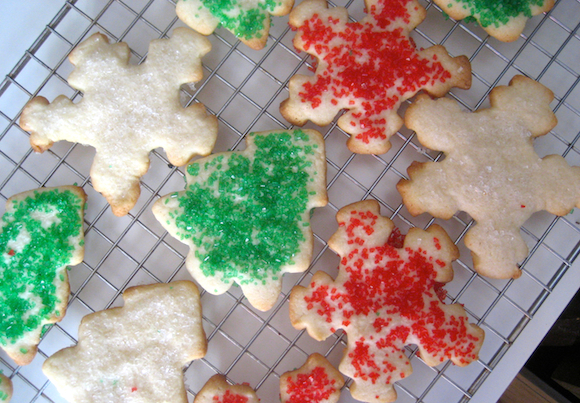 To kick off my Christmas baking, I set out to make the very best Christmas Cutout Sugar Cookies. Everyone loves a rolled sugar cookie — a light, crispy and buttery treat that can be decorated in dozens of creative ways. After hearing rave reviews, I started out by using Alton Brown's revered Sugar Cookies recipe and modified it a bit with a few tips I've learned. Alton's recipe has the perfect texture of dough and is not overly sweet.
To make these cookies, you have to tackle the often-tricky art of rolling out the cookie dough. To prevent sticking, I always roll out my cookie dough on parchment paper that is lightly dusted with powdered sugar, using a rolling pin dusted with powdered sugar as well. I find that rolling on top of parchment paper causes the least sticking of any method, and that of course is crucial when you are making intricately cutout cookies. I used 2 of my favorite shapes – a chubby little Christmas tree and an elegant star. For toppings, I swear by Dean & Deluca's bakery-quality sanding sugars. Although pricey, they are professional-quality and have the brightest colors and a very coarse texture that creates a bold "sparkling" effect on top of the cookies. You can buy them online here. I hope you enjoy this delicious and timeless recipe!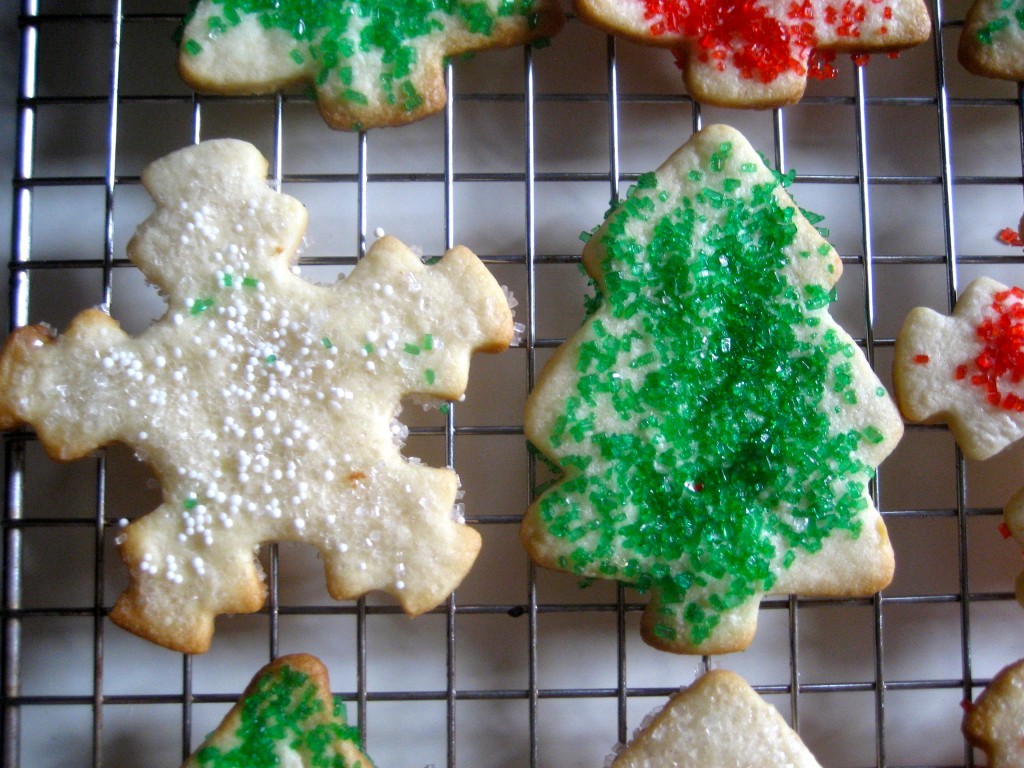 Sugar Cookies
Recipe adapted from Alton Brown
Yield: about 3 dozen-2 1/2 inch cookies
Ingredients

3 cups all-purpose flour
3/4 teaspoon baking powder
1/4 teaspoon salt
1 cup unsalted butter, softened
1 cup sugar
1 egg, beaten
1 tablespoon milk
Powdered sugar, for rolling out dough
Directions
Sift together flour, baking powder, and salt. Set aside.
Place butter and sugar in large bowl of electric stand mixer and beat until light in color. Add egg and milk and beat to combine. Put mixer on low speed, gradually add flour, and beat until mixture pulls away from the side of the bowl.
Divide the dough in half, wrap in waxed paper, and refrigerate for 2 hours or up until overnight.
Preheat oven to 375 degrees F.
Sprinkle surface where you will roll out dough with powdered sugar (Tip: I prefer to roll out dough on top of parchment paper that is lightly dusted with powdered sugar to prevent sticking).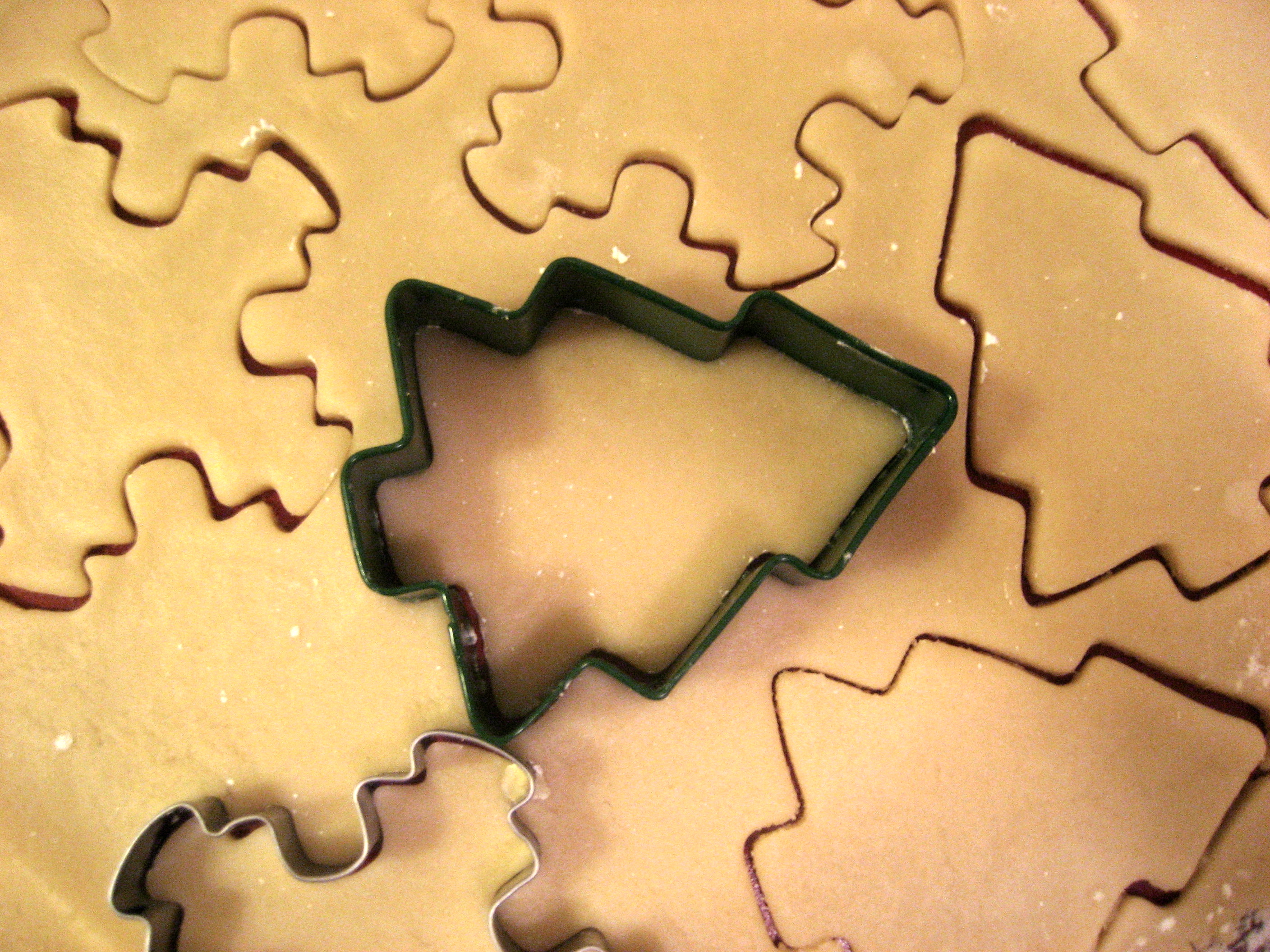 Remove 1 wrapped pack of dough from refrigerator at a time, sprinkle rolling pin with powdered sugar, and roll out dough to 1/4-inch thick. Move the dough around and check underneath frequently to make sure it is not sticking. If dough has warmed during rolling, place cold cookie sheet on top for 10 minutes to chill.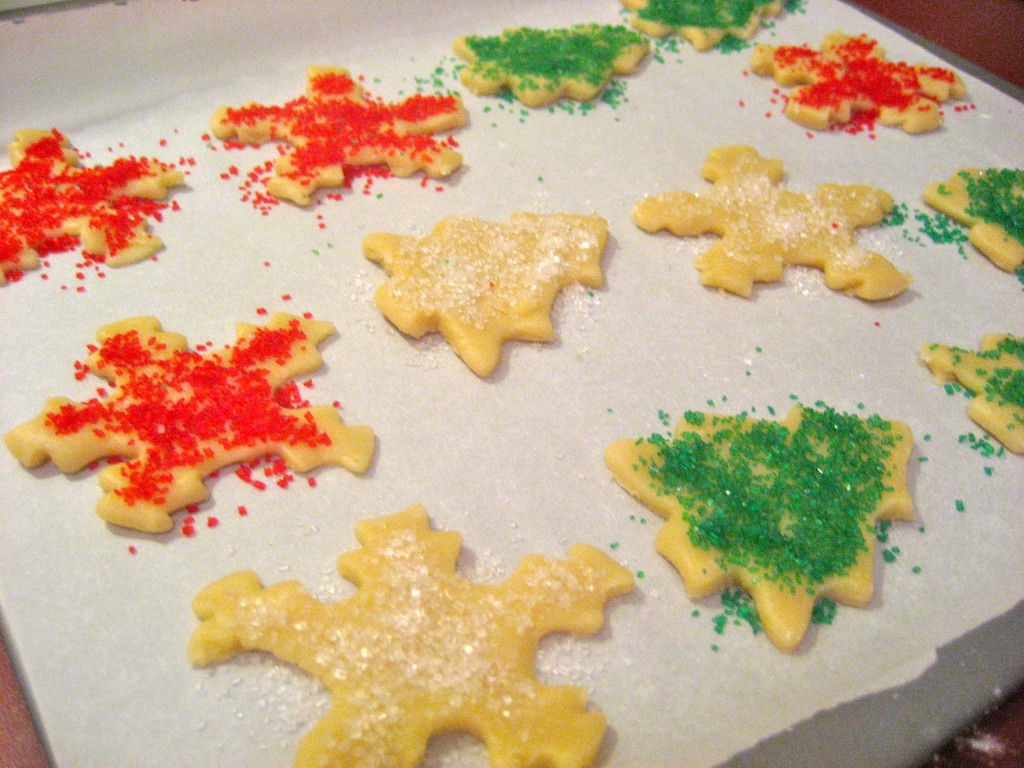 Cut into desired shape, place at least 1-inch apart on greased baking sheet, parchment, or silicone baking mat, and decorate as you wish. I dusted colored sanding sugar on my cookies.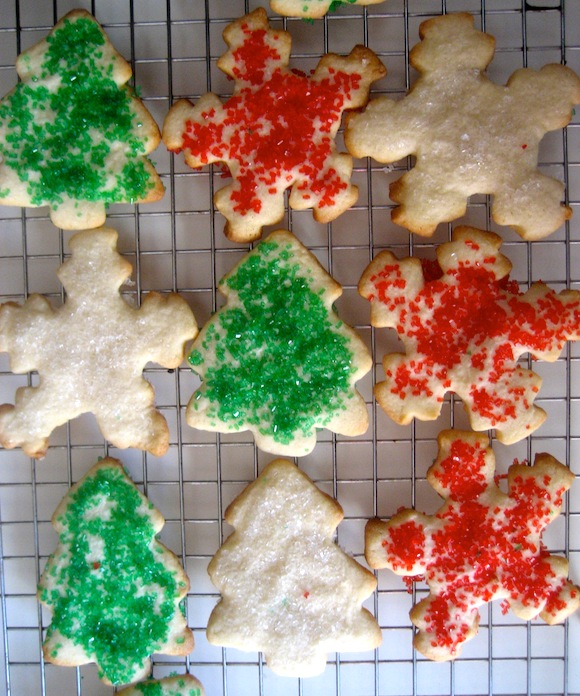 Bake for 7 to 9 minutes or until cookies are just beginning to turn brown around the edges, rotating cookie sheet halfway through baking time. Let sit on baking sheet for 2 minutes after removal from oven and then move to complete cooling on wire rack. Serve as is or ice as desired.
Store in airtight container for up to 1 week.