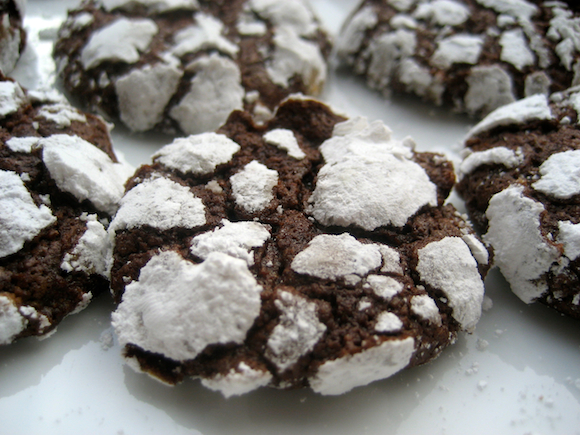 Ever since I saw pictures of Martha Stewart's scrumptious Chocolate Crackle Cookies, I had to make them. As any chocolate-lover would agree, the flaky texture and beautiful cracked tops, oozing with light-as-air powdered sugar, is irresistible. This recipe uses high quality bittersweet chocolate, melted over a double boiler, in addition to dutch cocoa powder to create a rich, chocolate flavor in the form of light, flaky cookies. Dutch Cocoa powder is different than regular unsweetened cocoa powder. You can find it in many gourmet shops or high-end supermarkets such as Whole Foods. I used Whole Foods' luxurious Valrhona cocoa powder, imported from France. Valrhona is actually the name of a manufacturer based in the small town of Tain-l'Hermitage in Hermitage, a region near Lyon, France, that produces arguably the finest chocolate in the world. Chocolate Crackles make for a delicious chocolate treat during the Holidays or anytime of year!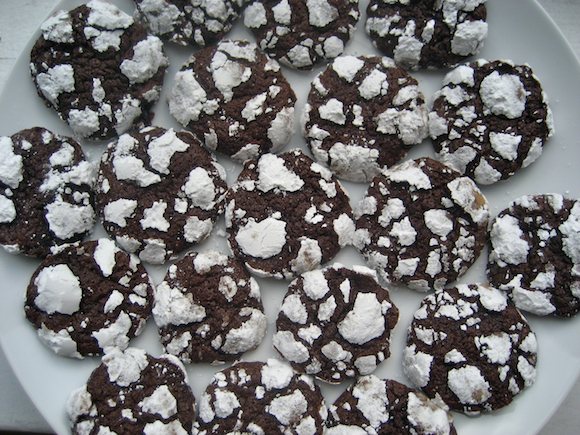 Chocolate Crackle Cookies

Recipe Adapted from Martha Stewart
Ingredients
8 ounces bittersweet chocolate, melted and cooled
1 1/4 cups all-purpose flour
1/2 cup Dutch cocoa powder (I used Valrhona)
2 teaspoons baking powder
1/4 teaspoon salt
8 tablespoons (1 stick) unsalted butter, room temperature
1 1/3 cups light-brown sugar, firmly packed
2 large eggs
1 teaspoon pure vanilla extract
1/3 cup milk
1 cup confectioners' sugar, plus more for rolling
1 cup granulated white sugar, for rolling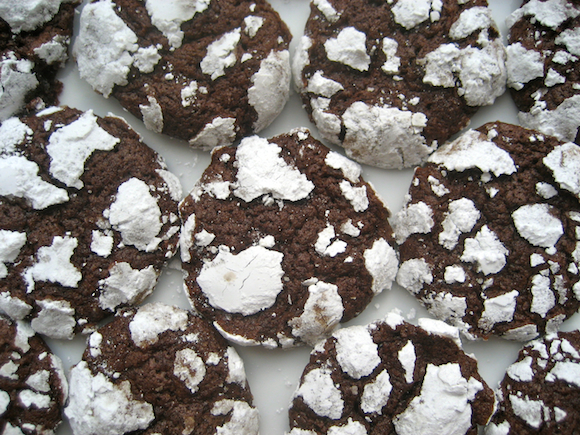 Directions
Heat oven to 350 degrees. Chop bittersweet chocolate into small bits, and melt over medium heat in a heat-proof bowl or the top of a double boiler set over a pan of simmering water. Set aside to cool. Sift together flour, cocoa, baking powder, and salt.
In the bowl of a heavy-duty electric mixer fitted with the paddle attachment, beat butter and light-brown sugar until light and fluffy. Add eggs and vanilla, and beat until well combined. Add melted chocolate. With mixer on low speed, alternate adding dry ingredients and milk until just combined. Divide the dough into quarters, wrap with plastic wrap, and chill in the refrigerator until firm, about 2 hours.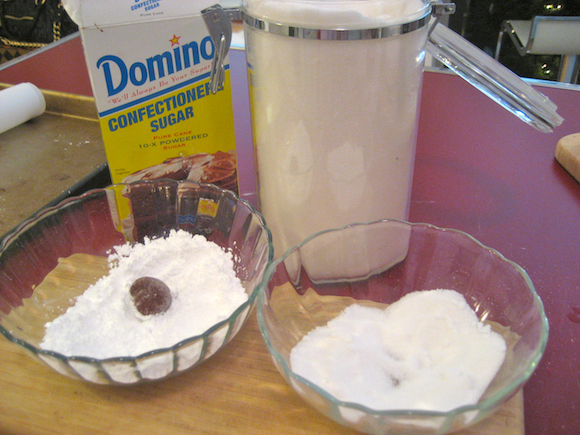 On a clean countertop, roll each portion of dough into a log approximately 16 inches long and 1 inch in diameter, using confectioners' sugar to prevent sticking. Wrap logs in plastic wrap, and transfer to a baking sheet. Chill for 30 minutes. Cut each log into 1-inch pieces, and toss in granulated sugar and then confectioners' sugar, a few at a time. Using your hands, roll the pieces into a ball shape. If any of the cocoa-colored dough is visible, roll dough in confectioners' sugar again to coat completely. Place the cookies 2 inches apart on a Silpat or Parchment Paper-lined baking sheet. Bake until cookies have flattened and the sugar splits, 12 to15 minutes.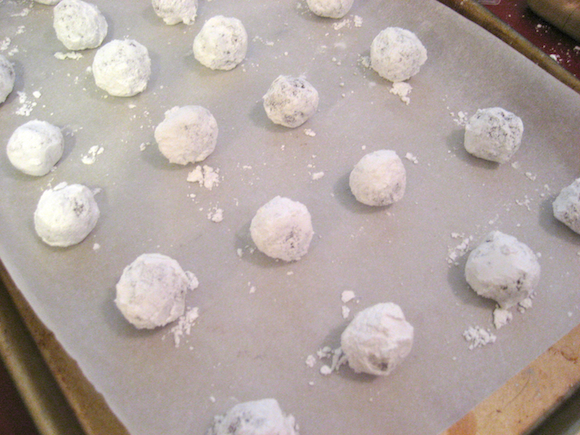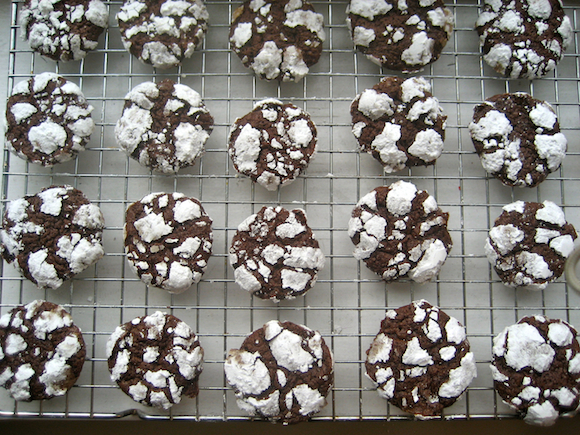 Transfer from oven to a wire rack to let cool completely. Store in an airtight container for up to 1 week.