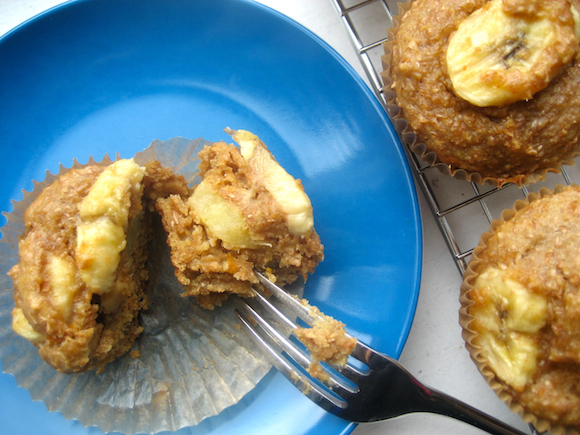 There is nothing better than a healthy, hearty bran muffin so I set out to create one full of sweet, chunky bananas. With the addition of nonfat Greek yogurt, I was able to reduce the amount of oil in the recipe and still maintain the moistness and texture of a traditional bran muffin. For lots of fiber and healthy grains, I added wheat bran and wheat germ, along with a combination of light brown sugar and molasses for sweetness. A teaspoon of freshly grated orange zest adds a subtle citrus twist. Most banana muffin recipes call for small, diced pieces of banana that pretty much blend in, but I wanted these muffins to be chunky, so I cut the bananas slices thick. Once baked and cooled, you will have a dozen golden brown bran muffins, chock full of distinct bananas and chewy grains. Enjoy!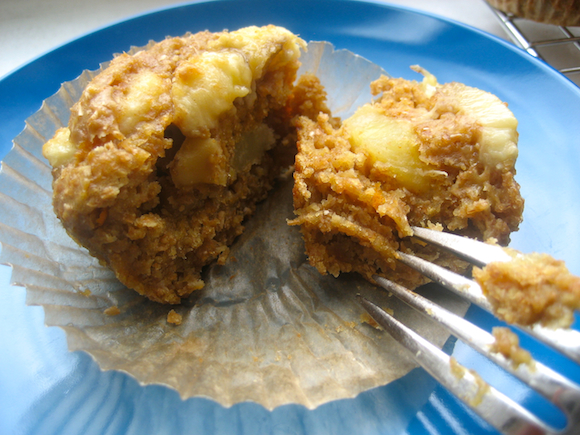 Healthy Chunky Banana Bran Muffins
Makes 12 muffins
Ingredients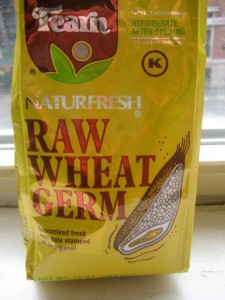 1 cup wheat bran
1 cup plain, nonfat Greek Yogurt
1/4 cup lowfat milk
3 Tbsp canola oil
1/4 cup light brown sugar
2 tablespoons molasses
2 large eggs
1 teaspoon grated orange zest
1/2 teaspoon vanilla extract
1/2 cup whole wheat flour
1/2 cup white flour
¼ cup wheat germ
3/4 teaspoon baking powder
1/4 teaspoon baking soda
1/2 teaspoon salt
1 cup large-diced ripe bananas
1/4 cup walnuts or pecans, chopped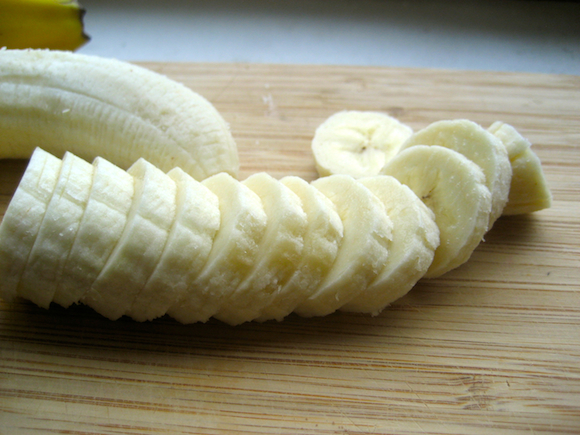 Directions
Preheat oven to 350 degrees.
In a mixing bowl, combine wheat bran with Greek Yogurt and milk. Let sit while you prepare the other ingredients.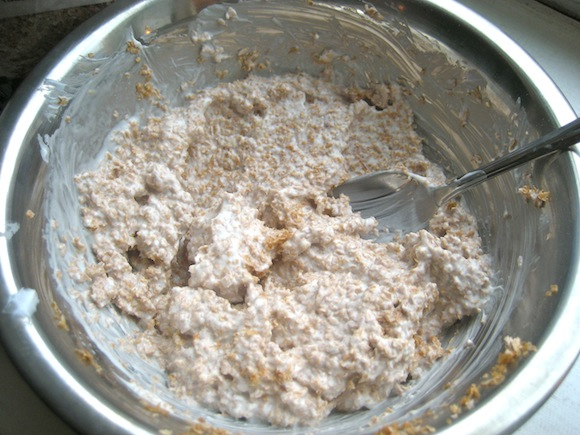 In an electric mixer, beat oil, brown sugar, and molasses. Add eggs, one at a time, and then add grated orange zest and vanilla extract. Mix for 1 -2 minutes on medium speed until combined.
In a separate bowl, mix dry ingredients (whole wheat flour, white flour, wheat germ, baking powder, baking soda, salt) until combined.
While mixer is on low speed, slowly add dry ingredients into wet ingredients until combined. Do not over mix.
Gently fold in diced bananas and walnuts or pecans.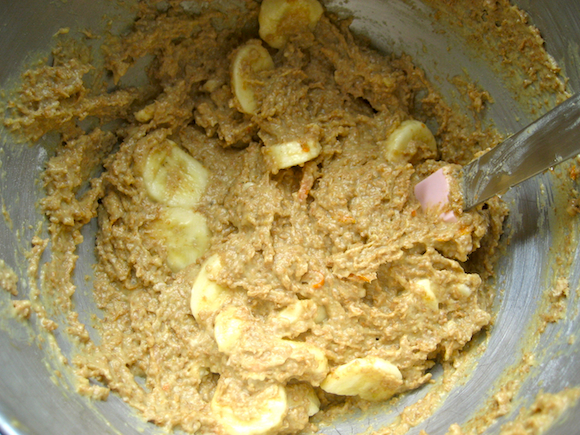 Line muffin tins with paper liners and fill by tablespoonfulls.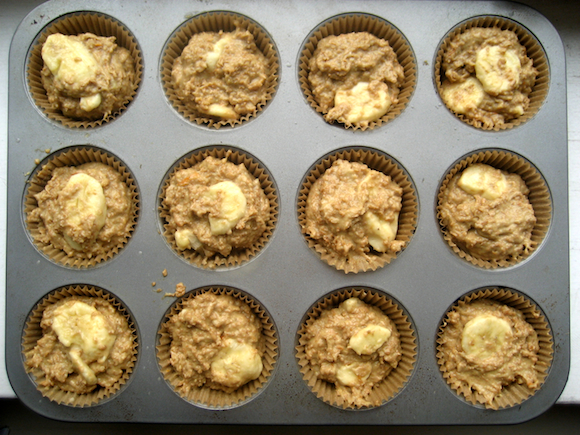 Bake for 20 -25 minutes or until cake tester comes out clean.
Let cool on a cooling rack.
Store in an airtight container or freeze up to 2 months.