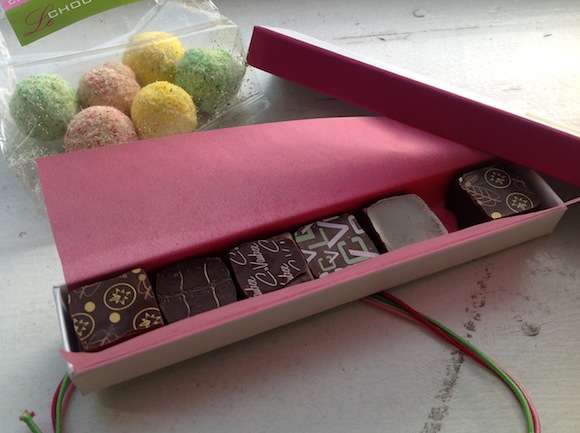 A new Parisian chocolate store opened on the Lower East Side and I had to try it out. In a city full of endless cupcake bakeries and fro-yo shops, it is certainly refreshing to find a place solely devoted to the art of pure chocolate confections. This one comes to us from a true chocolate expert – Christian Vautier, the executive pastry chef at the Grand Intercontinetal Hotel in Paris. Mr. Vautier teamed up with Aditi Malhotra, a star French Culinary Institute grad with a long pedigree in epicurean excellence. 
I strolled in on an unusually warm March afternoon and was greeted by a young Frenchman who struck me as the kind of guy who would be found on break smoking a cigarette outside a pâtisserie with a gaggle of lanky French girls, asking where he can find his friend Laurent — oh wait, that is exactly what happened here.
I didn't catch his name but I'll call him Michel. Michel sure did know how to sell his chocolate. We left with a chic-ly designed box of rich ganaches and a bag of Vautier's famous white chocolate and coconut-covered fruit truffles – a mix of lime, passion fruit and lemon. Pure decadence. The chocolates truly tasted like they were just made and the freshness sets them miles apart from your ordinary candy.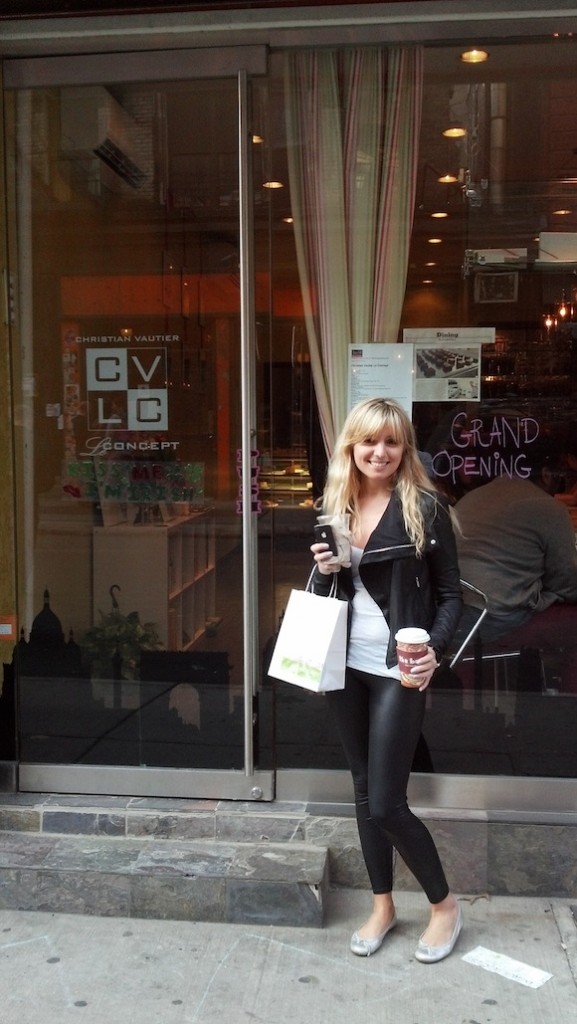 Christian Vautier Le Concept
254 Broome Street (Orchard Street)
(212) 473-3200
www.cvleconcept.com
Candies are $1.75 to $3 each