If you are looking for the perfect home-baked, bite-sized, sweet snack, you are in luck with these adorable Chocolate Chip Banana Bites. This is actually a Weight Watchers recipe that I tweaked and modified just a bit. Made in mini muffin pans, these banana bites are low in fat since they do not contain any oil or butter. The mashed ripe bananas provide moistness and bind the muffins together along with vanilla yogurt and oats for texture. The addition of mini chocolate chips makes you really feel like you are indulging, but without the guilt. Enjoy! 
Chocolate Chip Banana Bites
Recipe Adapted from Weight Watchers
Ingredients
1 cup low-fat vanilla (sweetened) yogurt
1/2 cup fat-free skim milk
1/2 cup uncooked quick oats
1/2 tsp vanilla extract
1 large egg, beaten
2 large bananas, mashed
1/4 cup(s) unpacked brown sugar
1 1/4 cup(s) all-purpose flour
1/2 tsp baking soda
2 tsp baking powder
1/2 cup(s) mini chocolate chips
1/2 tsp table salt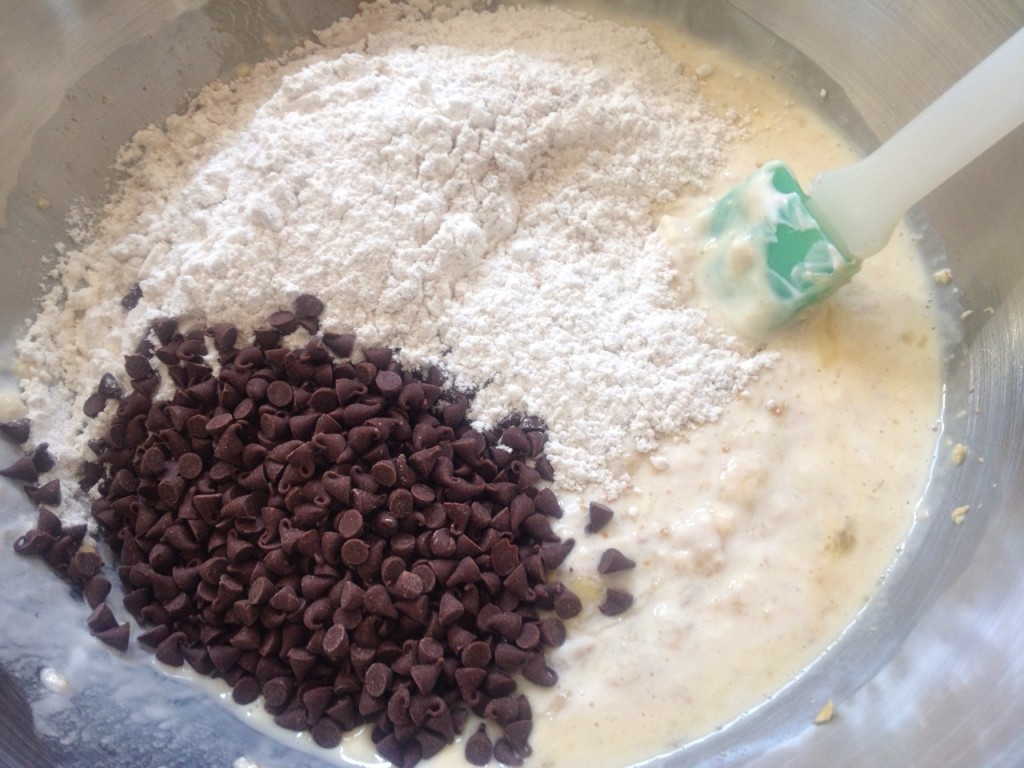 Directions
Preheat oven to 375ºF.
Combine yogurt, milk, oats, vanilla extract and egg. Set aside 5 minutes for oats to soften; stir in banana.
In a separate bowl, stir together brown sugar, flour, baking soda, baking powder and salt. Stir flour mixture into yogurt mixture to moisten ingredients. Do not beat. Dough will be very thick. Stir in chips.
Spoon batter by heaping tablespoons into 3 mini-muffin tins coated with cooking spray. Bake until golden brown, about 15 to 18 minutes. Yields 1 muffin per serving.