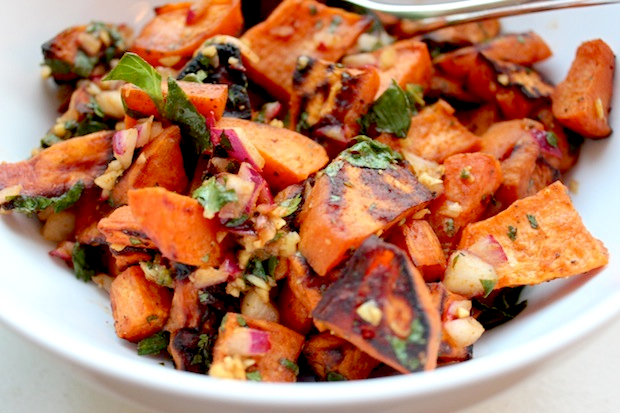 A little healthier than traditional potato salad and a lot more flavorful, Chili Lime Sweet Potato Salad is an easy and fun side. You start out by roasting sweet potatoes in the oven until crisp and then toss them with a homemade dressing made of garlic, onion, fresh lime juice, cumin, chili powder and cilantro. When the warm sweet potatoes are tossed with the dressing, they become beautifully coated and all of the flavor absorbs into the potatoes. It's a colorful and fresh dish (with a kick!) that I highly recommend adding to your summer cooking repertoire. 
Chili Lime Sweet Potato Salad
Ingredients
2 large sweet potatoes
1/4 cup extra virgin olive oil, divided
Kosher salt and freshly ground black pepper
1 clove of garlic, minced
2 tablespoons red onions, minced
Juice of 1 lime
1 teaspoon ground cumin
1/4 teaspoon chili powder
1/4 cup cilantro, chopped
Directions
Preheat the oven to 400˚F. Peel the sweet potatoes and cut them into small cubes. Toss with 2 tablespoons of the olive oil along with a pinch of salt and ground peeper until coated.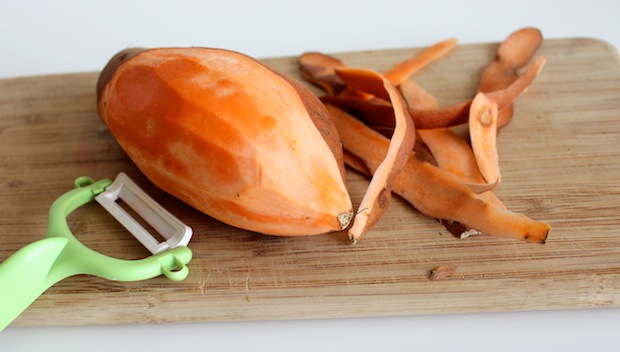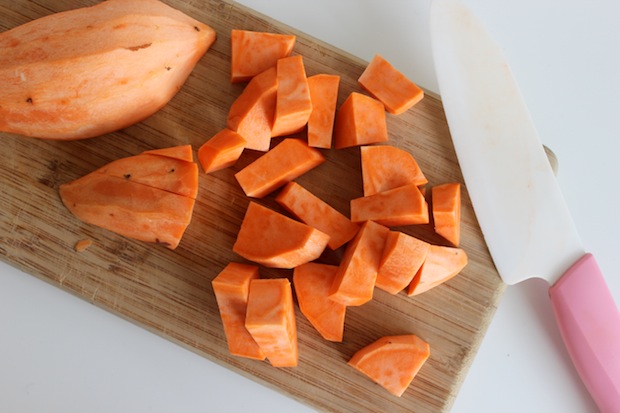 Roast on a baking sheet sprayed with cooking spray for 30 minutes or until crisp on the outside and tender inside.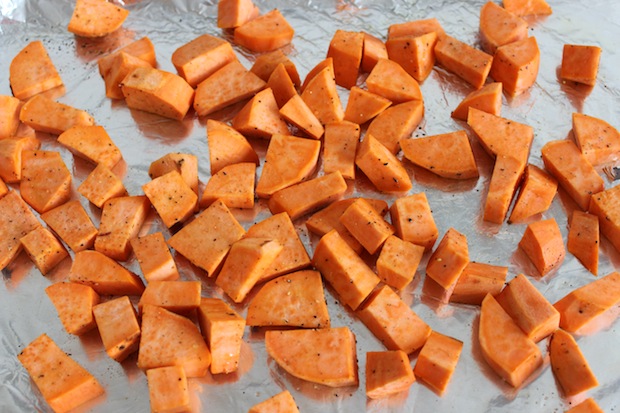 Meanwhile, make the dressing. Combine remaining olive oil, lime juice, garlic, red onions, cumin, chili powder and cilantro in a small mixing bowl.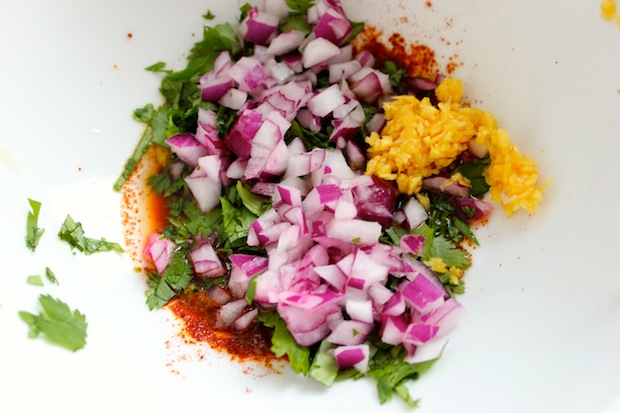 Once potatoes are finished, toss with dressing and another pinch of salt and pepper in a large bowl.  Adjust seasonings if needed. Serve immediately or at room temperature. Serves 2.