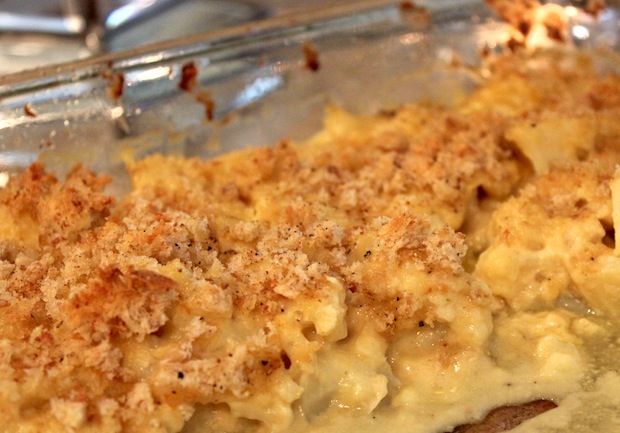 Macaroni and Cheese is the ultimate comfort food, but if you are like me, you may try to save it for only for those times when you really want to indulge. I wanted a way to enjoy the flavors of Macaroni & Cheese without all of the carbs and fat, so I found this tasty recipe for Cauliflower "Mac & Cheese." Although this recipe is no substitute for the original, rich version, it is creamy and satisfying. This dish uses cauliflower in place of macaroni, and a blend of low-fat cheeses in place of the full-fat varieties. Once the cauliflower florets and homemade cheese sauce is tossed together, you add fresh breadcrumbs over everything to create a crunchy topping. I served my Cauliflower "Mac & Cheese" with a fresh side salad, but feel free to get creative and serve as a side with your next meal!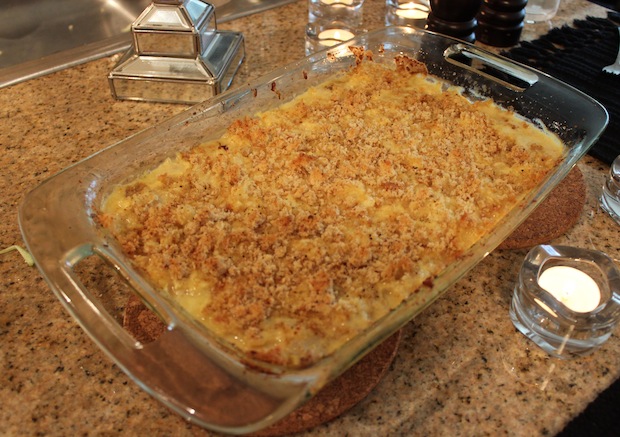 Cauliflower "Mac & Cheese"
Recipe adapted from the Vegetarian Times
Ingredients
1 large head cauliflower, cut into medium florets
2 Tbs. butter
3 Tbs. flour
2 cups low-fat milk
1 clove garlic, minced
1 3/4 cups grated extra-sharp low-fat Cheddar cheese
1/4 cup grated Parmesan
½ cup nutritional yeast
1 pinch cayenne pepper
2 egg yolks
1 ½ cups fresh breadcrumbs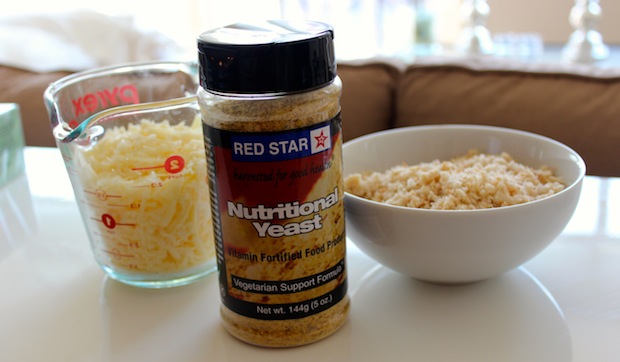 Directions
Preheat oven to 350°F. Bring large pot of salted water to a boil. Add cauliflower florets, and boil 5 to 7 minutes, or until just tender. Drain, reserving 1 cup cooking liquid, and set aside.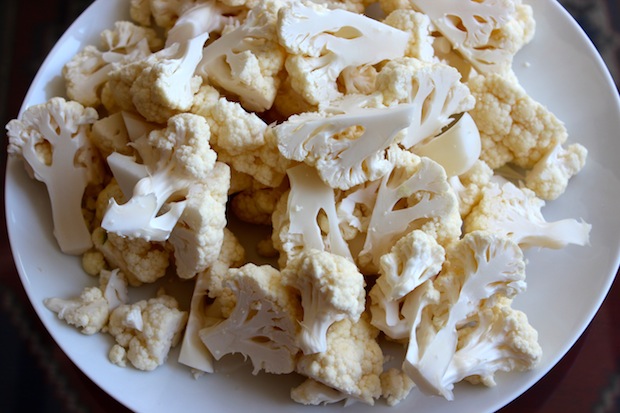 Melt butter in same pot over medium heat. Whisk in flour, and cook 1 minute, stirring constantly. Whisk in milk, garlic, and reserved cooking liquid, and cook 7 to 10 minutes, or until sauce is thickened, whisking constantly. Remove from heat, and stir in cheddar cheese, Parmesan, nutritional yeast, cayenne pepper, and egg yolks until cheese is melted. Fold in cauliflower.
Coat 13- x 9-inch baking dish with cooking spray. Spread cauliflower mixture in baking dish, and sprinkle with breadcrumbs. Spray breadcrumbs with cooking spray.
Bake 30 minutes, or until casserole is hot and bubbly and breadcrumbs are crisp and brown.