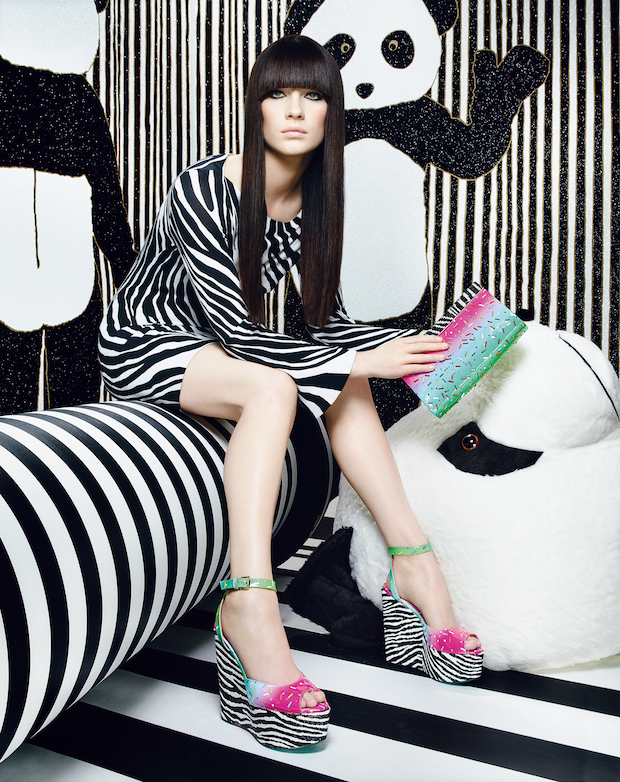 Last night I had the pleasure of attending the launch of Jimmy Choo's latest collection, a much-awaited collaboration between New York-based contemporary artist Rob Pruitt and the iconic accessories brand. The sparkling and festive event took place at their Bleecker Street store, which allowed guests to peruse dozens of coveted shoes, bags and accessories, while sipping on colorful cocktails and enjoying playful canapés inspired by the collection.
The star of the show, of course, was Rob Pruitt's fanciful new collection for Jimmy Choo. The shoes and bags were an explosion of color, animal prints, glitter and yes, pandas! Graphic black detailing was used to create dramatic effects and achieve a bold look.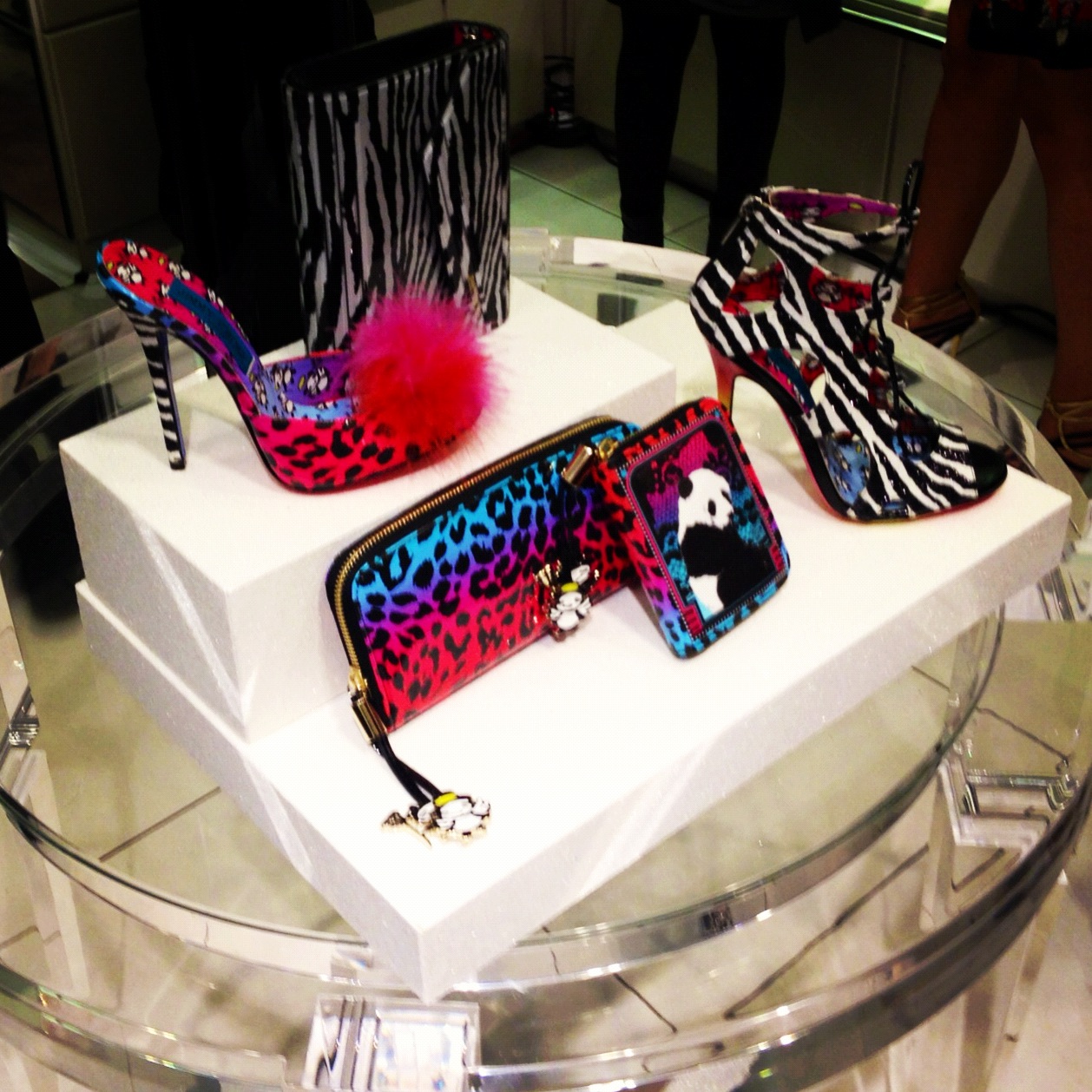 "The panda is a recurring image seen throughout the body of my artwork. It's a symbol that reminds us both to tread lightly and to appreciate the adorable. They represent the harmony of yin and yang." ~Rob Pruitt
My personal favourite is this fabulous ANOUK pump, $950. Pruitt reinvented this iconic style by using dégradé color in vibrant orange, pink, and yellow hues of mirrored leather overlaid with French lace. I love the playful lining!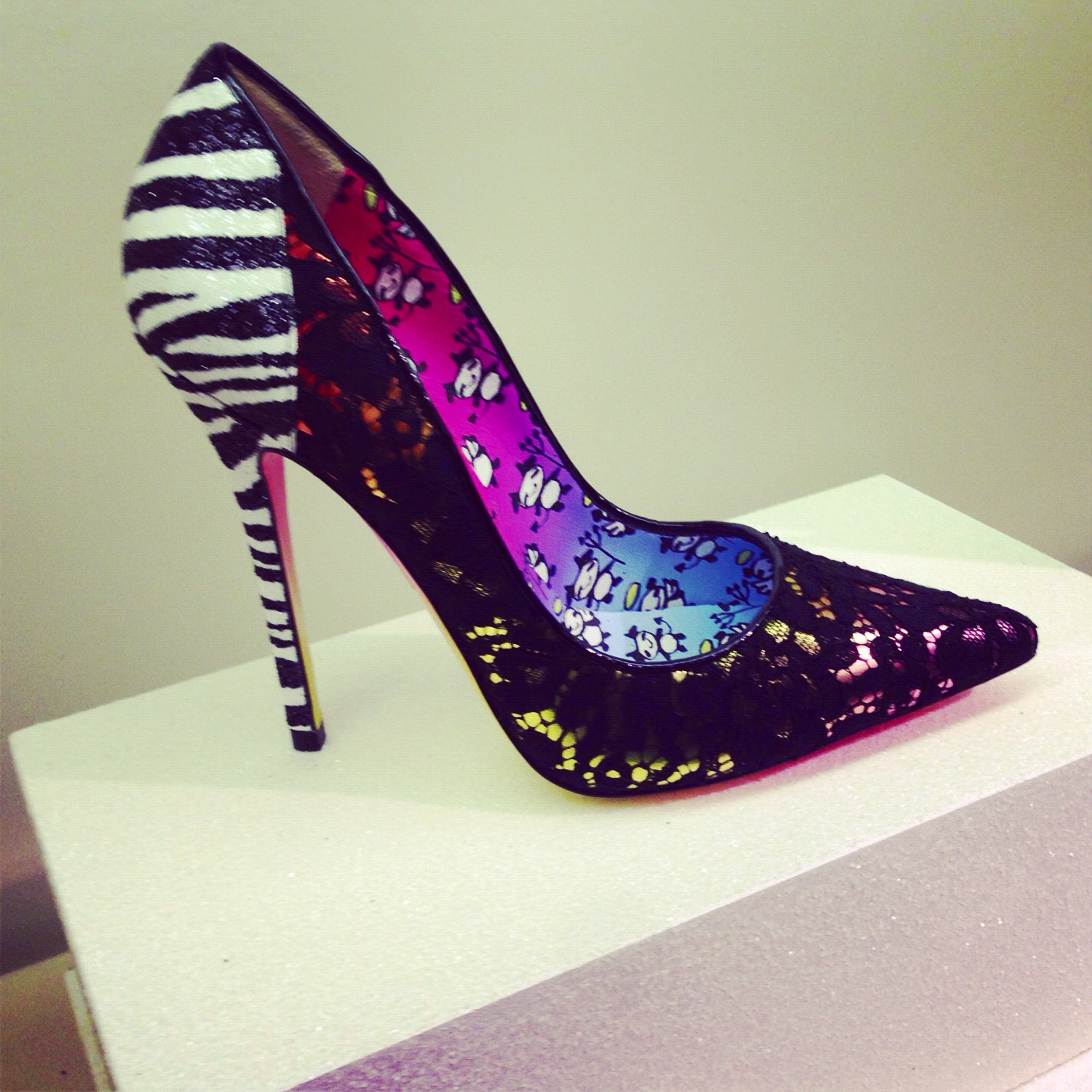 "We are really excited by the collection as it reflects everything that captivated us about collaborating with Rob Pruitt: his energy, use of colour and the festive exuberance of his prints and materials. There were elements in his work that reminded us in subtle ways of the Jimmy Choo design iconography. The collaboration has yielded collectable pieces that are highly original, integrating both Rob's sarcastic wit and Jimmy Choo's iconic glamour." ~Creative Directors Sandra Choi and Simon Holloway
Next up is the very fun Sprinkle Wedge, $1095, and Cayla Clutch, $1350, featuring confetti patent and zebra glitter…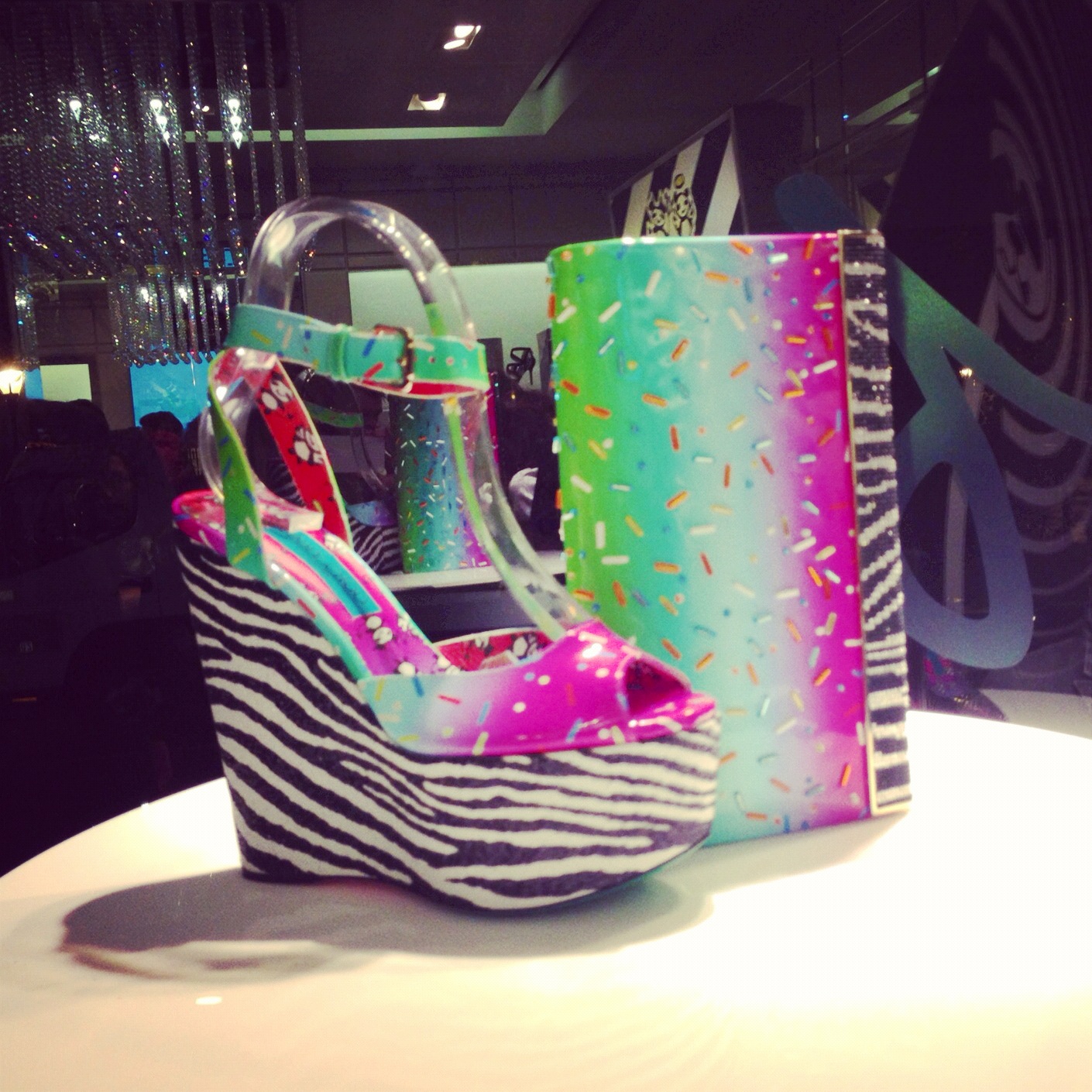 Last, but not least, a limited edition pair of angel and devil panda minaudières were created as a luxe collectible item. Each features more than 11,000 hand-applied crystals and a signature by the artist. Only 14 pieces were created.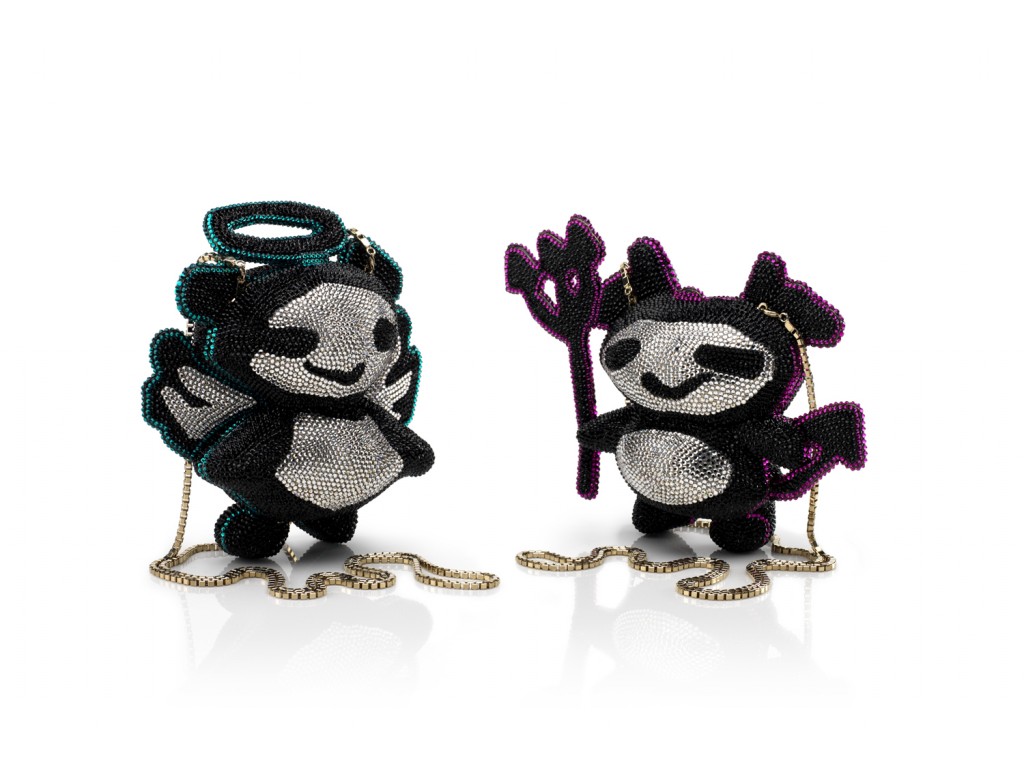 Can't wait to get your hands on them? The products are set to debut in Jimmy Choo boutiques and online in November 2012.
p.s. last, but certainly not least, I had to give a shout out to the adorable (and delicious!) cake pops served by Jimmy Choo…. a glittery animal print fondant, filled with moist, frosting-filled cake… a perfect ending to a perfect evening