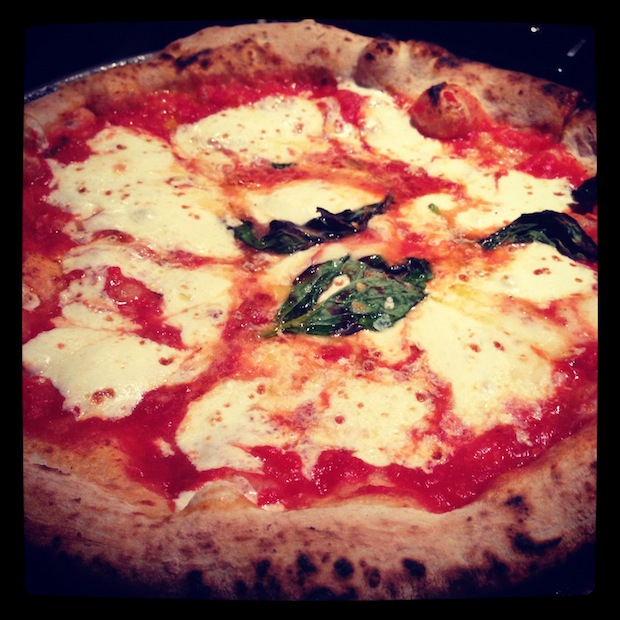 I finally made it to pizza master Giulio Adriani's new restaurant on the Bowery, Forcella. We went this past Friday, which was the first day the East Village got power back after Hurricane Sandy, so I give them extra points off the bat for hustling open to the delight of hungry SoPo diners like ourselves.
This hip and lively pizzeria serves authentic Neapolitan pies in twenty different varieties including Pizze Rosse, Pizza Bianche and Pizza Fritte. I chose the Margherita Extra–tomato sauce, bufala mozzarella, parmesan, DOP extra virgin olive oil, basil–because I truly believe this simple pie is the best test of quality and authenticity. The wood-fired pizza arrived with a perfectly charred crust and bursting with sweet, bright tomato sauce and creamy, melted mozzarella. Delicious.
I didn't get a chance to try their decadent Pizza Alla Nutella, a pizza stuffed with Nutella and almonds, but for a dessert-loving girl like myself, that is certainly next on my list.
Forcella
334 Bowery (near Bond)
New York, NY 10012
212-466-3300
forcellaeatery.com