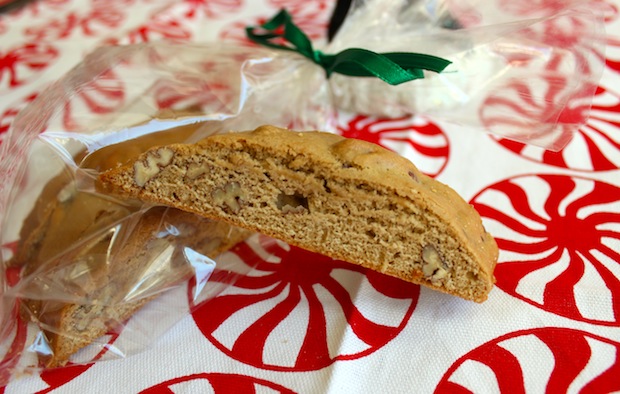 This week my grandmother and I stumbled upon a scrumptious looking biscotti in the newspaper. The warm color of the cookies and the addition of pecans, which you do not usually see in biscotti, was especially intriguing this time of year. We noticed there was not any butter or oil in the cookies – quite the rarity in the baking world! I did a quick Google search and found out that there are 2 varieties of biscotti: simply put, ones that are made with butter and ones that are not. Armed with this information, we set out to bake what turned out to be a delightful, light and crispy biscotti full of crunchy pecans and sweet brown sugar. They are wonderful to make around Christmastime and I highly recommend adding them to your assortment of cookies this year. Try one with coffee or a cup of tea for breakfast or an afternoon snack. Enjoy! 
Pecan Pie Biscotti
Ingredients
1 cup light brown sugar, packed
3 large eggs
1/2 teaspoon salt
1 teaspoon real vanilla extract
2 1/2 cups white flour
2 teaspoons baking powoder
2 cups pecans, whole
Directions
Preheat the oven to 350 degrees. Coat a baking sheet with cooking spray.
Using an electric mixer, beat brown sugar, eegs, salt and vanilla until light and thick. Fold in flour and baking powder.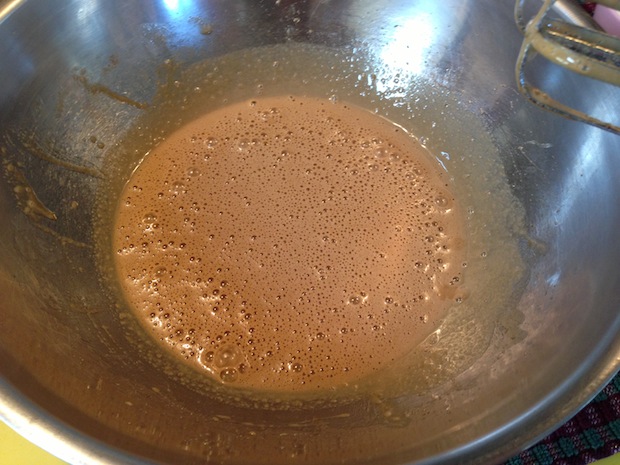 Then, fold in pecans.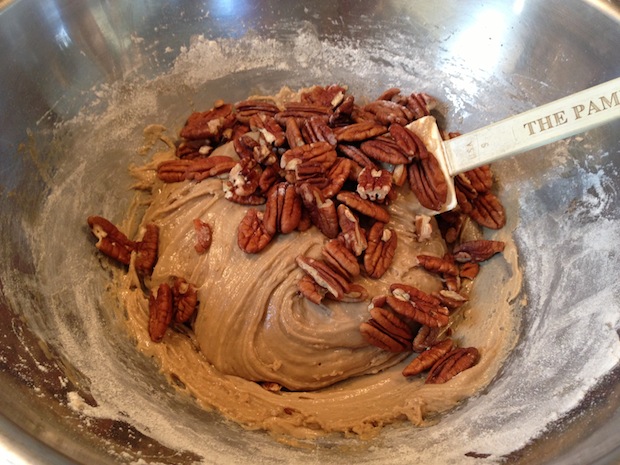 Divide the dough in half and place each half separately on the baking sheet per the below picture.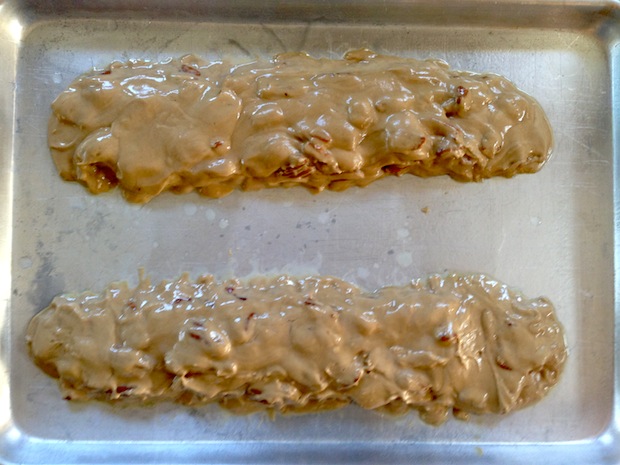 Using wet hands, form each half into a log about 3 inches wide.
Bake for 20 minutes or until the loaves are golden.
Let the loaves cool for 10 minutes. Lower the oven to 325 degrees.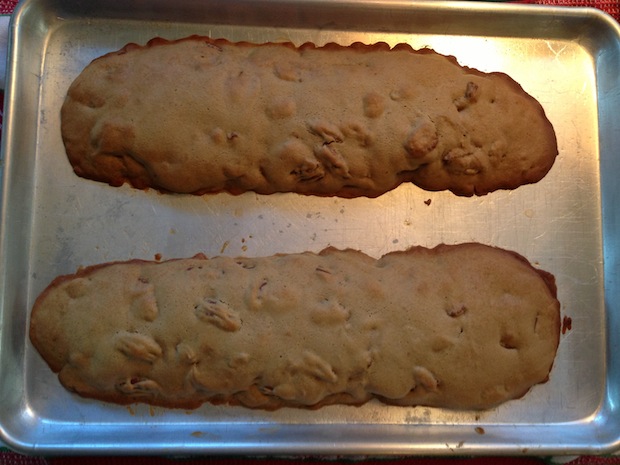 Slice biscotti on a slight diagonal into cookies a little less than an inch thick. Arrange the cookies on the baking sheets, bottoms down.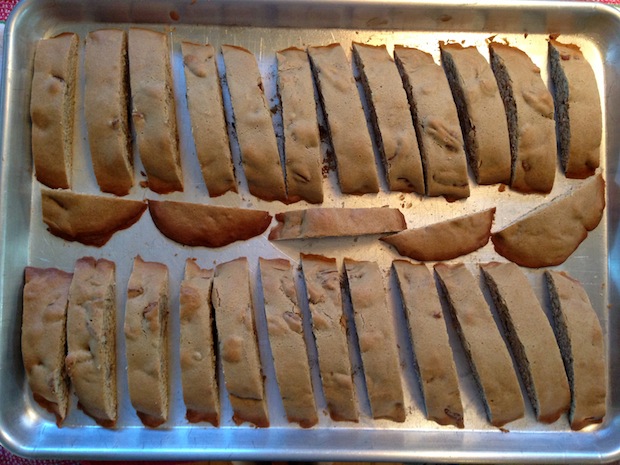 Bake for an additional 15 minutes.
Let cool on a wire rack.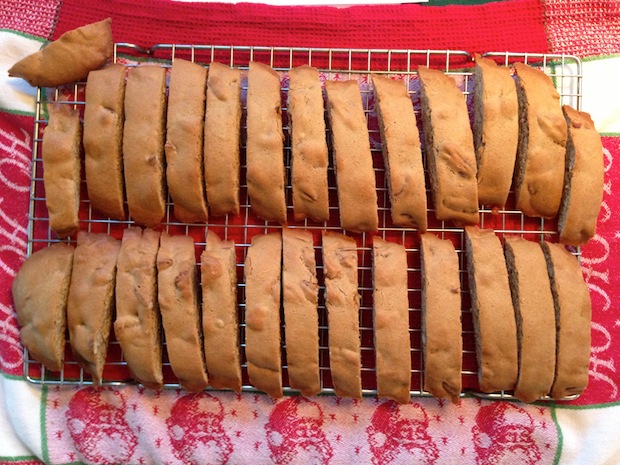 Store in an airtight container.