Known as "Southern Truffles," I couldn't wait to make a batch of fun, boozy bourbon balls. Most of all, I wanted to impress my fiancé, quite the bourbon aficiando, with a dessert made of his favorite Kentucky bourbon, Knob Creek. These no-bake balls are easy to make and pack quite the punch. Inside the balls is a mix of crushed Nilla wafers and pecans for just enough crunch. I rolled them in chocolate sprinkles to make them beautiful enough to serve at any of your holiday parties this year. Enjoy!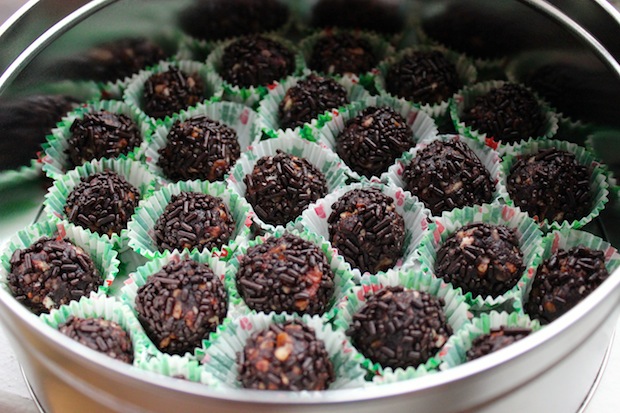 Knob Creek Balls
Ingredients 
1 cup pecans, finely chopped
30 Nilla wafers, finely crushed
3 tablespoons unsweetened cocoa powder
3–4 tablespoons bourbon, preferably Knob Creek but you can substitute as you wish!
1/4 cup light corn syrup
1/4 cup high-quality chocolate sprinkles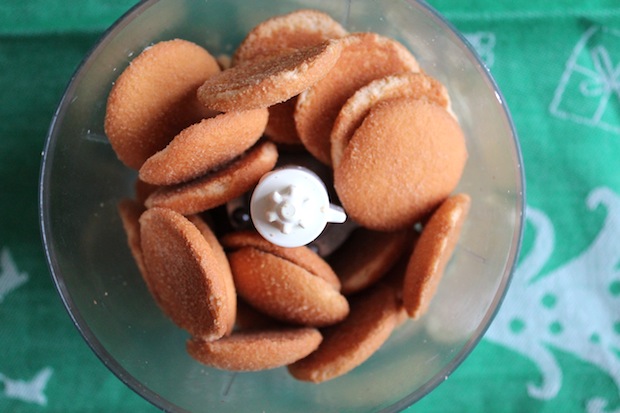 Directions
First, mix together your dry ingredients (pecans, crushed wafers and cocoa powder).
In a separate bowl, mix bourbon and corn syrup until combined.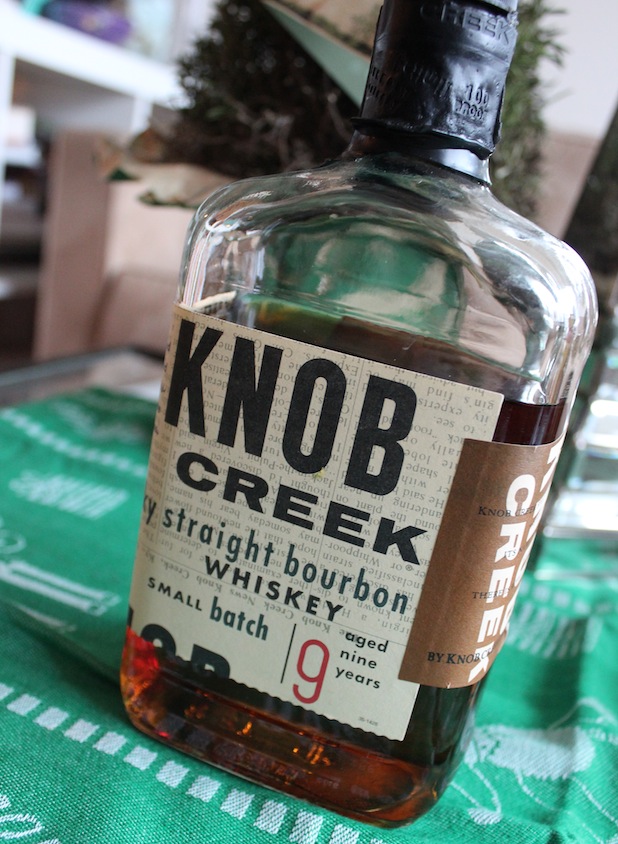 Add wet ingredients to dry ingredients and mix until combined.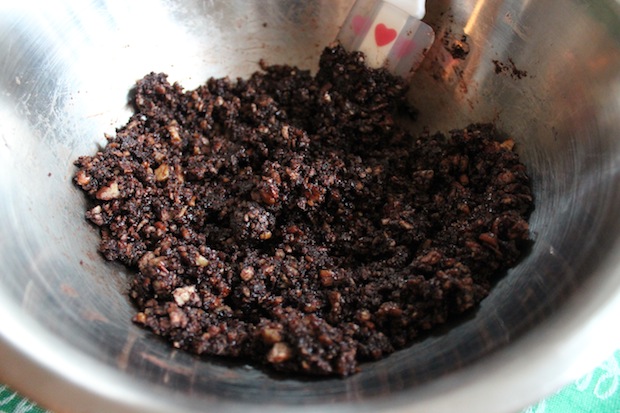 Chill mixture in refrigerator for about 30 minutes. This will make the balls easier to roll.
Roll mixture into 1-inch size balls.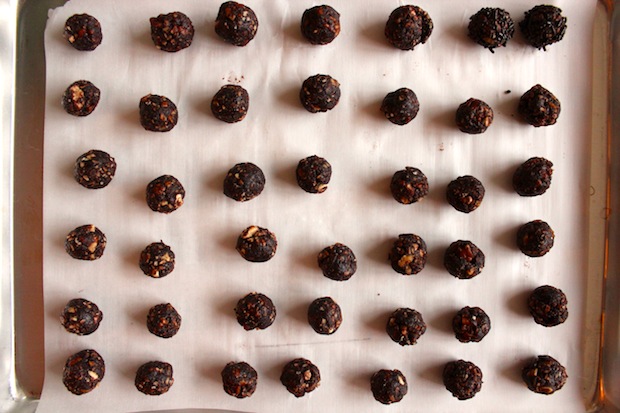 Place chocolate sprinkles into a small bowl. Roll balls in chocolate sprinkles until completely covered.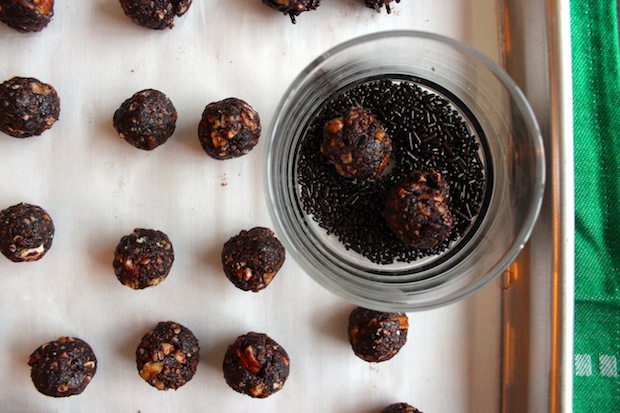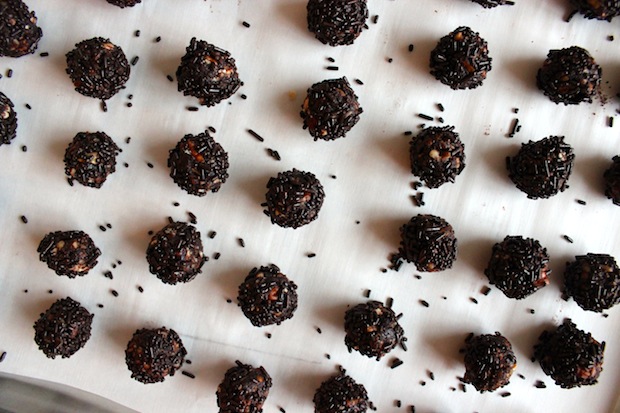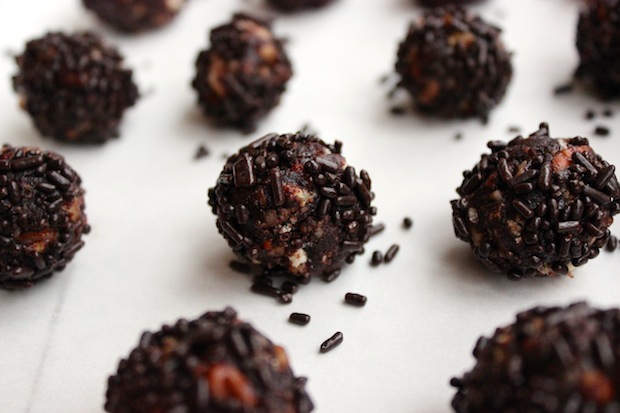 Store in an airtight container in refrigerator. Bring to room temperature before serving.