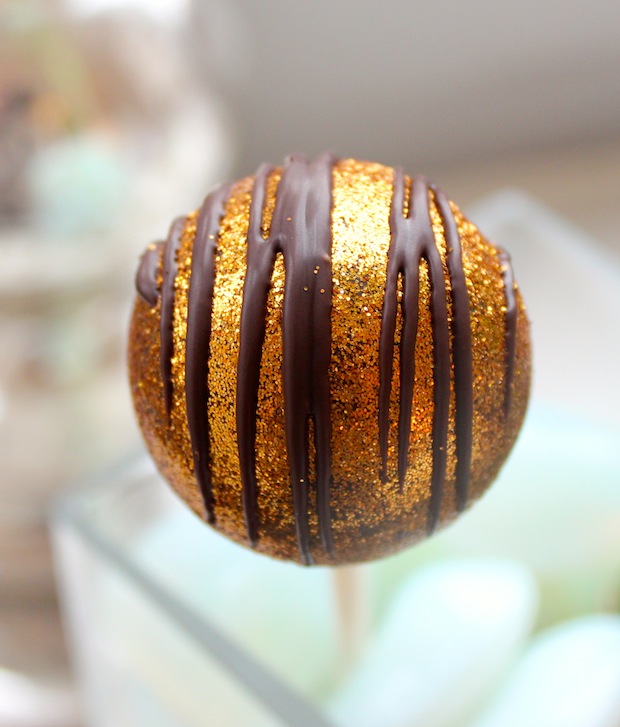 I am thrilled to share a special giveaway from Big City Little Sweets, a modern nyc-based dessert catering company that specializes in the two things nearest and dearest to my heart here at The Chic Brûlée ~ living fashionably and dessert!
As a little treat, the lovely Julie Hwang of Big City Little Sweets is offering a box of her deliciously chic bite-sized desserts to one lucky reader of The Chic Brûlée. I encourage you to take a minute to enter the giveaway to win this indulgent gift for yourself. Keep reading to enter! 
I first stumbled upon Big City Little Sweets at the Rob Pruitt for Jimmy Choo launch this past summer. While everyone else was obsessing over the new shoe collection at Jimmy's posh Bleecker Street store, my eyes were fixated on the cake pops. With vibrant leopard print coatings dusted in glitter and psychedelic pandas, the cake pops were a true work of art. Most importantly though, they were delicious! I love how the small portion allows you to still indulge in the desserts you love, without going overboard on calories.
Big City Little Sweets designs precious confections that range from cake pops to French macarons to green tea sable cookies to mini cupcakes. They are darlings of the fashion industry and have catered mini desserts for the likes of Christian Louboutin and Marc by Marc Jacobs (who says fashionistas don't eat?!). With wedding season fast approaching, I can picture Big City Little Sweets creating dessert bars for girly bridal showers and glamorous wedding receptions. If you can't wait until the giveaway ends, check out Big City Little Sweets at bigcitylittlesweets.com to speak with them about your next event.
I recently had the opportunity to try even more of their addictive creations. This time it was the "Chocolate Lovers Series," featuring Chocolate/Chocolate, Chocolate Peanut Butter, Chocolate Hazelnut, and Chocolate Mint Cake Pops. The pops were rich, moist and flavorful.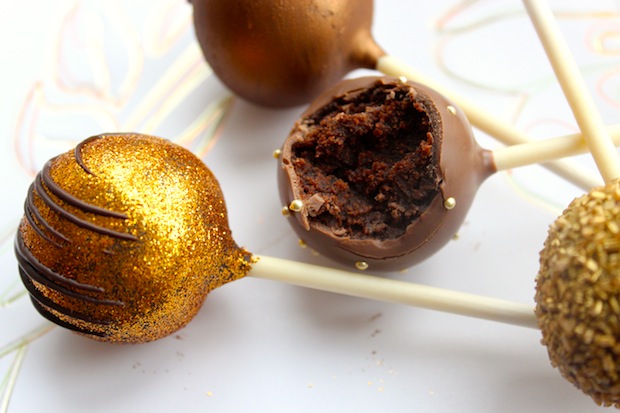 Some were adorned with jewelry-like accents…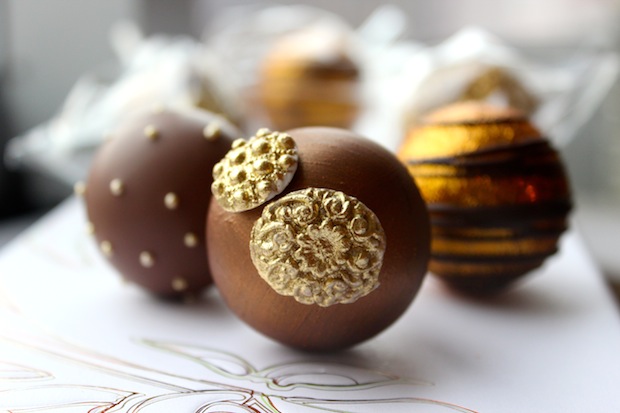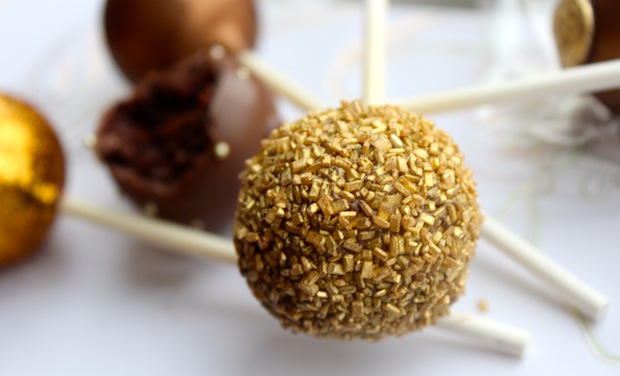 Although very hard to choose, my favorite was the Chocolate Hazelnut! Nutty and chocolatey, like chocolate cake smeared with Nutella, all rolled up into a perfect ball.
TO WIN:
And now, one lucky reader has the opportunity to win a box of beautiful, bite-sized treats from Big City Little Sweets. To enter, post a comment below answering the following question: What is your favorite bite-sized treat? 
Each comment will be good for one entry, and you can enter as many times as you like! For an additional entry, sign up for our newsletter here. The winner will be chosen at random. This giveaway is open to residents of the U.S. only. Entries will be accepted through Friday, February 1, 2013. Good luck!