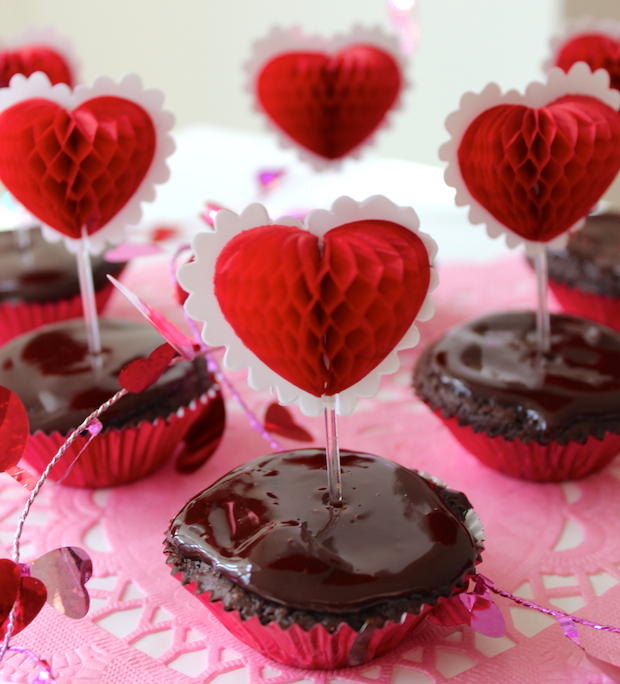 For the ultimate Valentine's Day indulge this year, I made fudgy brownie bites with dark chocolate ganache.  I decorated them in plenty of shades of pink and red, but this recipe can of course be used any time of year for many different occasions that require a fun, bite-sized dessert. I was inspired to make the bites after I came across a box of Duncan Hines Brownie Mix in the form of bites. It's one of those mini boxes that doesn't make a full batch, so it's perfect if you are not serving them for a big group. I decided to dress them up a bit by adding a frosting of shiny, rich ganache. Ganache, made simply of semi-sweet chocolate, whipping cream and butter, is one of those things that sounds scary to make, but is actually quite easy!
The brownie bites came out rich, moist and fudgy, and the extra kick of ganache on top elevated them from a regular brownie into a gourmet dessert. Check out all of the steps below. This recipe is a guaranteed hit for all of the chocolate lovers in your life. Enjoy and Happy Valentine's Day!! xoxo


Fudgy Brownie Bites With Ganache
Brownies
1 box of Duncan Hines Mini Brownies (If you can't find this specific box, you can use a regular size box of brownies, you will just need to double the ganache recipe below. Be sure to follow the directions on the box for brownie ingredients) 
1 tablespoon water (per package directions)
1/4 cup vegetable oil (per package directions)
1 egg white (per package directions)
12 mini muffin wrappers
Ganache
4.5 oz. semisweet chocolate
1/2 cup whipping cream
1 tablespoon butter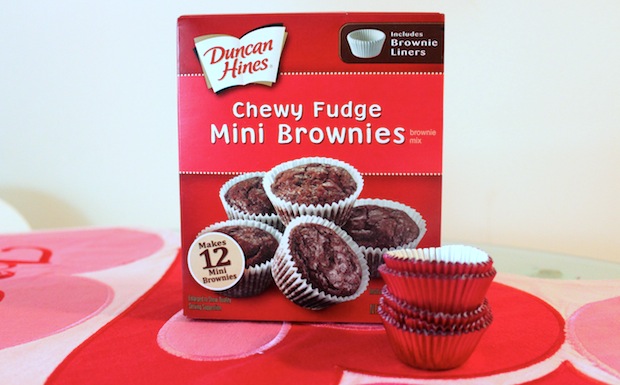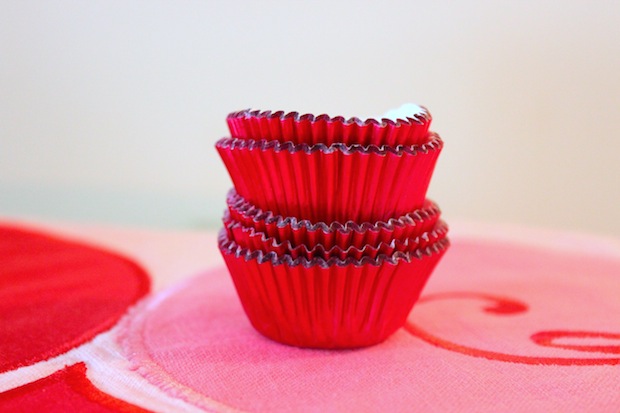 Directions
Preheat oven to 350 degrees F. Prepare brownie mix according to package directions.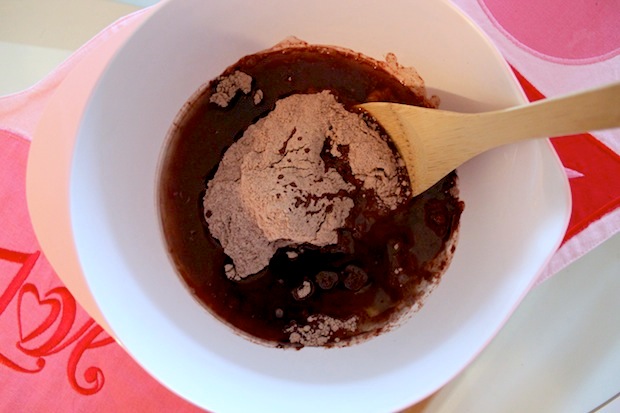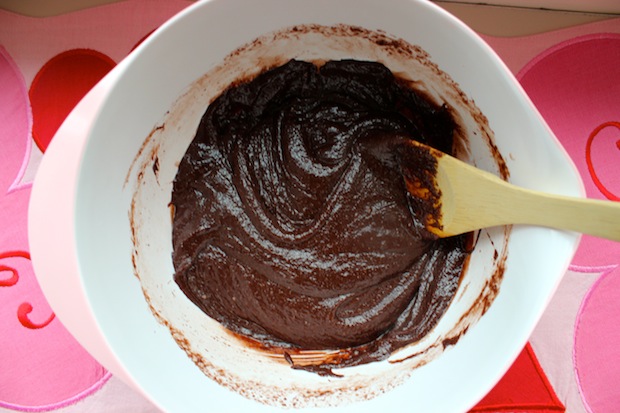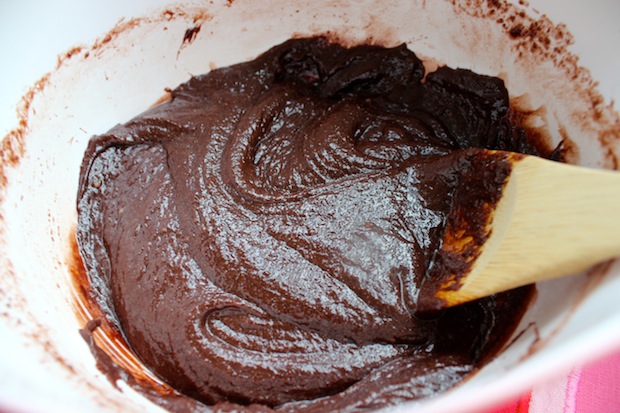 Spoon batter evenly into mini muffin cups that have been placed on a cookie sheet.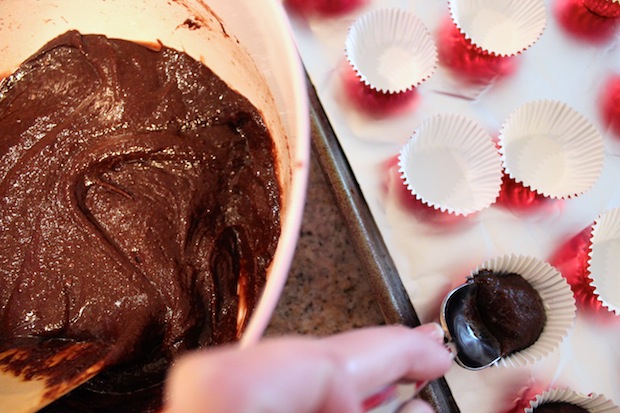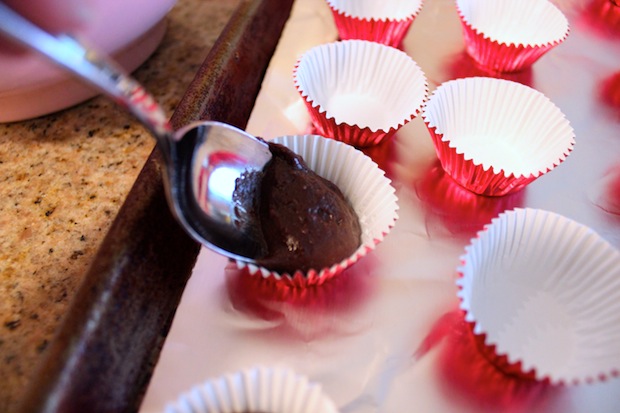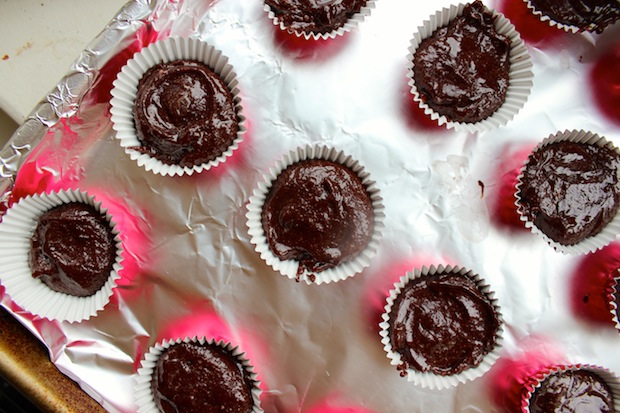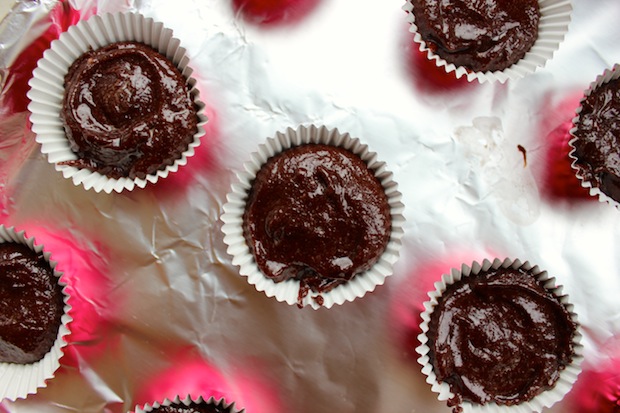 Bake brownie bites for 18 minutes or until a toothpick inserted into the center comes out clean.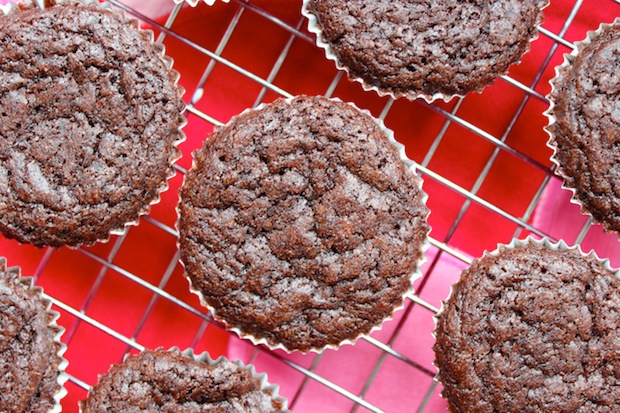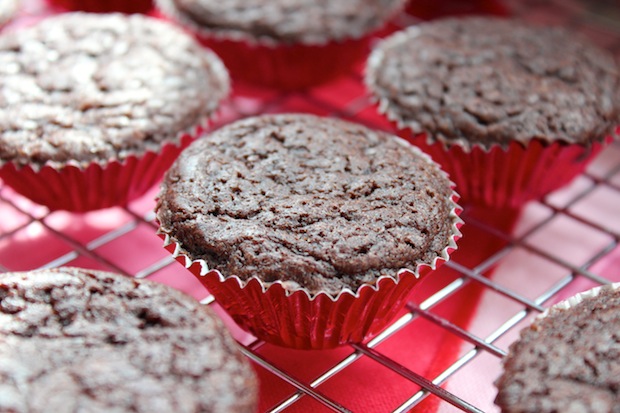 Next, prepare the ganache. Place the chocolate, whipping cream and butter in a saucepan over medium heat.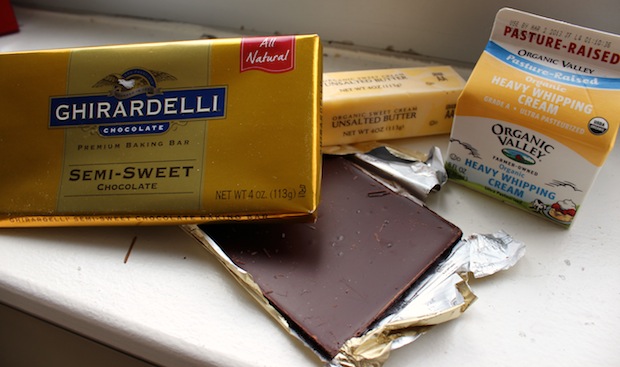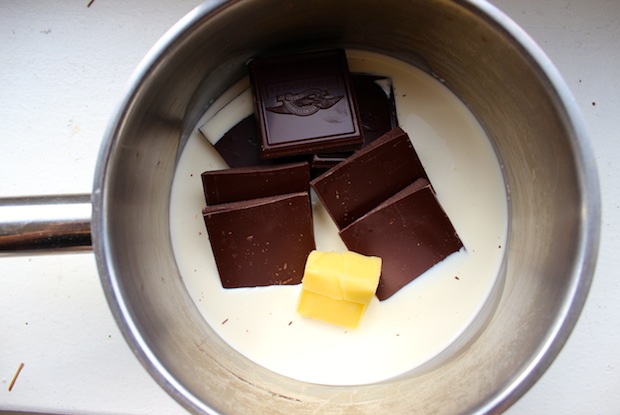 Whisk until melted, smooth and combined (do not boil).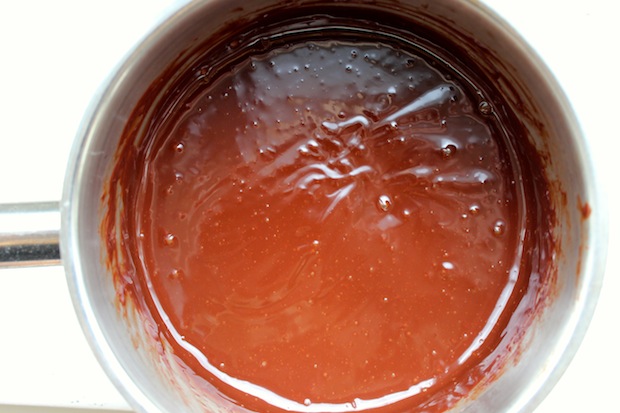 After brownies are cooled, carefully "frost" each bite with a thin layer of ganache.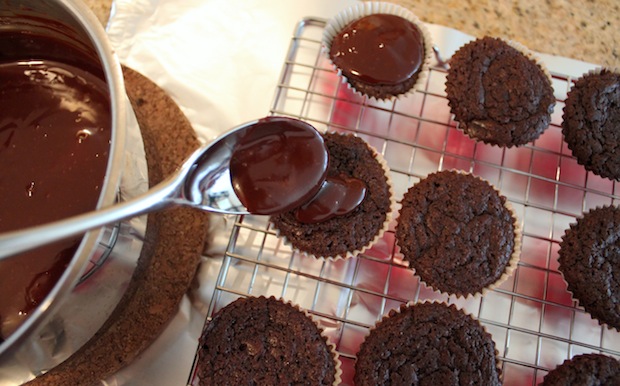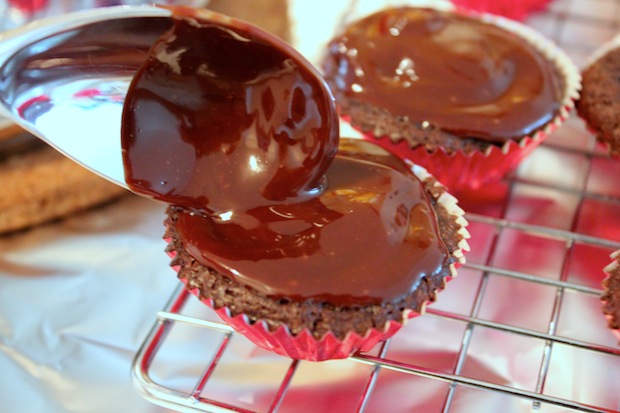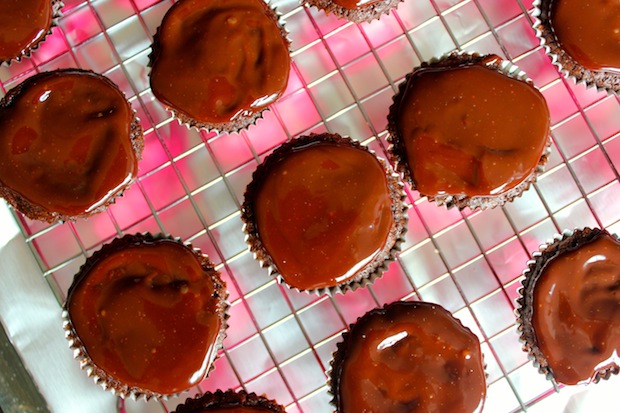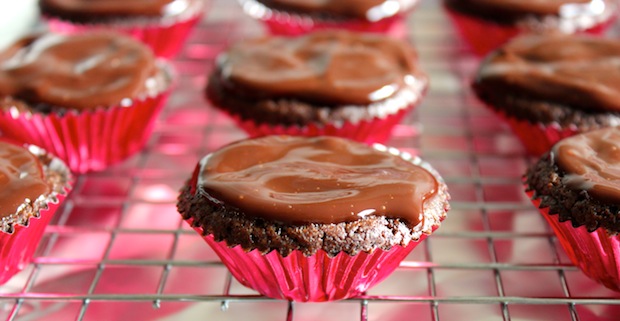 Let sit for about 1 hour, or in the refrigerator until set.
Lastly, decorate as you wish!