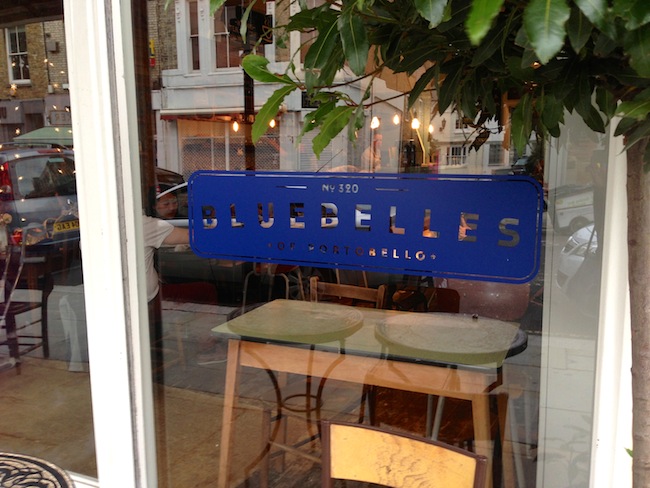 Bluebelles of Portobello had all the makings of a perfect brunch spot: cozy ambience, a menu full of comfort classics like eggs benedict and french toast, and a convenient location in Notting Hill. Sadly, Bluebelles turned out to be a disappointing experience despite its great potential.
My husband and I went to the cafe for brunch around noon last Sunday. It was full and lively as to be expected of a popular London brunch spot on the weekend. The decor was homey and cute, with pretty mismatched plates and teacups, and giant menu chalkboards filling the decorated walls.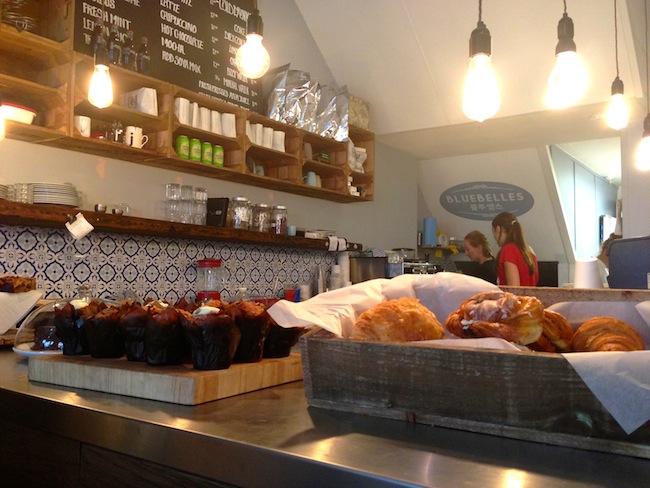 Things got off to a rocky start when our waitress immediately informed us that she could not even take our order for at least 15 minutes because they "aren't usually this busy on a Sunday" and that we were "free to leave" if we wish. There were so many things wrong with this statement. First, it's very hard to believe that, being a brunch spot, Sunday afternoons are not a busy time for them. What is busier, Tuesday mornings? Secondly, even if the kitchen is backed up, which I know happens, why couldn't they just take our order and fill it whenever they can? Lastly, the "free to leave" statement was just bizarre. Obviously we are free to leave and no we are not afraid to walk up from tables. Craziness.
We decided to wait it out and see if the food was worth all of this fuss. I ordered poached eggs on buttered sourdough toast with a side of sliced avocado and roasted tomatoes. Although the presentation was nice, my worst breakfast fears were realized: the eggs were room temperature and overcooked with not a trace of runny yolk. Poached eggs are not hardboiled and it's hard to believe they could make this mistake when eggs account for a 1/3 of their menu. The toast was cold and barely, if even, toasted. They also forgot to give us silverware, so we had to wait a couple minutes to get that after our food was delivered and sitting in front of us.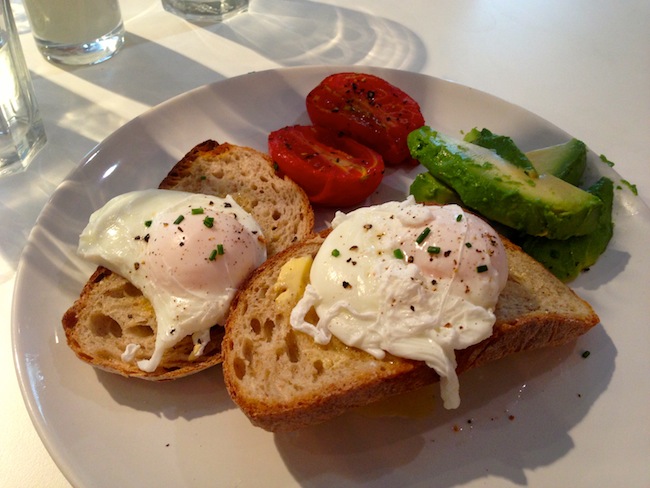 My husband ordered a smoked salmon salad. He said it was good, but kind of reminded him of something he'd whip up at home with leftover ingredients in the fridge. Yikes.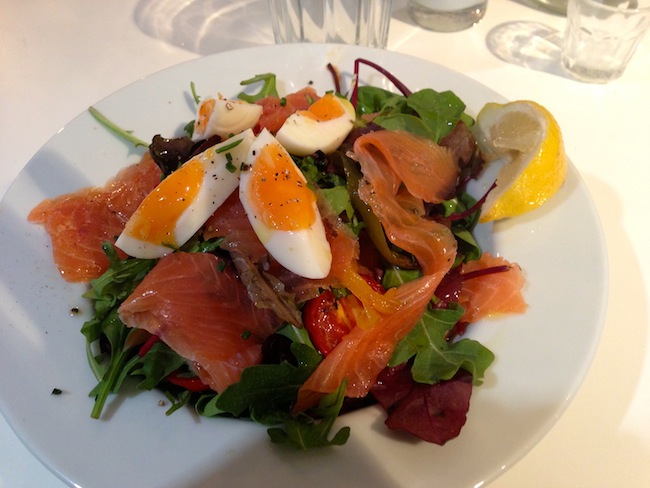 I won't be returning to Bluebelles of Portobollo. The search for brunch in Notting Hill is most certainly to be continued, guys…