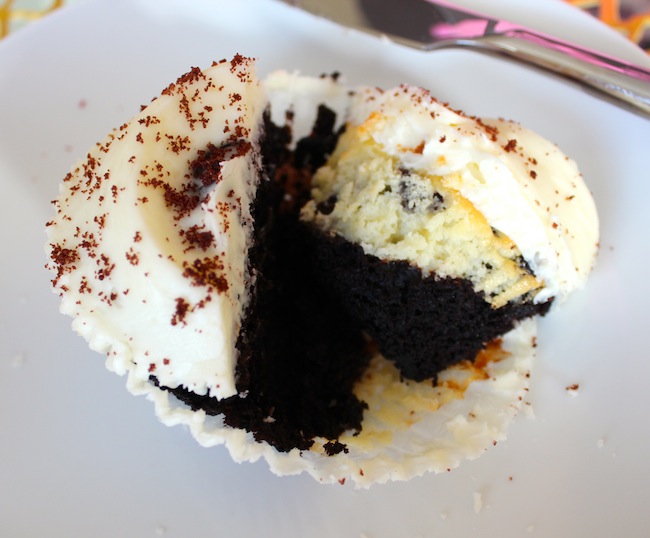 I finally made it over to my local cupcake bakery, Hummingbird, in London's Notting Hill. Hummingbird is London's answer to Magnolia bakery in NYC, who was essentially a pioneer in the cupcake craze many years back. I heard great things about Hummingbird so I was super excited to check it out.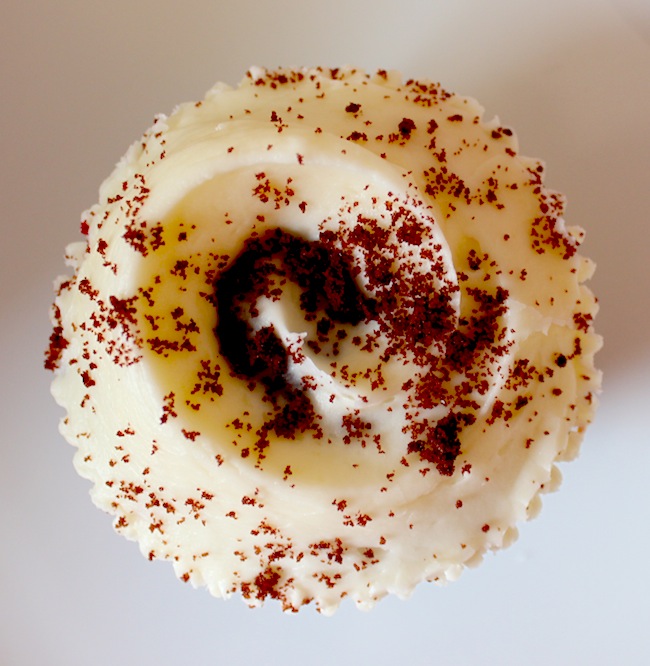 I first went to the bakery early on Saturday evening around 6:10 p.m. and I was shocked to see that they had closed just 10 minutes earlier. I hate to be always making comparisons to NY, but Hummingbird closes a whopping 5 1/2 hours earlier every day than Magnolia. Part of the fun for me has always been stumbling into the bakery post dinner in the west village for a sugar fix in the form of buttery, sweet, sprinkle-adorned cupcakes, to be eaten in the cab on the way back to my apartment. Hummingbird, what gives? Despite this puzzling fact, what I really wanted to do was taste/eat the cupcakes, so I returned the next day around lunch time. Not only was Hummingbird open, but there was a queue running out the door. A good sign for sure.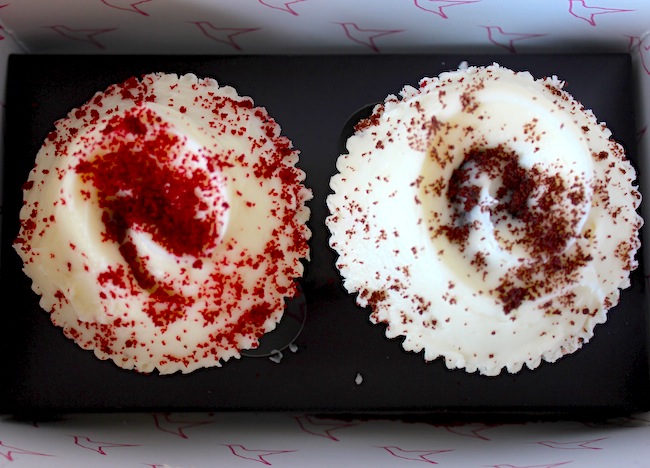 The first thing I noticed in the bakery was the tagline on display, "Authentic American Cakes and Desserts." Hah. The staff was friendly and cheery as they should be in all cupcake, chocolate and ice cream shops, and the display of cupcakes and tall layered cakes was beautiful.
I chose 2 cupcakes with the intention of sharing them with my husband, but alas, I once again couldn't help but finish them before he got home from work. The first one I tried was the Black Bottom cupcake: fresh, with lots of crunchy chocolate chips in cheesecake portion, extra dark cocoa-y cake on the bottom, and fluffy buttercream frosting dusted with cocoa on top. Perfect.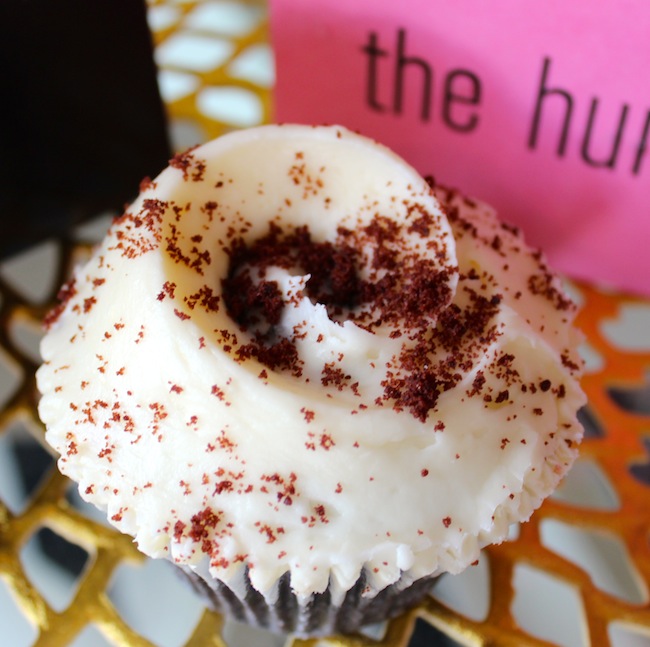 The other one I had was a classic red velvet. This cupcake was also delectable – moist, deep red-colored cake with a classic fluffy cream cheese icing.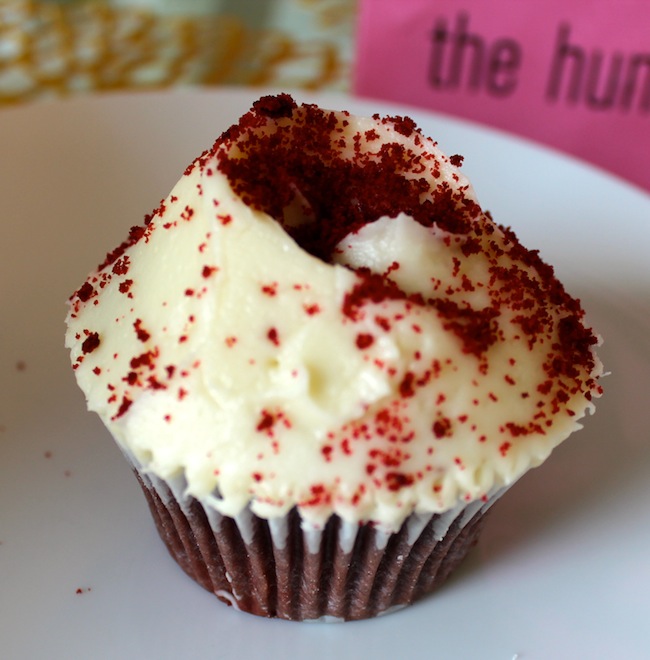 Both cupcakes were a tad smaller than their American counterparts (like most food, I suppose), but that allows me to potentially have more than one so I'm totally onboard. My biggest complaint with some cupcakes is that they are made either the day before or worse, and I'm happy to say Hummingbird's were fresh and moist with that just-out-of-the-oven taste. I can't put them in the same category as my favorite cupcakes of all time – Georgetown Cupcake – but so far they are the best I've had in London and I'll be returning for more very soon.