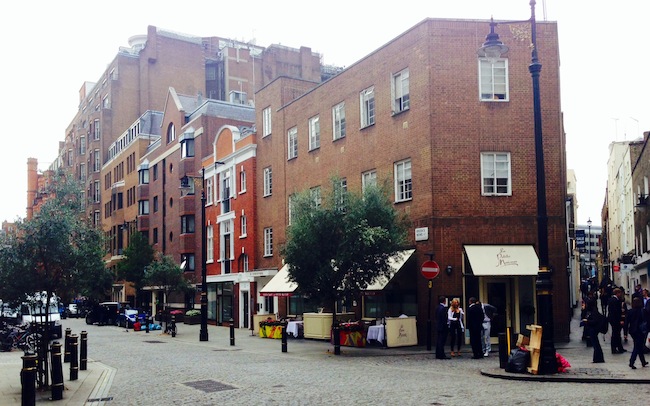 I first went to La Petite Maison while on holiday in London a couple years ago and I remembered it as one of my favorite meals of the trip. Now that I am living in London, I had to make it back to see if it was as good as I remembered. La Petite Maison is a buzzy upscale bistro located off a quiet Mayfair mews, specializing in Southern French cooking. It's a franchise of the original restaurant in Nice, and there is no mistaking the Côte d'Azur influences in the ambience, service and food.
The simple, but elegant, decor complements a well-dressed, European crowd. There is nothing new or innovative about La Petite Maison, but it's a classic spot that I could easily picture myself becoming a regular at.
On each of the tables is a brunch of whole fresh tomatoes, lemons and a knife. You are encouraged to use them at any point in your meal. The menu is quite extensive and a bit overwhelming, which choices that range from seafood capriccios to pastas to beef to …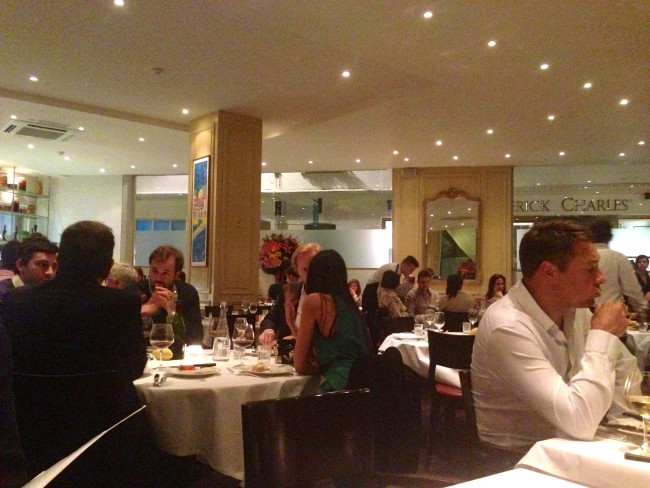 Similar to its menu, La Petite Maison has a very comprehensive wine list as well, of course focusing on French wines. We decided on something full-bodied, a Chateauneuf de Pope.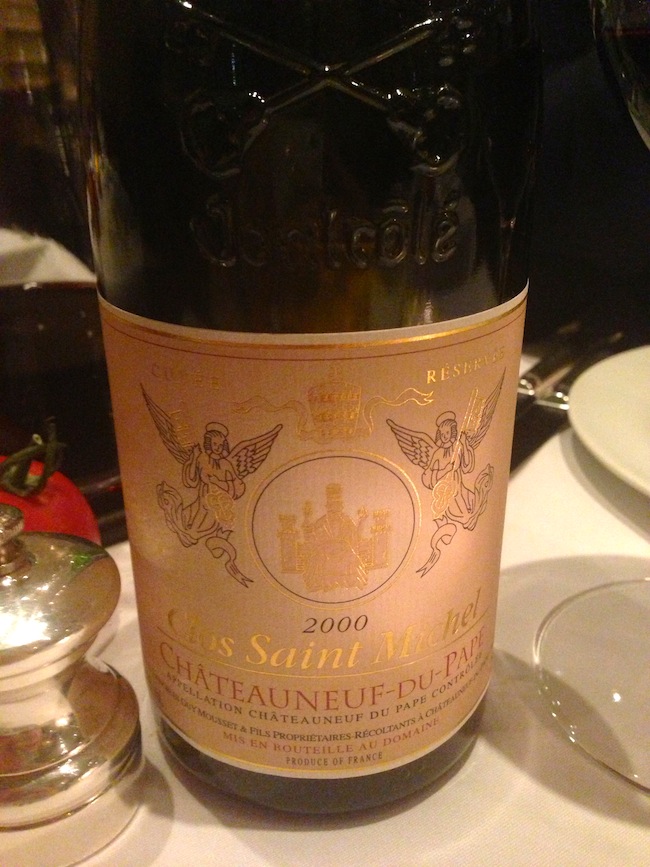 All the plates are served family style, with sharing strongly encouraged. We started with roasted red peppers in olive oil with shaved garlic. They were very tasty and simple with lots of delicious juice.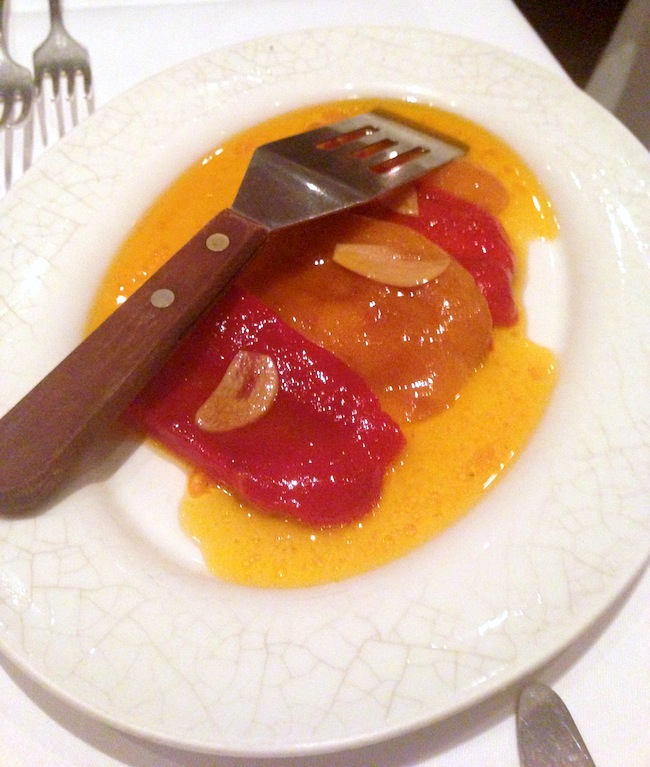 For a second starter we chose one of the specials, butter bean salad with shaved parmesan, cherry tomatoes and an herb vinaigrette. This was very light and refreshing and I especially liked the salty doses of parmesan paired with the starchy beans.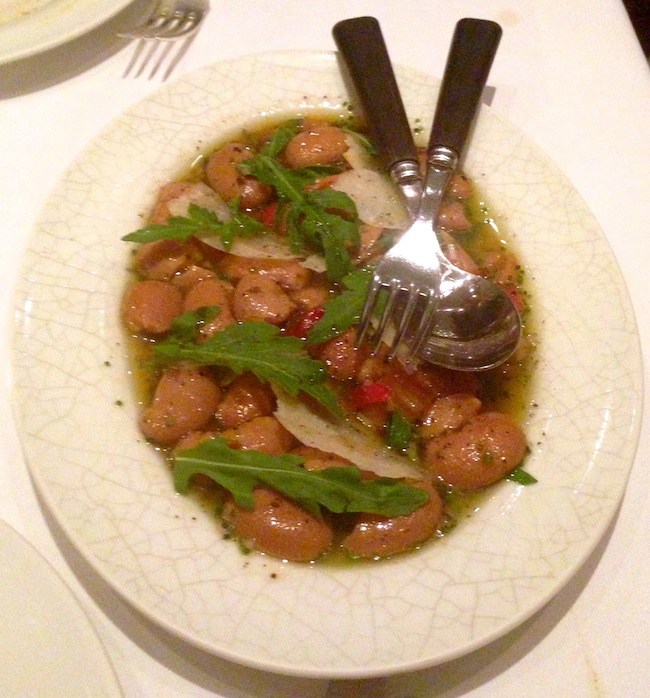 Next up was very thinly sliced octopus in lemon oil. The presentation was stunning!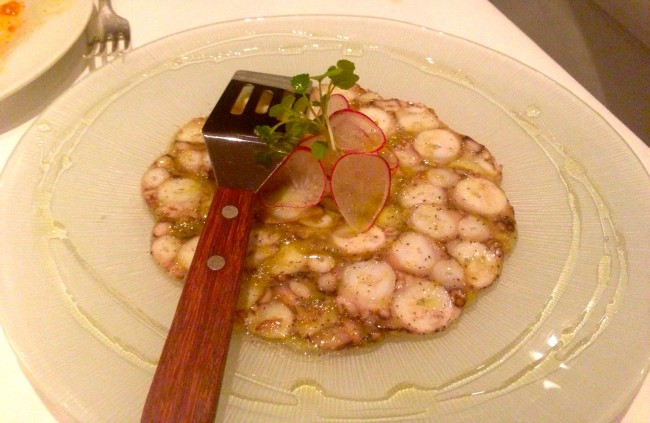 For my main I had pan fried dover sole with a grainy mustard dressing. I'm a huge fan of dover sole and this was fantastic. I loved the strong mustard sauce and the golden skin was perfectly crisp with a moist inside. A solid dish.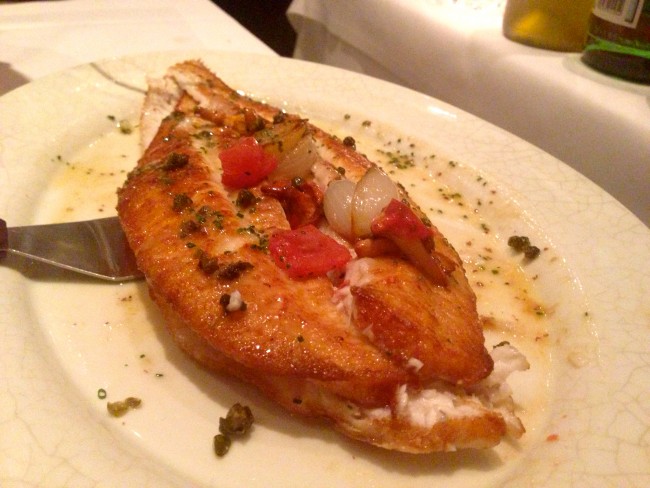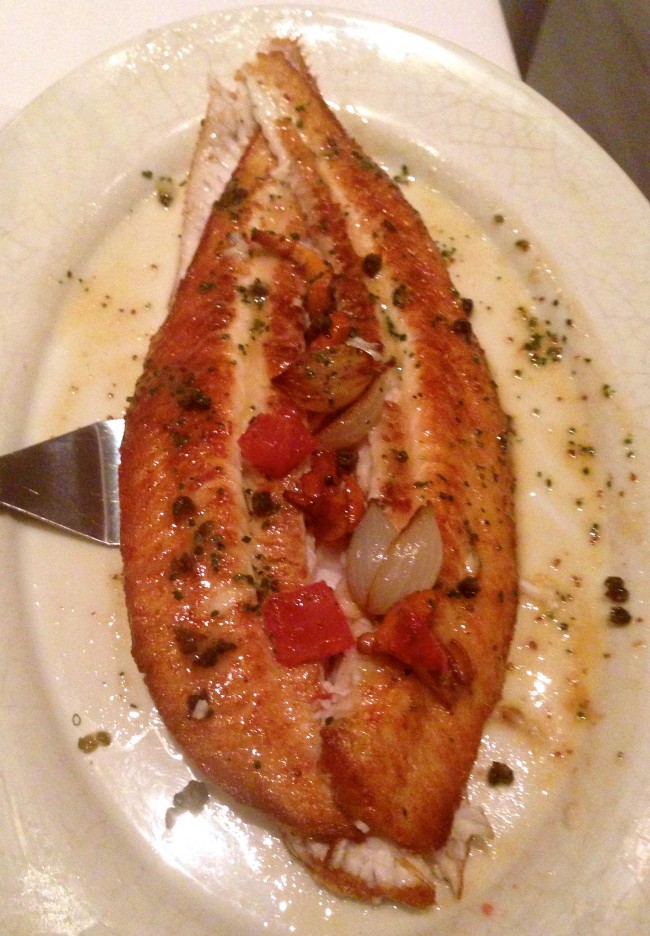 For dessert, I had french toast with spiced ice cream. This was good, but not the best I've had. The french toast was a little over-soaked and it didn't have much crispiness or bite on the outside. It was more like a custard in the shape of french toast. The flavors were delicious though and the spiced ice cream was creamy and lovely.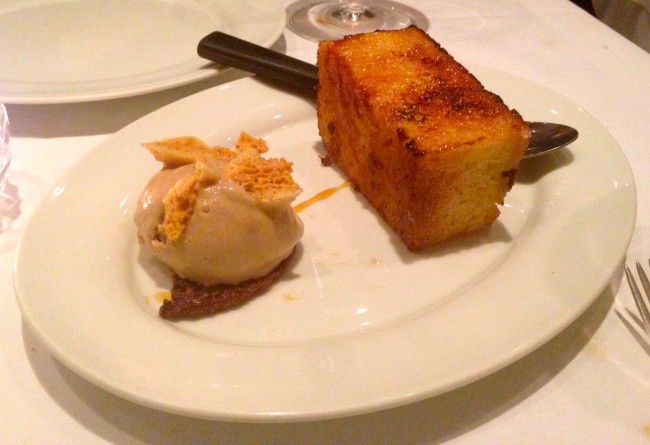 I'll be back to La Petite Maison for an easy weeknight meal out with a fun vibe and a dependable, tasty meal.