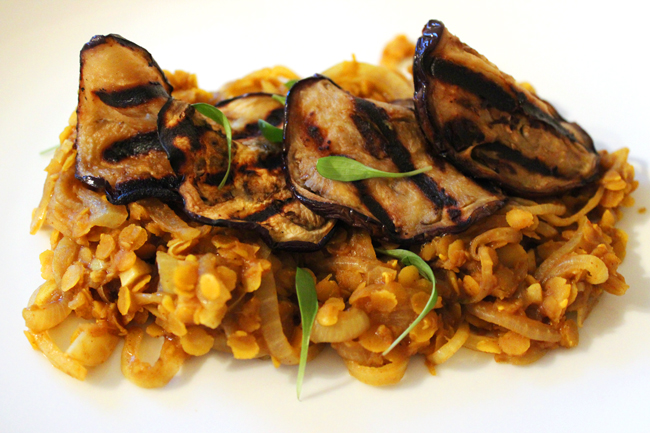 I had some extra red lentils leftover from when I made my Red Lentil, Carrot & Cumin Soup, so I decided to make another dish featuring these much-loved legumes. Prior to this recent lentil kick, I didn't realize how high in protein lentils are. In fact, they contain 26 grams of protein per 100 grams and are also low in fat and a good source of fiber. All the more reason to enjoy lentils more often. Anyway, this is a delightfully tasty recipe for curried lentils topped with grilled eggplant. The lentils are cooked in turmeric and tamarind paste and then finished off with a healthy dose of curry powder, onions, garlic and ginger. The result is a sweet and sour taste with plenty of kick. The lentils are good on their own, but adding some grilled eggplant slices on top makes it a nice light meal. Enjoy!!
Curried Lentil Dhal with Grilled Eggplant
Recipe inspired by BBC Food
Ingredients
125g red lentils
1 1/4 tsp turmeric
1 tbsp tamarind paste
2 tbsp olive oil
1 large onion, thinly sliced
1 garlic clove, finely chopped
1 tablespoon grated fresh ginger
1 1/4 tsp curry powder
1 medium eggplant, cut into 1 cm slices
Fresh coriander (cilantro) leaves, for garnish
I used Bart brand ground turmeric and took a trip to The Spice Shop in Notting Hill to get an authentic and high-quality mild madras curry powder and tamarind paste. I like to get mild curry powder as opposed to hot because, although I love spicy foods, I like to be able to control the amount of heat I put into my recipes, so I prefer to add chilies separately. Tamarind paste comes from the fruit of a sticky and sour fruit (tamarinds) and can be found in Asian or Indian markets or in large grocery stores. It is delightful to cook with and very unique in flavor!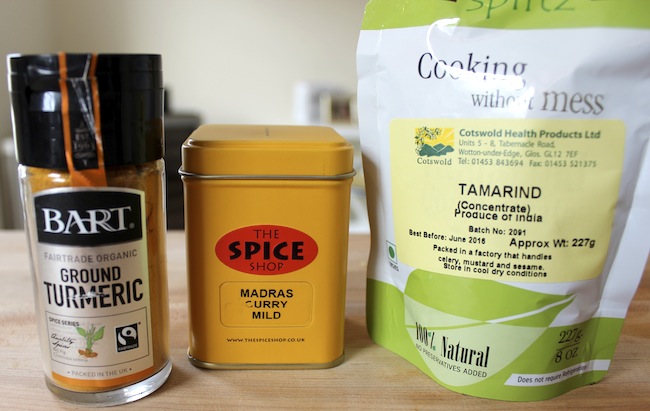 Directions
Place lentils, turmeric, tamarind paste, 500 ml (2 cups) water and a pinch or 2 of salt in a medium size pot and bring to a boil. Reduce heat and simmer for 15 minutes or until lentils are tender.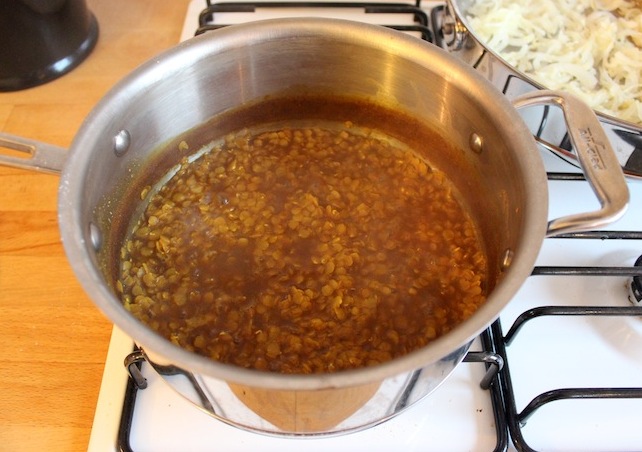 Meanwhile, heat olive oil in a (separate) large skillet. Sauté onions, garlic and ginger for 5-7 minutes until softened.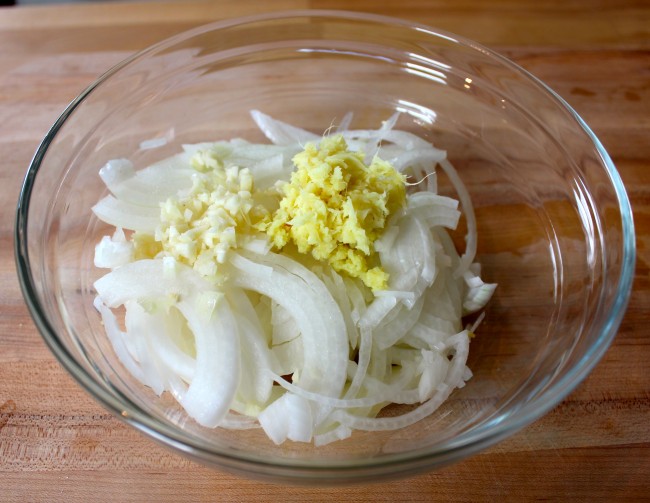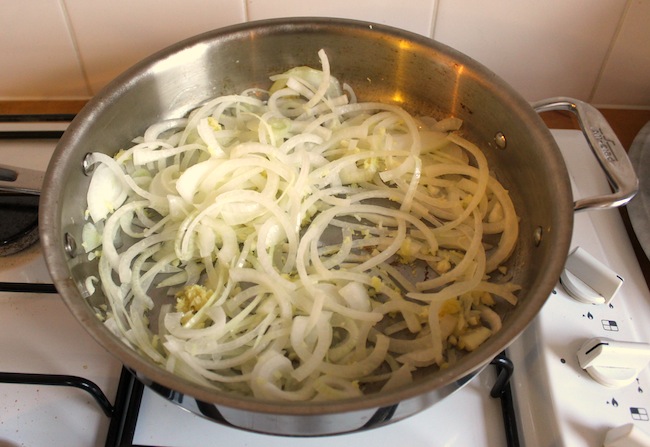 Add curry powder to onion mixture and cook for another 2 minutes until fragrant.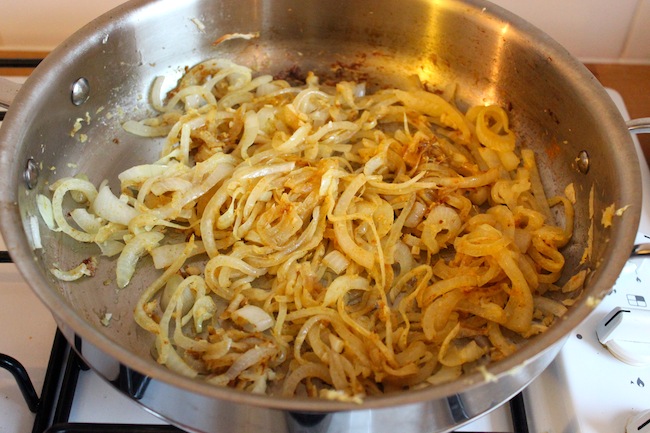 Add lentils to the skillet with the onions and cook over medium heat for an additional 10 minutes.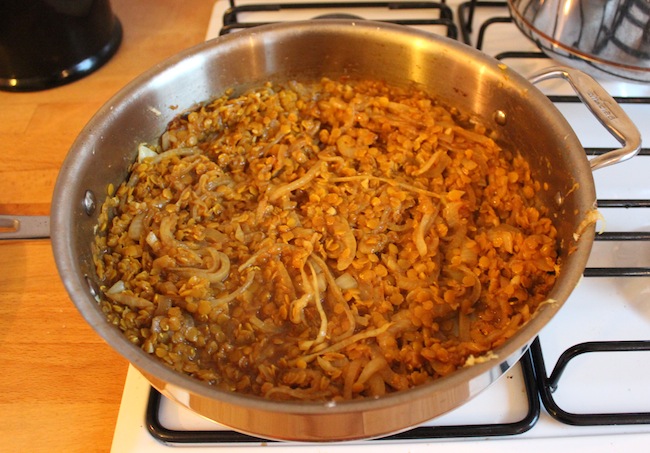 Reserve the lentil and onion mixture while you prepare your eggplant. Grill eggplant slices in batches for about 3 minutes on each side until browned and cooked through. I used an indoor grill pan, but you can certainly grill them on an outdoor grill if you have one!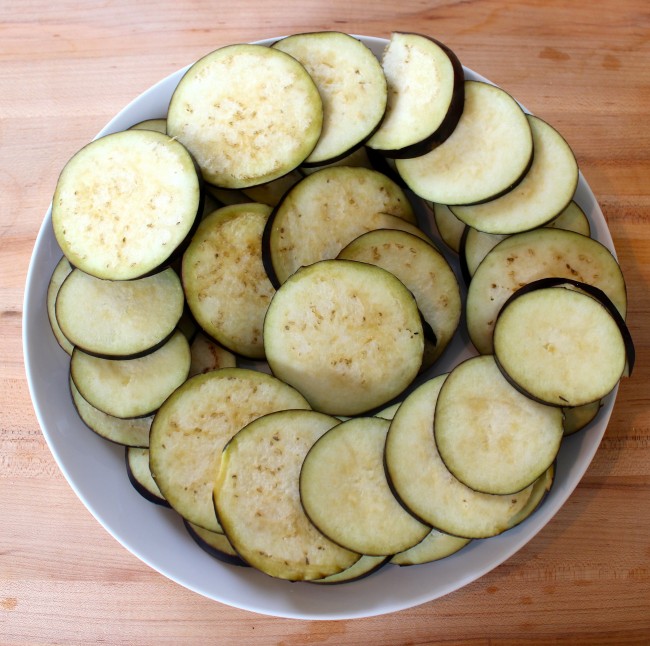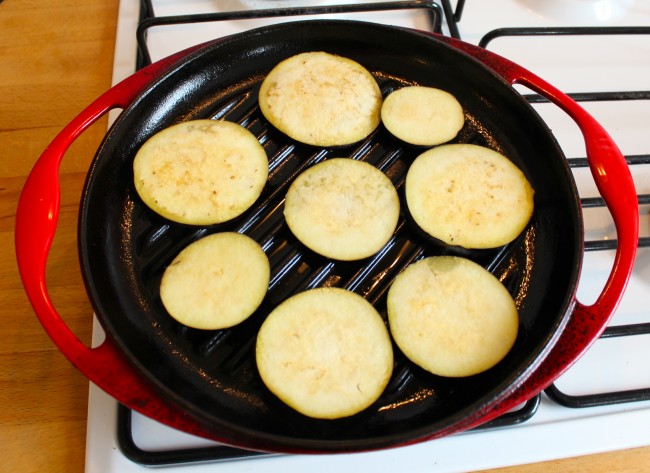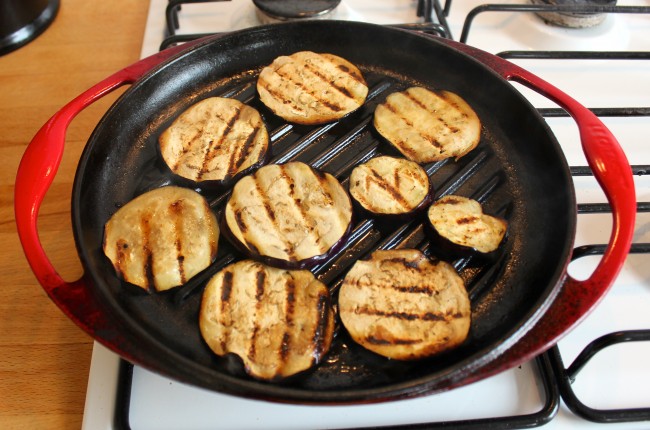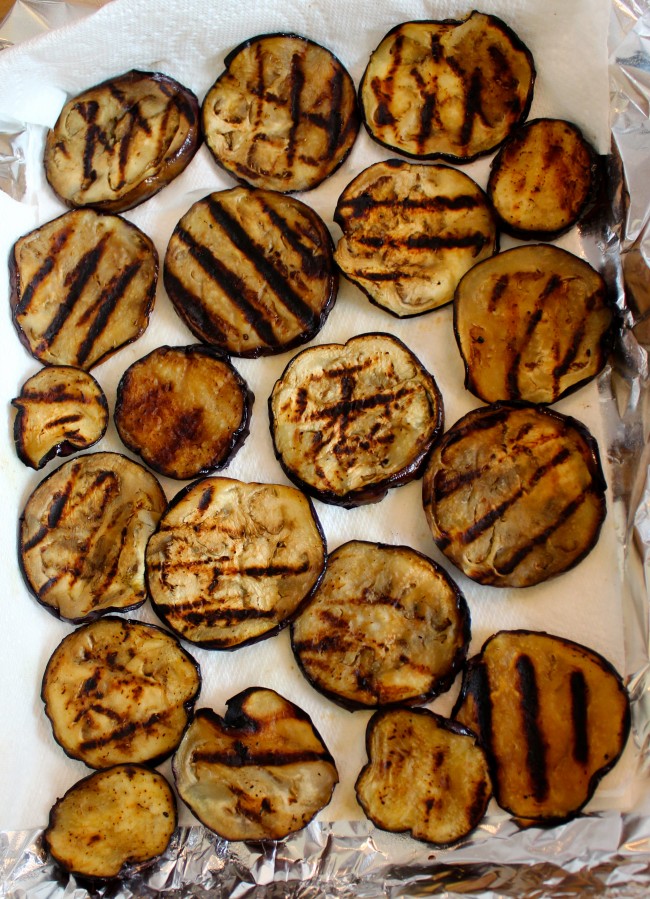 Warm lentils gently in their skillet. Serve lentils with slices of eggplant on top and a few coriander leaves.