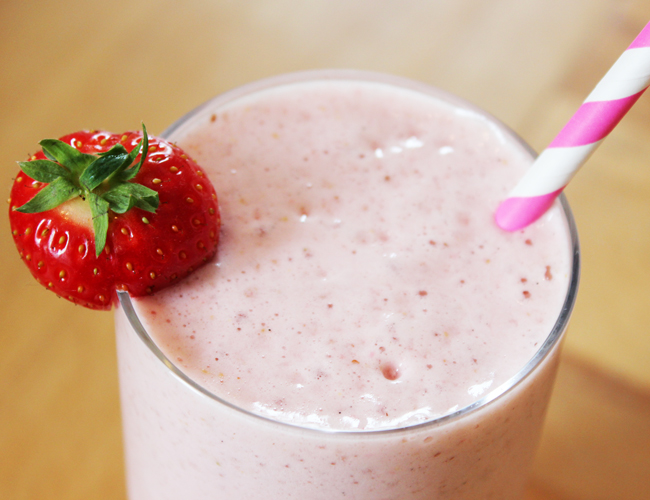 This recipe is so simple that I hesitated to even post it, but the result is SO delicious and healthy I couldn't resist. It's my new go-to 132 calorie healthy snack that satisfies my sweet tooth and packs in 20 grams of protein. All you need is a good quality vanilla whey protein powder, fresh strawberries, flaxseed, almond milk and vanilla. Once everything is blended with ice cubes in the blender, the result is a frothy pink shake jam packed with nutrients and enough protein to keep you full. Also, strawberries are full of antioxidants and just 8 strawberries have more vitamin C than an orange – who knew!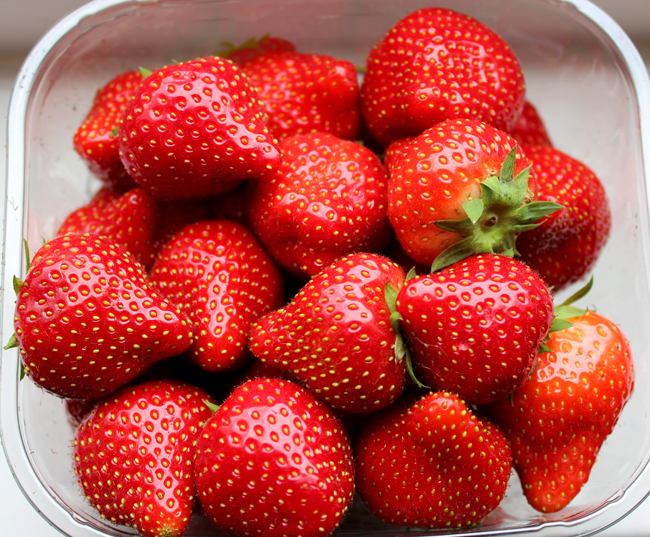 Ingredients
25 grams vanilla whey protein powder (I used The Good Whey Original, Vanilla Flavour)
1/2 cup whole fresh strawberries, stems removed
1/2 teaspoon vanilla extract
1 teaspoon flaxseed
1/2 cup unsweetened original almond milk
4 large ice cubes (or 5-6 small)
Directions
Place all ingredients into a blender and blend well for a few minutes on high speed until all of the ice is crushed and the shake is frothy. If it's not sweet enough, add a little bit of your favorite low cal sweetener.
Nutrition Facts
Calories: 132
Fat: 3g
Protein: 20g
Carbohydrates: 6g