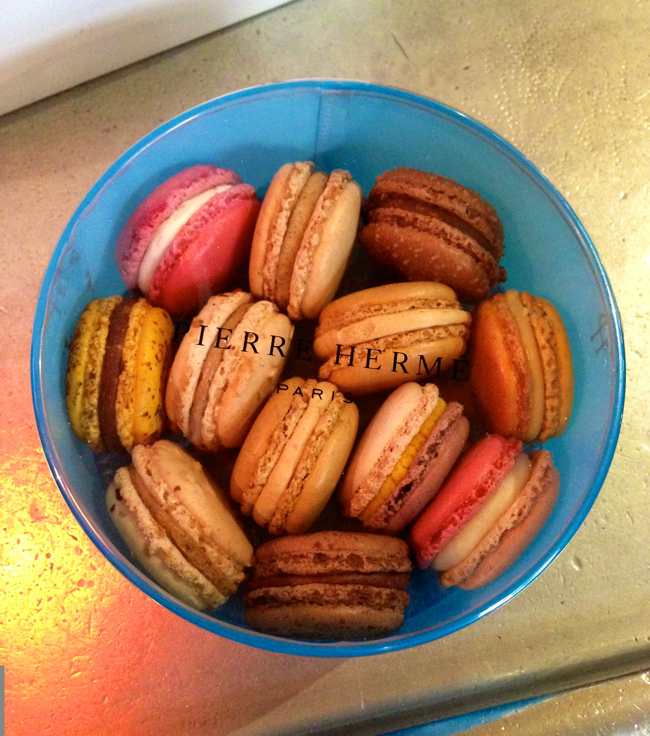 During my visit to Paris last weekend, I was delighted to finally check out the famed pâtisserie Pierre Hermé on rue Bonaparte in the sixth arrondissement. Pierre Hermé is an acclaimed French pastry chef who Vogue dubbed, "The Picasso of Pastry," and upon entering his boutique it is not hard to see why. Rows upon rows of meticulously crafted brioche, millefeuille, ganache and truffles sat next to hundreds of brightly coloured, shimmering macarons. He has several boutiques, including a couple in London and Tokyo, however, the one I visited in Saint-Germain des Prés is his first boutique, opened in 2002, and perhaps his most special.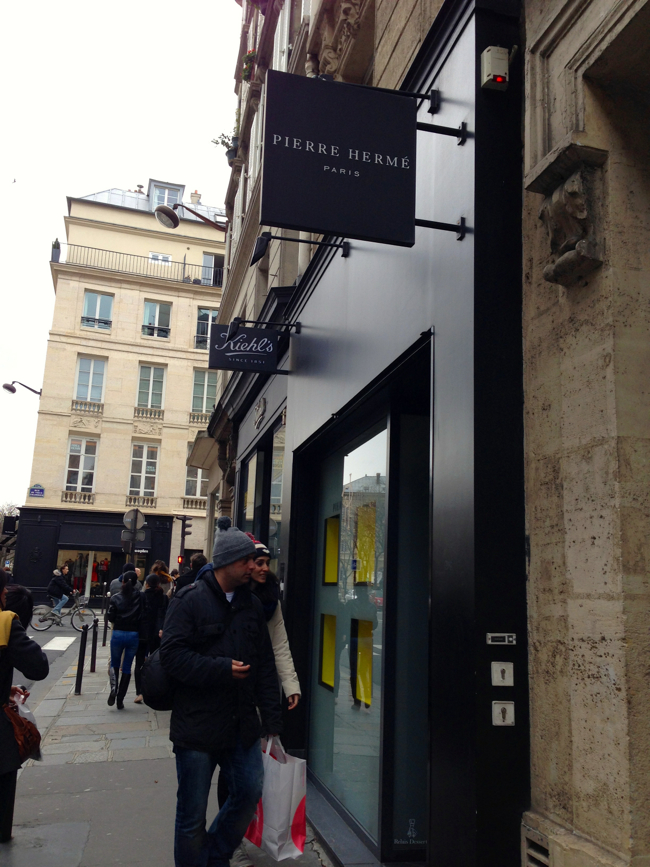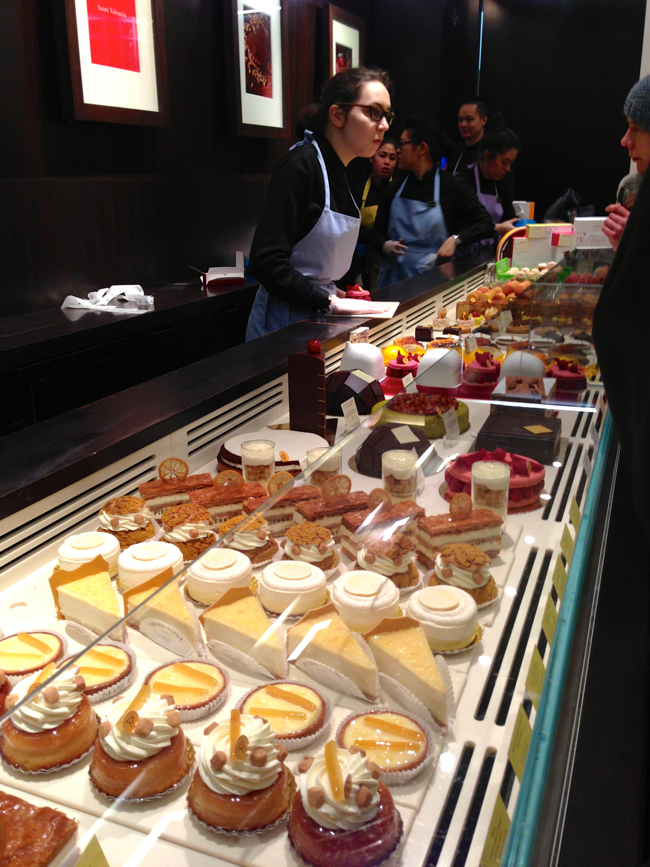 It's a tiny boutique, with a line out the door I must add, but it certainly is a feast for the eyes. Since Pierre is undoubtedly best known for his uniquely flavoured macarons, I decided to order a box of 12, with each variety individually chosen by myself. The majority of the macaron flavours are seasonal and based on collections, similar to a fashion line. What sets his macarons apart from the rest is the high quality of ingredients and the unusual and exotic flavour combinations that mix both savoury and sweet tastes.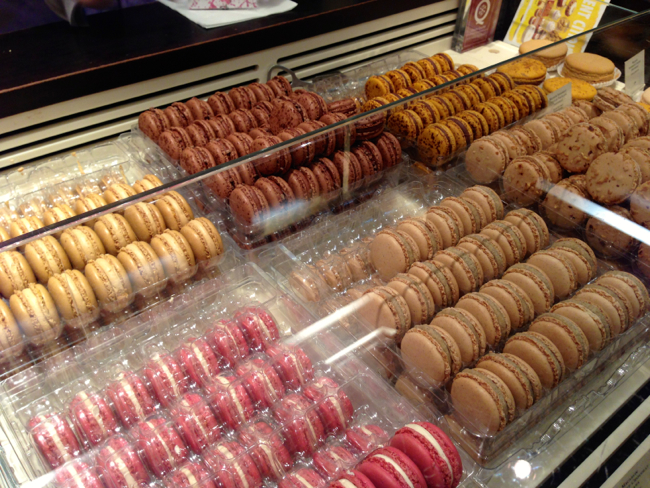 My "assortiment" consisted of, firstly, Infiniment Chocolat Pérou, a macaron made with pure origin Peruvian Dark Chocolate from the Village of Asprobo in Morropón Province. This was deliciously chocolately and indulgent. The meringue was light and airy, and inside was an almost ganache-like filling. My husband thought the filling was too rich and dense, however, being the chocolate-lover that I am, I enjoyed the extra decadence of it and live by the principle that you simply can never have enough chocolate.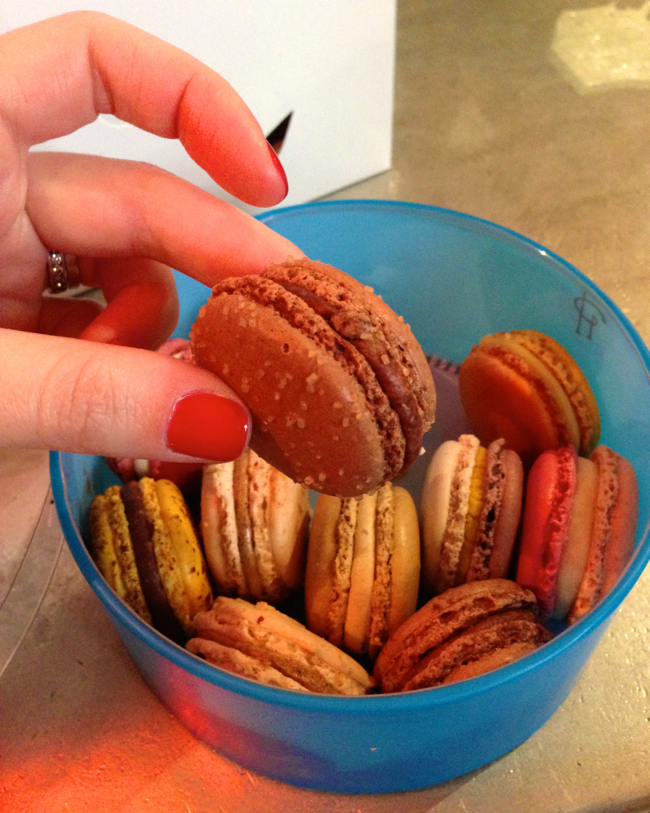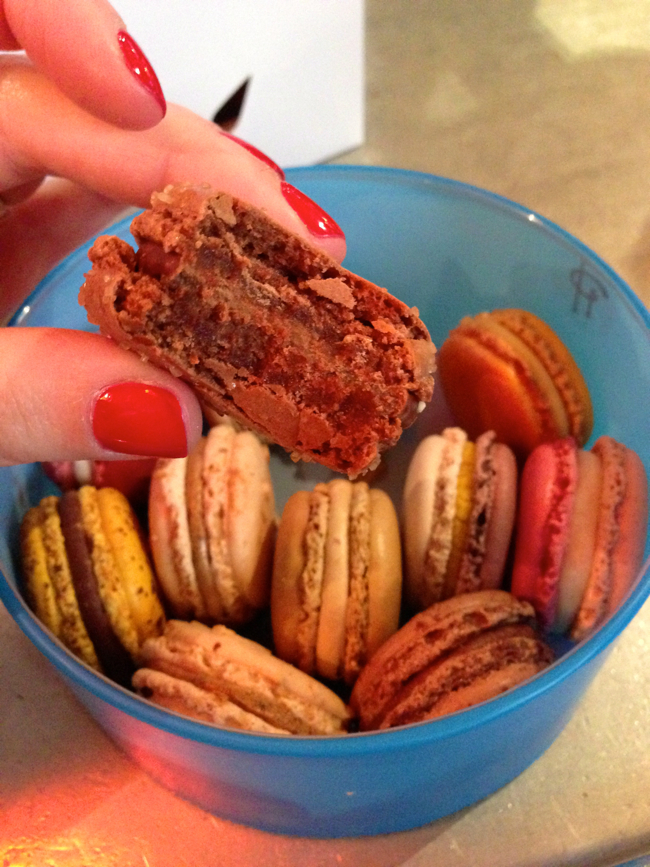 Next up was Infiniment Caramel, a salted-butter caramel macaron. This was one of my favourites. You could really taste the pure buttery flavour and the saltiness was very apparent, yet not overwhelming. This is one refined and classy macaron!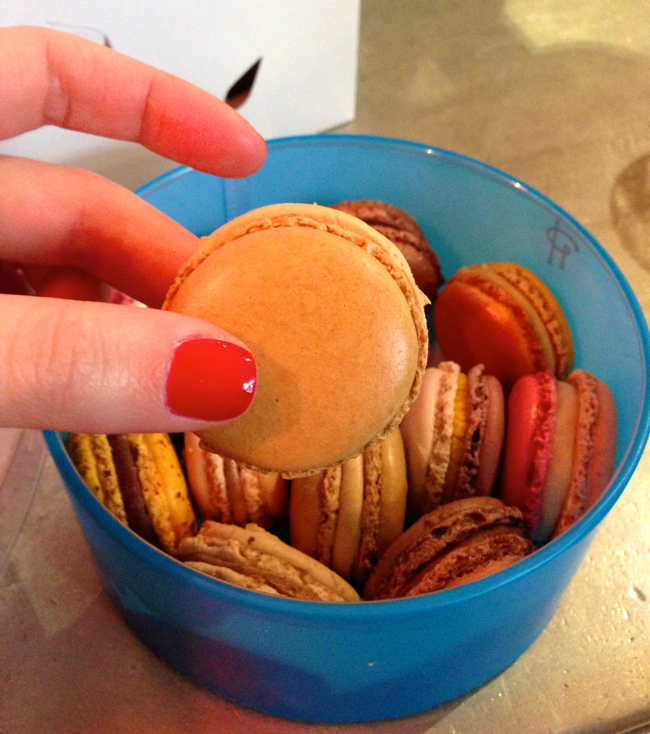 The Céleste macaron consisted of passionfruit, rhubarb and strawberry. I generally don't prefer fruity flavours, however, this was quite good. The filling here was also a bit on the heavy side, which added an overall richness to the macaron. I loved the ombre shimmer finish on this one – it looked like impeccably applied airbrush makeup!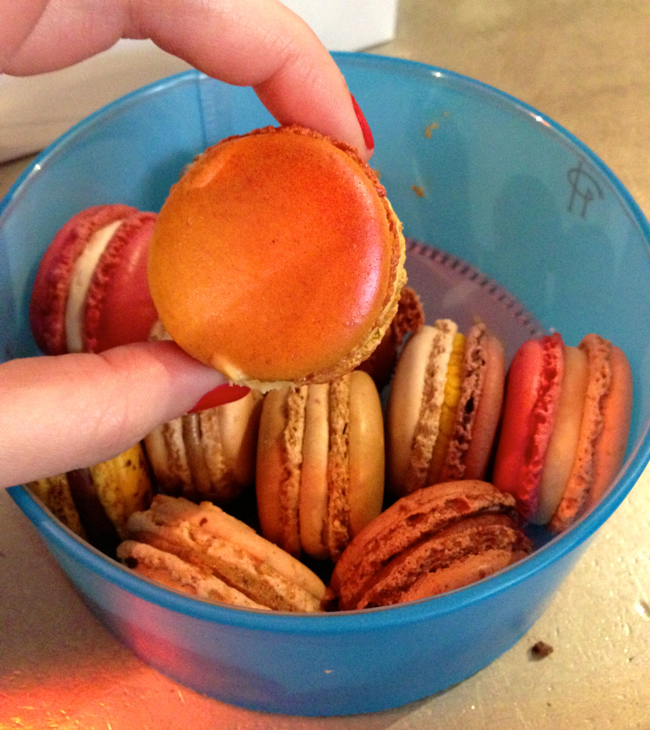 Another one of my personal favourites was Infiniment Praliné Noisette, a Hazulnut Praline macaron. If you love hazelnut, you'll go crazy for this macaron. Nutty and creamy at the same time, with a few delicate praline crisps on top.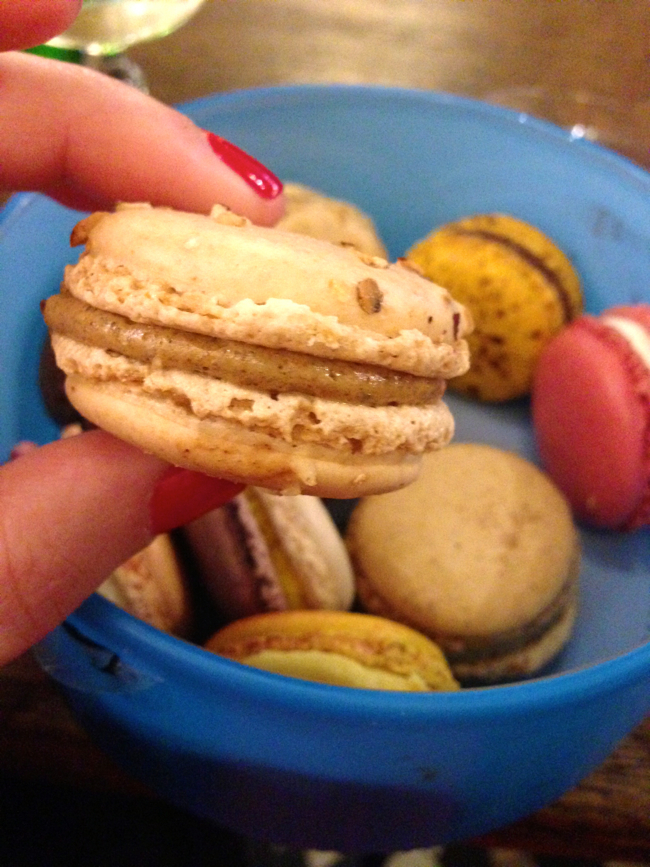 The other flavours I tried (pictured below in the box) were Mogodor (a milk chocolate and passionfruit combination), Infiniment Vanille (with expensive vanillas from Tahiti, Mexico and Madagascar), Infiniment Rose (a pretty pink rose and rose petal flavoured variety), Infiniment Chocolat Madagascar (a second type of chocolate macaron, this one being made with pure origin dark chocolate from Millot Plantation in Madagascar), and lastly, from the 2014 Jardin d'Iris collection, a tasty sweet and savoury smoked tea, saffron, iris, carrot and violet macaron.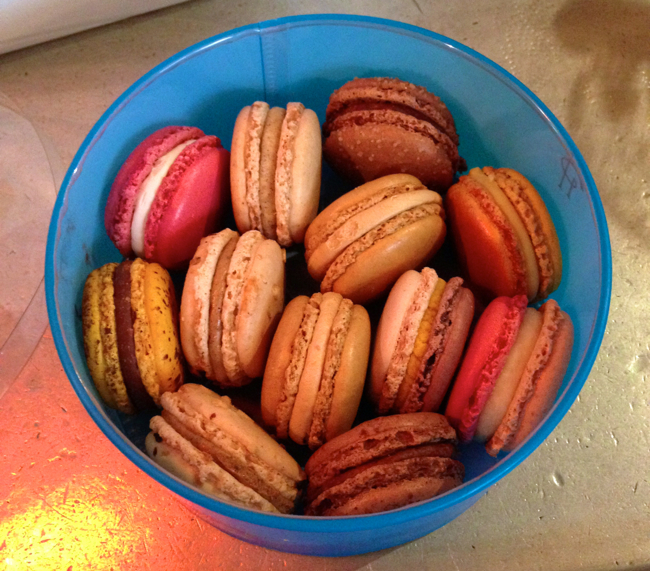 All in all, Pierre Hermé's macarons were a treasure. I do have to admit they have a texture different than most macarons I have tried, but that is not a bad thing. To be more specific, the filling in Pierre's macarons is on the denser side, so if you prefer a very light, whipped cream-like filling, they may not be for you. Perhaps we have gotten too used to mass-markets macarons (sorry, Ladurée), and our tastebuds are fooling us. Either way, Pierre's are delicious and his boutique is well worth a visit to in Paris. They don't come cheap (€26 for a box of 12), but they are a luxe pastry creation and make a delightful, well-presented gift.
72 rue Bonaparte 75006 Paris
Saint-Germain des Prés
Tel : +33 (0)1 43 54 47 77