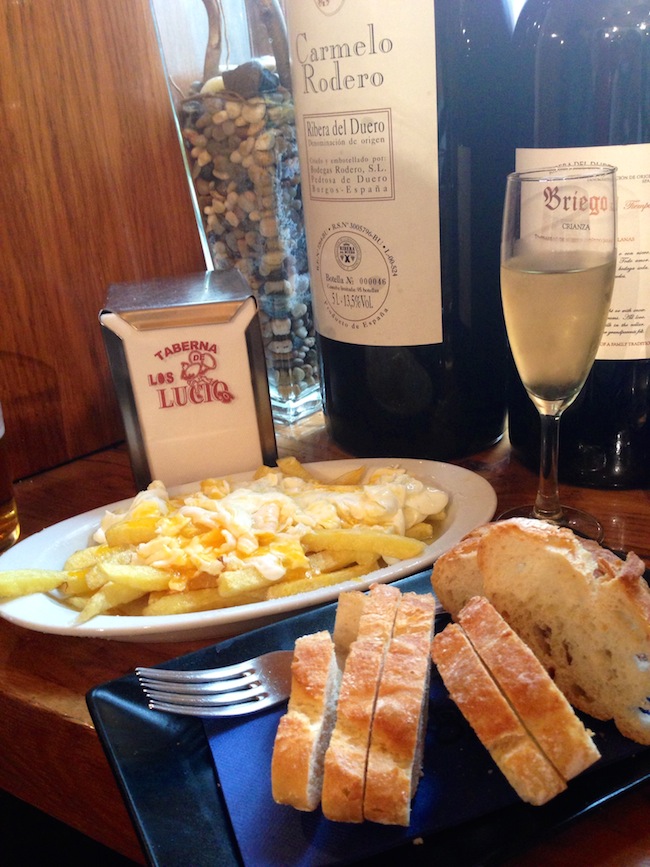 I was in Madrid over the weekend and sampled some truly amazing Spanish food. On the day before we left, we checked out La Taberna de Lucio, a tapas bar on Cava Baja known for their to-die-for eggs. Taberna de Lucio is owned by the landmark restaurant Casa Lucio, which is located just across the street.
La Taberna de Lucio's signature dish is Huevos Estrellados and it sure did not disappoint. The dish consisted of three perfectly fried sunny side up eggs smashed over a generous helping of hot, greasy fries, served with a side of freshly-baked baked. You can order it with jamón or chorizo top, but we opted for the original, plain version. It was indulgent, delicious and almost impossible to stop eating. I'll let the pictures speak for themselves…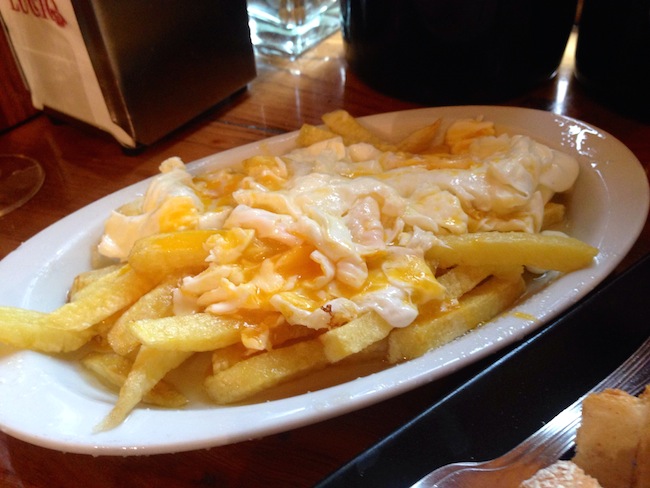 The bar itself is lively and fun, with people coming in and out for tapas plates and glasses of wine. Just about everyone came for the famous egg dish. There are a bunch of other charming bars on the same street, so it makes for a fun afternoon to hit Taberna de Lucio and then a couple others (plus it's open on Sunday, which is rare in Europe). In my opinion, this is an absolute must-visit if you are going to Madrid.
La Taberna de Lucio
Calle Cava Baja 30
Madrid, Spain
www.casalucio.es