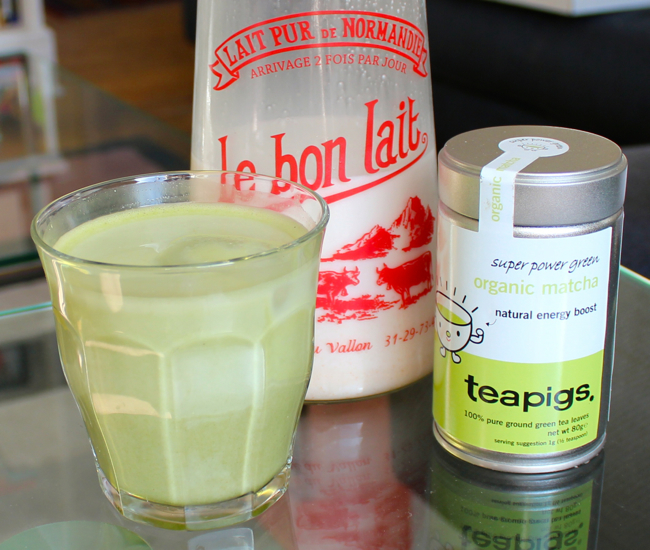 My latest health obsession is matcha green tea and my favourite way to enjoy it is in the form of a refreshing iced latte. Matcha is a super concentrated form of green tea that is ground into a powder from the actual tea leaves, which are traditionally thrown out in regular old green tea out once steeped. Matcha is the only form of tea where you actually ingest the whole leaf, which is where all of the vitamins and minerals are. The result is a bright green, fine powder that is supercharged with antioxidants (137 times that of green tea!) that contains anti-aging, energy-boosting and metabolism-enhancing properties.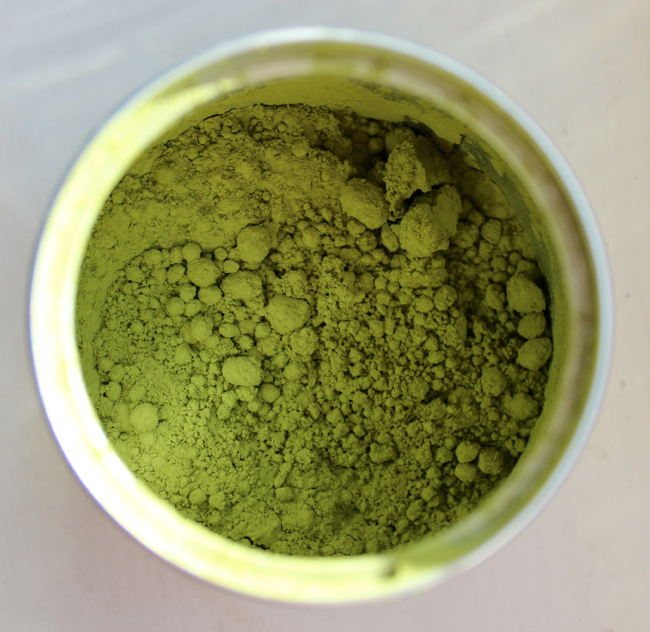 Matcha has been enjoyed in Japan for centuries and is an important part of many traditional tea ceremonies. Buying a high-quality matcha is very important since cheaper varieties are not as fresh and thus do not contain the same health benefits. I personally love the strong (almost grassy) taste of matcha, but if you are hesitant about drinking it, I suggest you try my Iced Matcha Latte which is delightful on every level (even the husband is a fan!). I used almond milk to make it a latte and added some coconut sugar to sweeten it and vanilla to flavour it. It's not quite summer in London yet, but I've already switched over to iced beverages thanks to my matcha lattes and I think you will too once you give this a try! Enjoy! x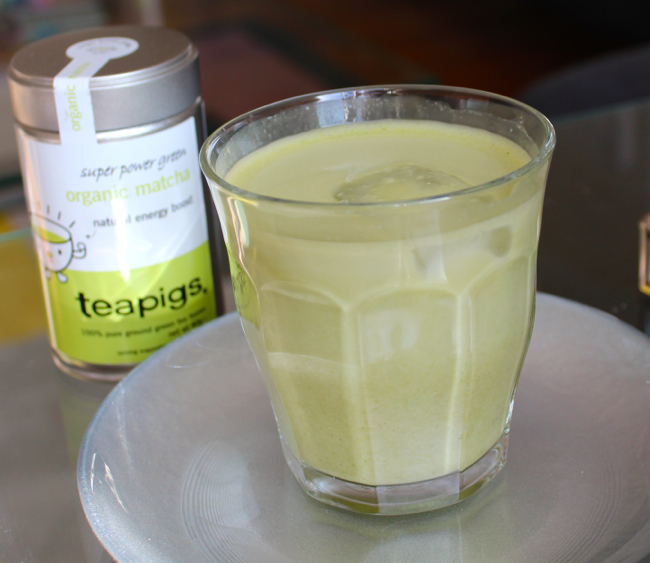 Iced Matcha Latte
Ingredients
1 teaspoon high-quality matcha, I love Teapigs
1 1/2 teaspoons coconut sugar, or other preferred sweetener, to taste
1/2 teaspoon real vanilla extract
2-3 ice cubes
1 cup of unsweetened almond milk (I used homemade, but store-bought works fine too!)
Directions
First, blend matcha with about 3 tablespoons of almost boiling water using a regular or electric whisk until completely blended. The reason I do this is because matcha powder needs to be dissolved in hot water, otherwise, it would be all clumps!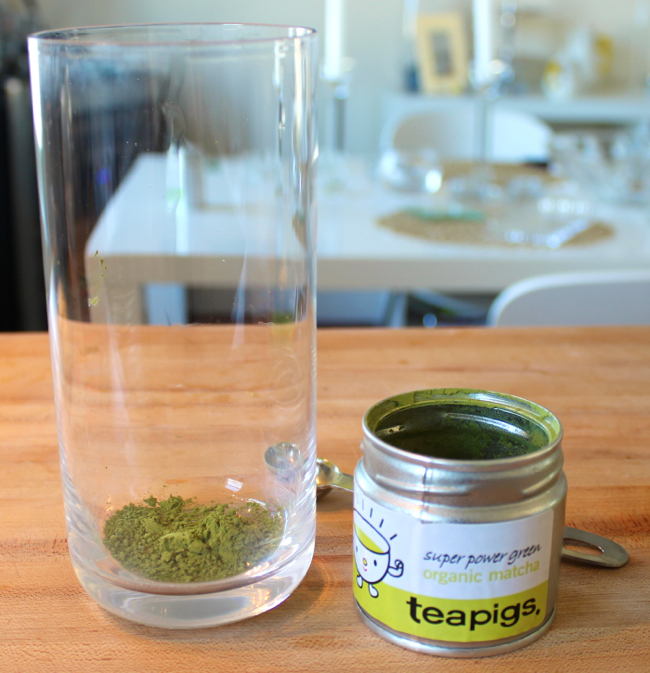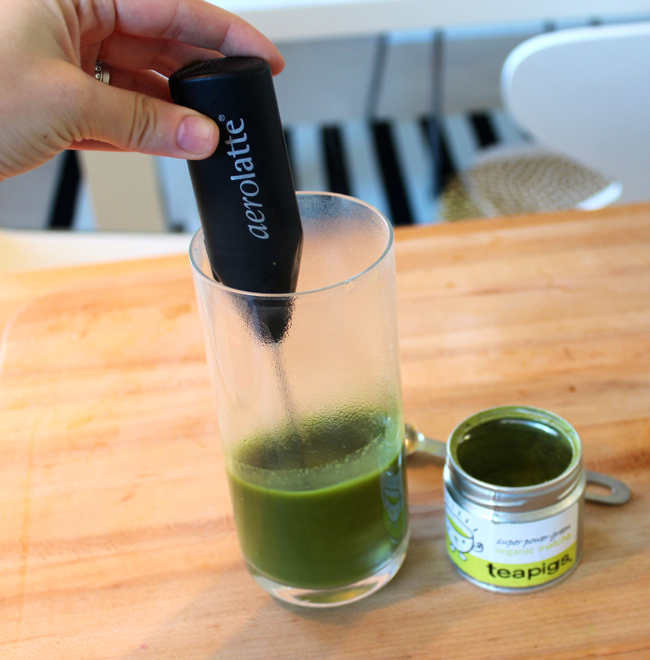 Let cool a few minutes (or more if you have time).
Add coconut sugar and vanilla and whisk to combine.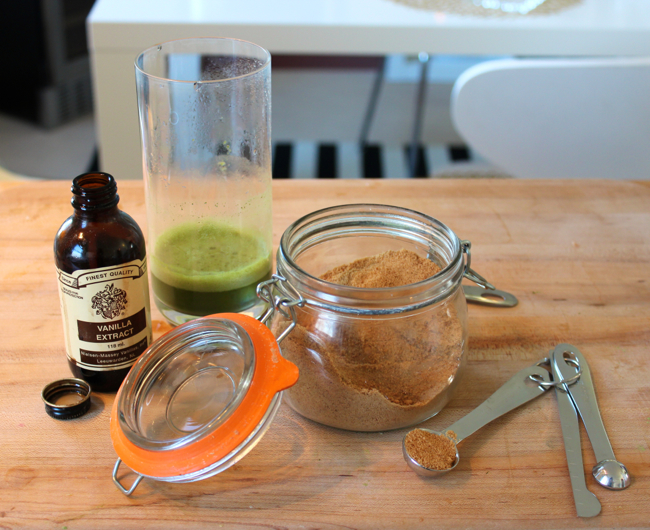 Add ice cubes and pour in almond milk.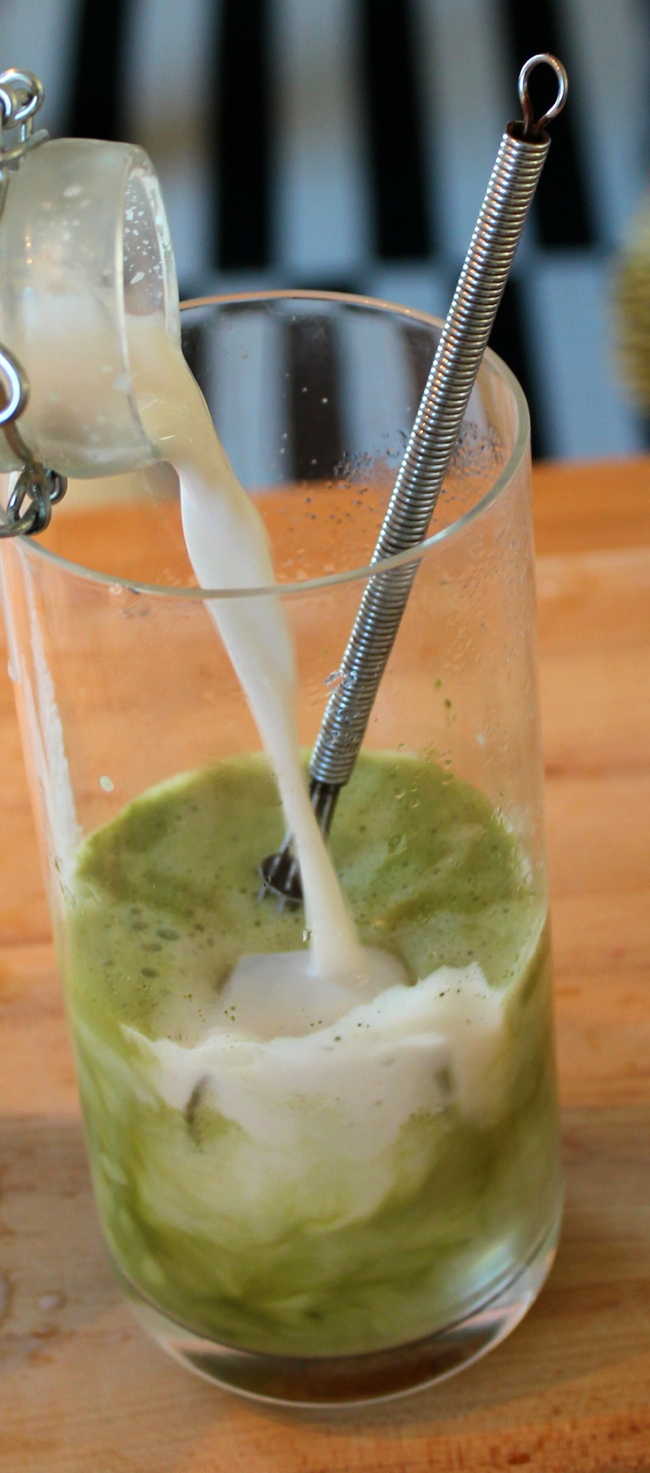 Serve immediately and enjoy!