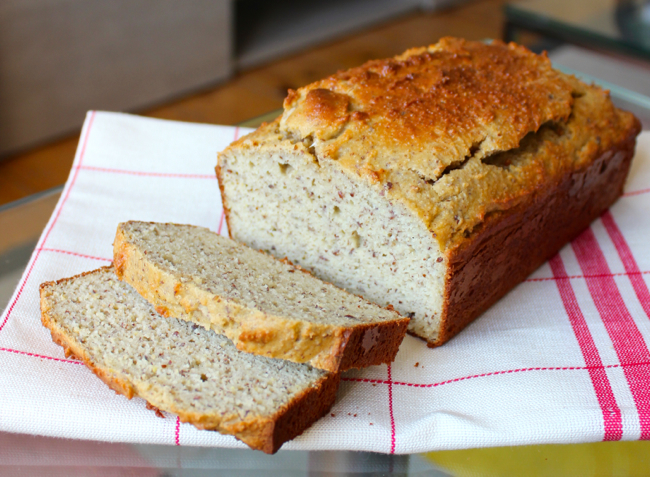 On my quest for healthy, clean recipes, I came across a very popular recipe for "Paleo Bread" from Elana's Pantry, a cooking and baking blog specialising in grain-free recipes. With wholesome ingredients like almond flour, coconut flour, flaxmeal and coconut oil, there is no doubt this homemade bread packs a nutritional punch. There is no white or whole wheat flour and no white sugar, making this bread totally gluten free and refined sugar free, and, of course, Paleo-approved. I am always on the look out for healthy alternatives to regular bread, so I decided to give this recipe a try.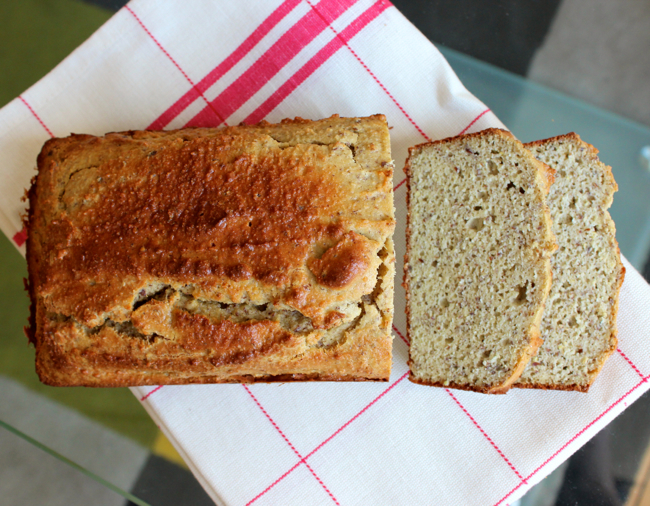 The bread was surprisingly quick to make (I did have all of the ingredients on hand) and totally delicious fresh out of the oven as well as toasted  over the next few days. It is not a sweet bread, but rather a savory, dense, cake-like bread that you can dress up or down any way you like. It's delicious in a light avocado sandwich or, for an afternoon snack, smeared with coconut oil and a little all-fruit jam or manuka honey. I decided to slice and freeze half of the loaf, so I could take out portion-controlled slices as needed for toasting. It worked brilliantly and I can't wait to make my next loaf.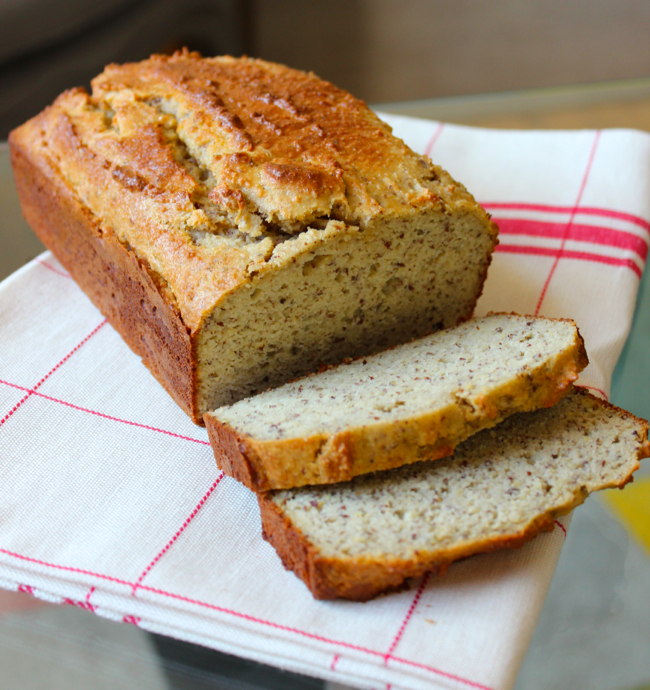 Paleo Bread
Recipe courtesy of Elana's Pantry
Ingredients
2 cups blanched almond flour
2 tablespoons coconut flour
¼ cup flaxmeal
¼ teaspoon celtic sea salt
½ teaspoon baking soda
5 eggs
1 tablespoon coconut oil
1 tablespoon honey
1 tablespoon apple cider vinegar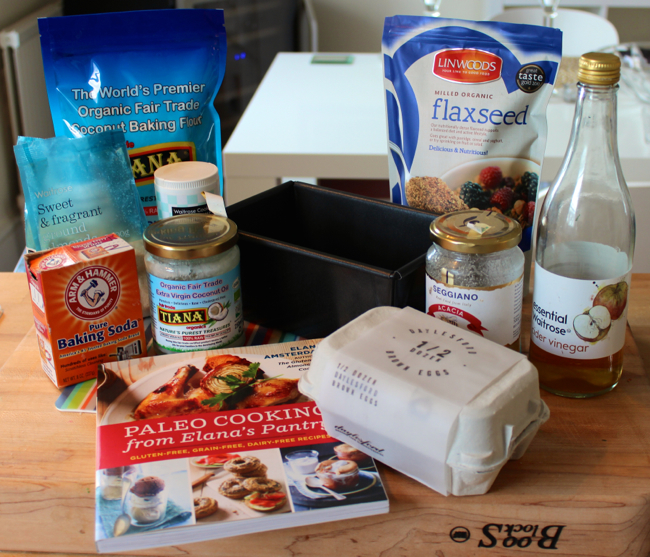 Directions
Place almond flour, coconut flour, flaxmeal, salt and baking soda in a food processor.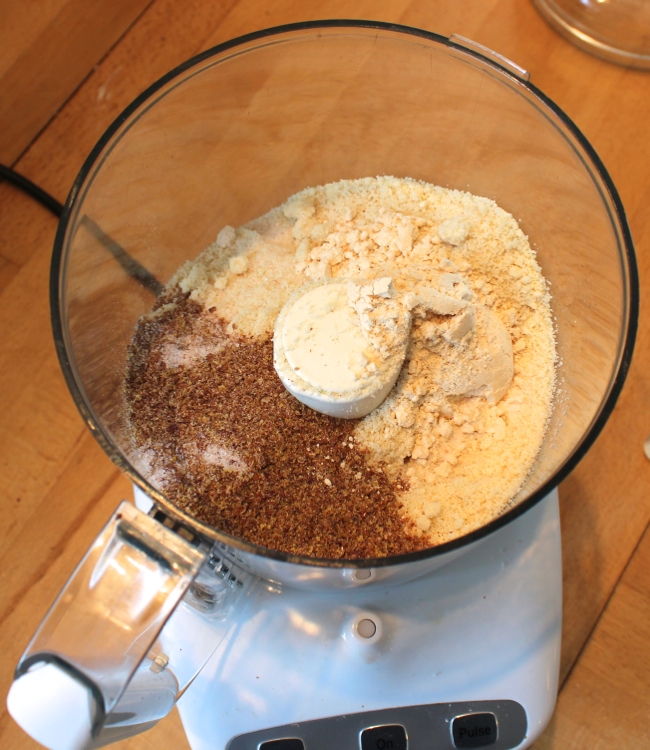 Pulse ingredients together.
Pulse in eggs, oil, honey and vinegar.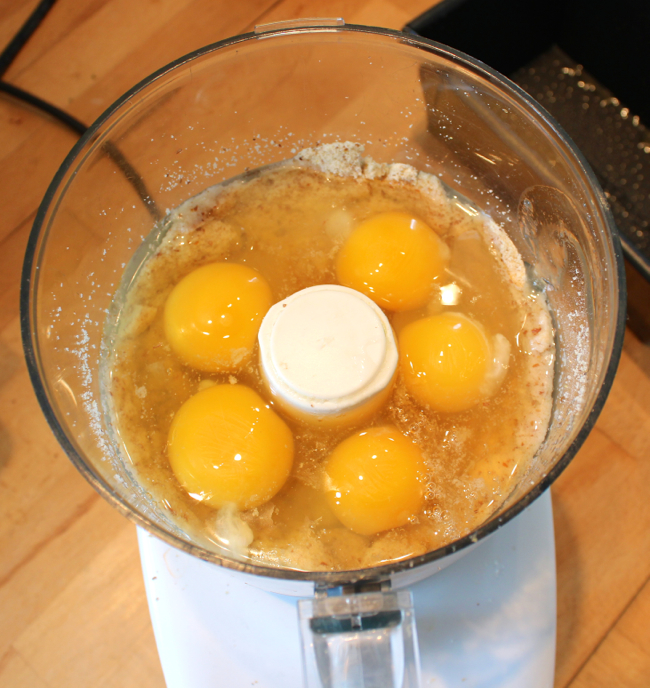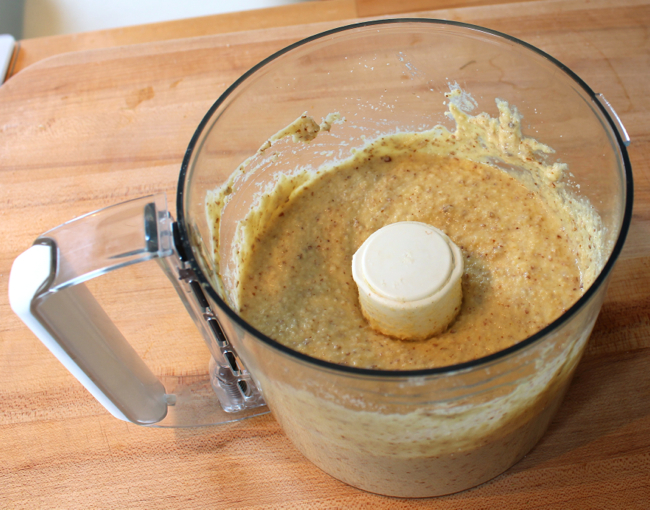 Pour batter into a greased 7.5 x 3.5 loaf pan.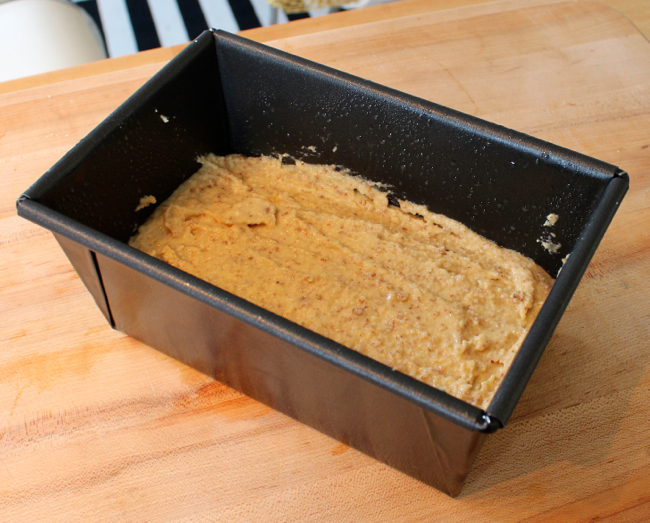 Bake at 350° for 30 minutes.
Cool in the pan for 2 hours.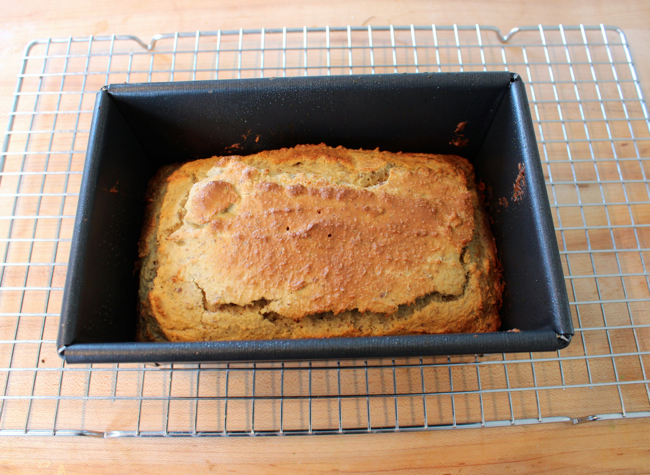 Serve.