I'm always looking for healthy alternatives to my comfort food favorites, so when I came across this recipe for Mushroom and Stilton Quinoa Risotto from The Art of Eating Well, I had to try it. I've been enjoying several recipes from this book recently and totally adore the clean cooking philosophy of the book's authors, Jasmine and Melissa Hemsley. This recipe uses quinoa as the base for the risotto and does not contain any rice. Using quinoa not only makes it more nutritious and protein-packed, but it also has the added bonus of being easier and quicker to make. I found some beautiful chanterelle and chestnut mushrooms from my local farmer's market that worked perfectly for the dish, in addition to some some strong, high-quality stilton cheese. The cheese added loads of creaminess and flavor, while still keeping the overall dish light and fresh. I can't wait to experiment with other types of quinoa risottos, the possibilities are endless!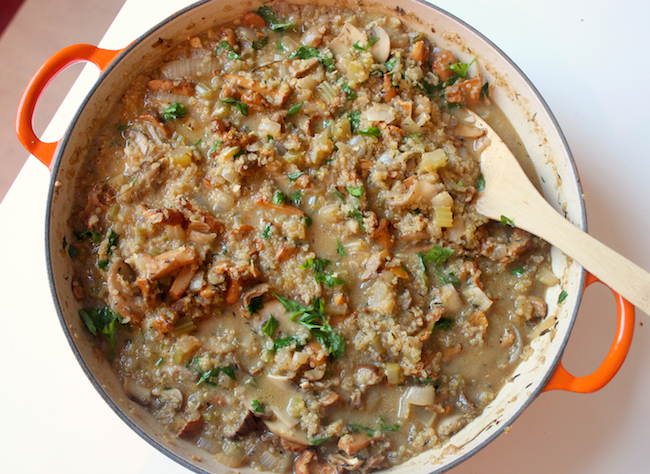 Mushroom and Stilton Quinoa Risotto
Recipe courtesy of The Art of Eating Well by Jasmine and Melissa Hemsley
Ingredients
150 ml hot water
3 tbsp dried porcini mushrooms
1 tbsp ghee (I used Pukka)
2 medium onions, diced
3 celery sticks, diced
4 garlic cloves, peeled and diced
3 tsp fresh thyme leaves
400 grams mushrooms, sliced and stalks chopped (a mix of chanterelles and chestnut works well, but you can get creative)
250 grams white quinoa (activated overnight, see below)
200 ml white wine
700 ml bone broth or vegetable stock
125 grams Stilton (or other blue cheese)
a handful of fresh parsley
grated zest of 1 unwaxed lemon
1 tbsp fresh lemon juice
sea salt and black pepper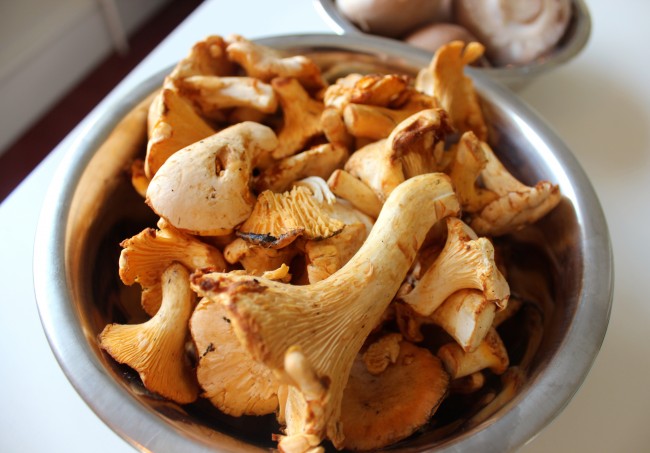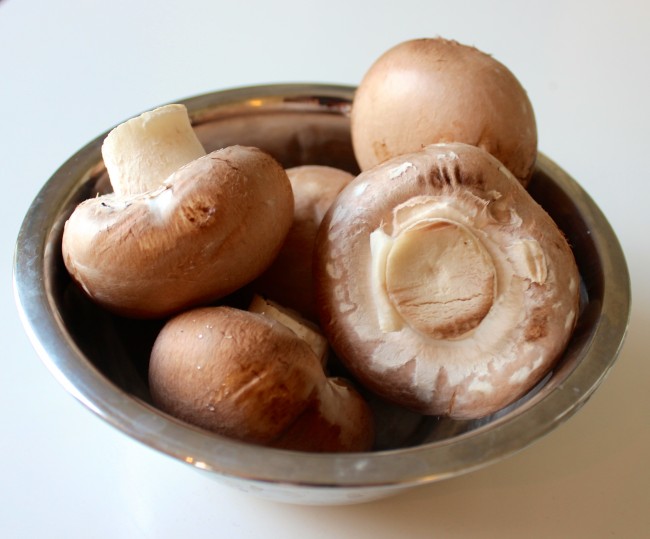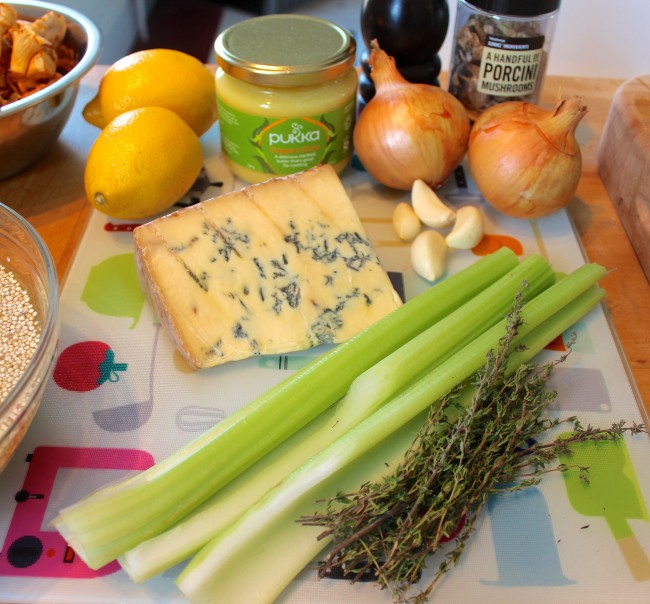 Directions
First, "activate" the quinoa by soaking it in twice its volume of filtered water overnight, or for about 8 hours. This step isn't completely necessary, but it's highly recommended to improve the digestibility of quinoa and boost its vitamin content. Once finished soaking, rinse and drain the quinoa completely. Reserve.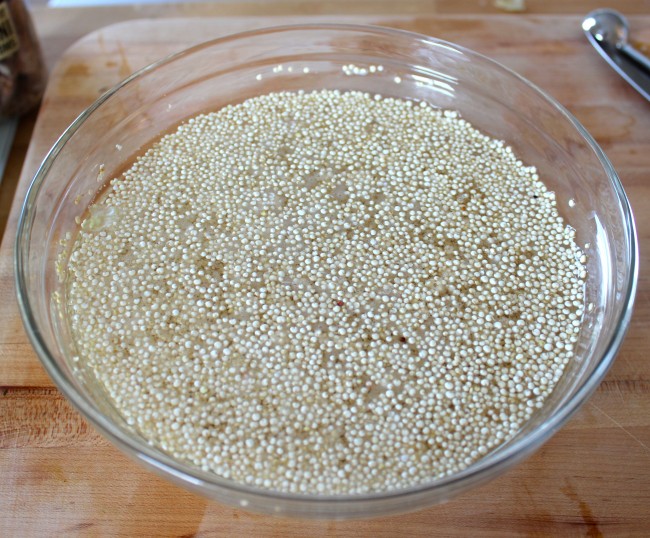 Soak the dried porcini mushrooms in a bowl with 150 ml hot water and let sit for 20 minutes.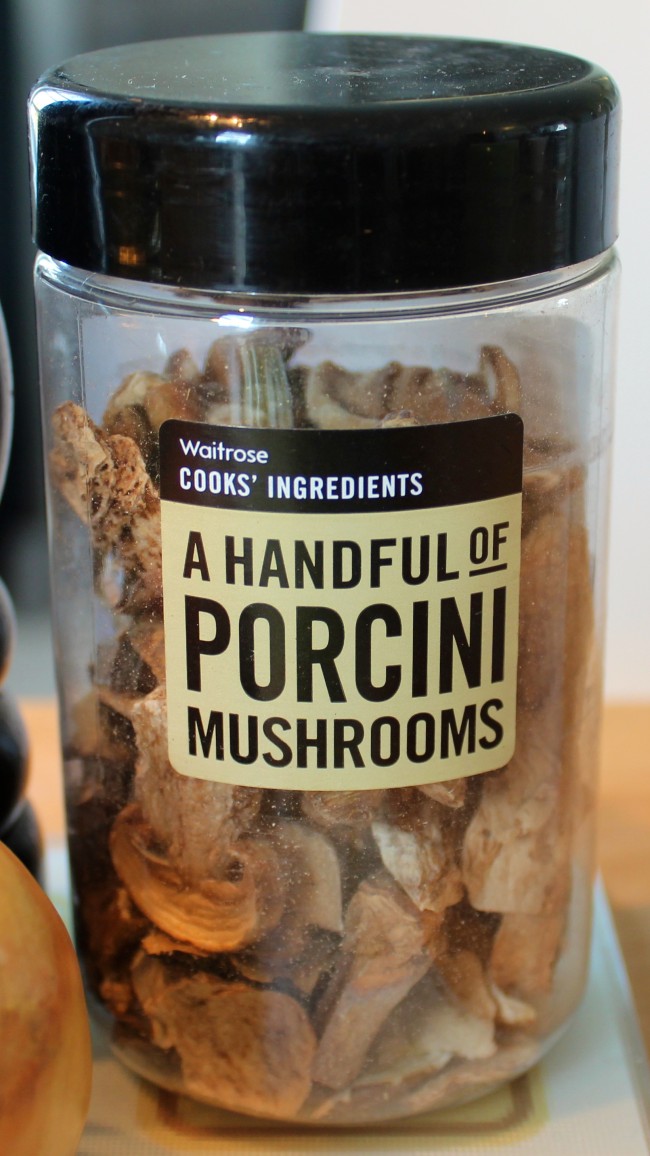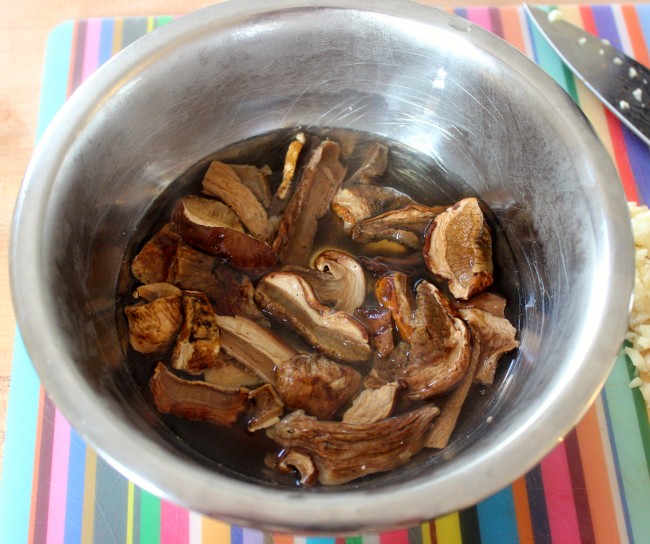 Heat up ghee in a large pan over medium heat and gently fry the onion and celery for about 8 minutes, until softened.
Ghee is a type of clarified butter traditionally used in Indian cooking that is now becoming very popular due to its health benefits. I just recently started using it and really enjoy cooking with it. It has a very high smoke point, so it can be used to cook with very high temperatures.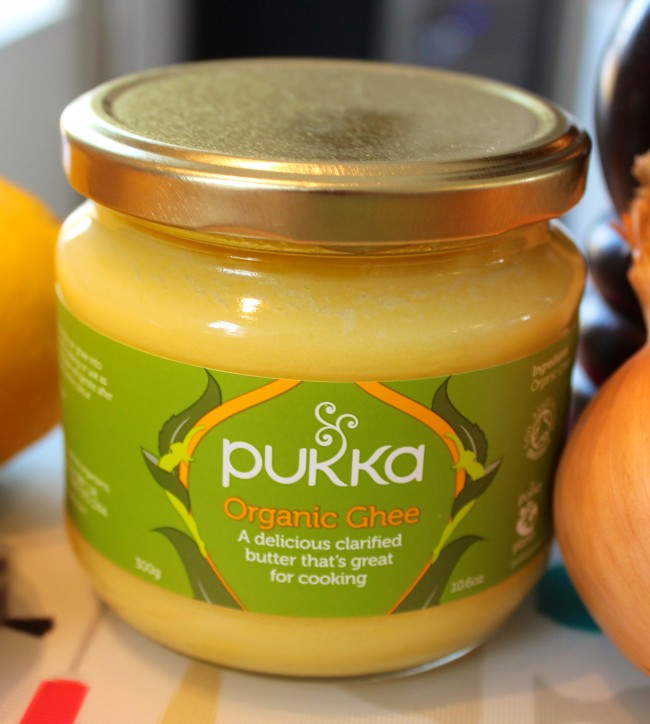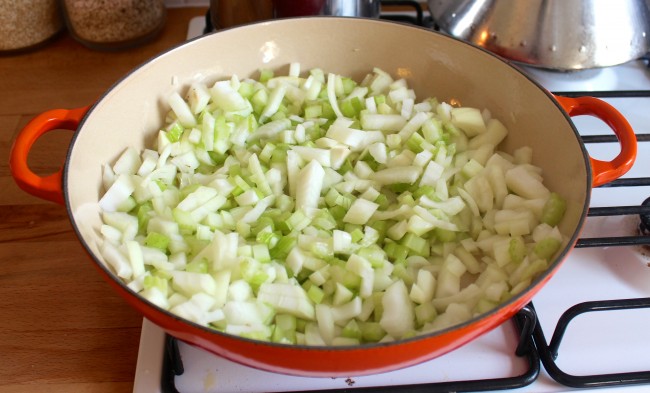 Add the fresh mushrooms (not porcini), thyme, and garlic and cook for another few minutes.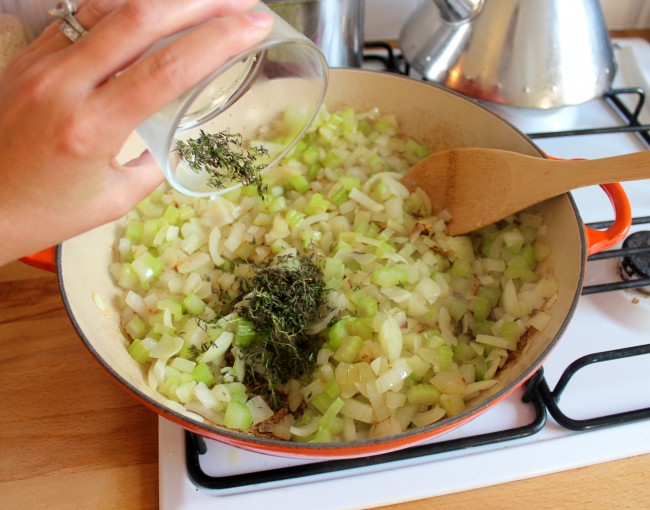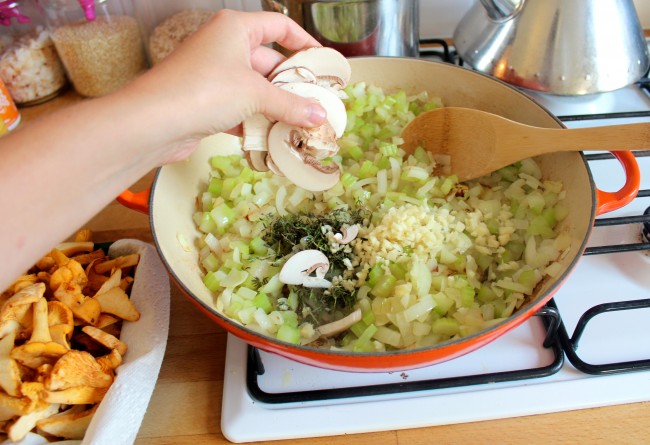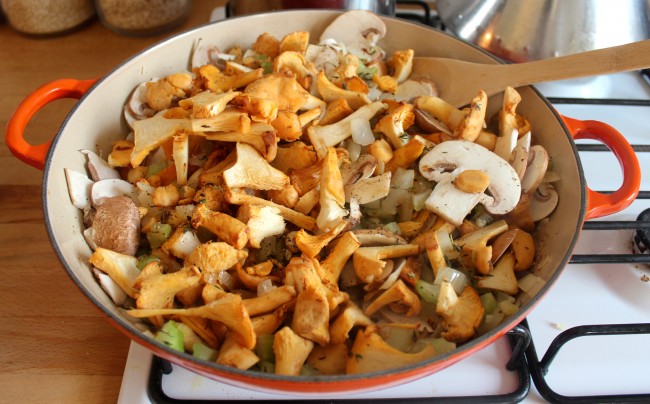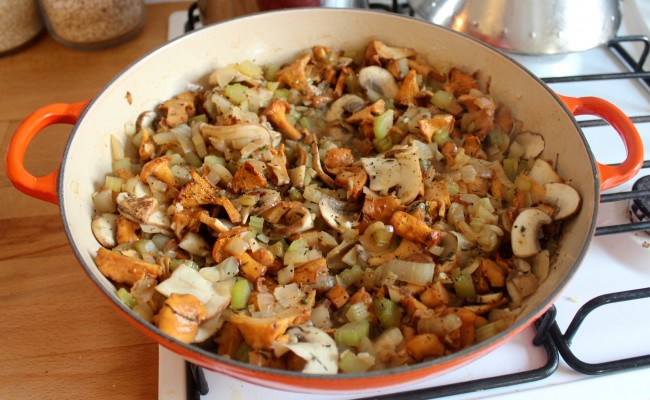 Stir in the drained quinoa and cook for another couple minutes, until the quinoa is almost sticking.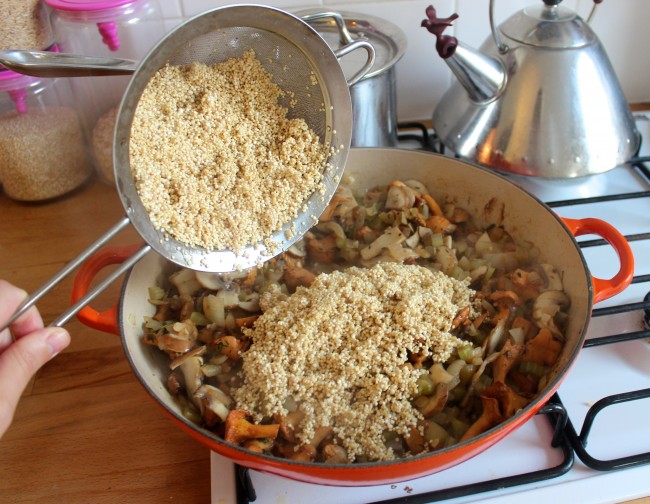 Add the white wine and stir to deglaze all of the bits sticking to the bottom of the pan. The book suggests substituting 1 tablespoon of apple cider vinegar in the event you do not want to use wine. I personally think the wine adds tons of flavour and makes the dish, so please use wine if you can!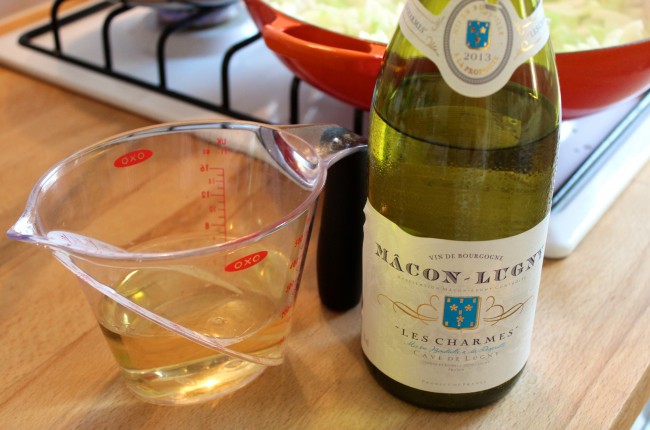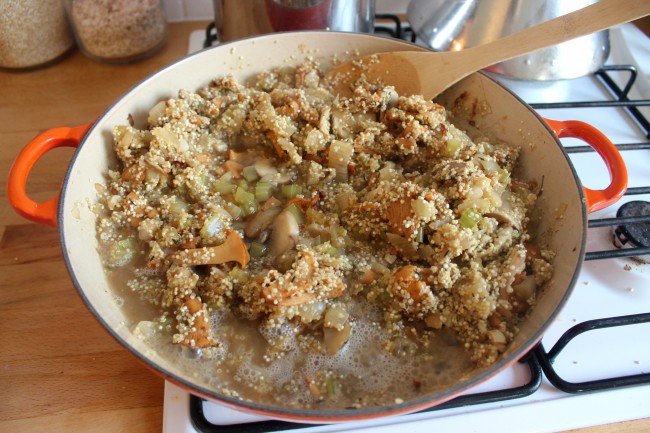 Pour in most of the broth (but not all of it) and turn the heat up. Bring to a boil and then reduce to a medium simmer.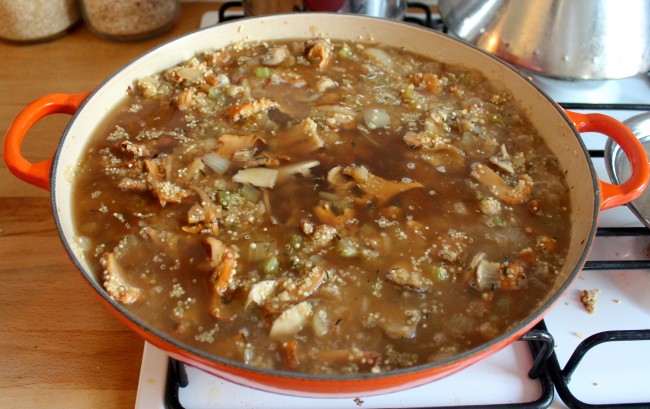 After about 8 minutes of simmering, roughly chop the porcini mushrooms and add them to the pan along with the soaking liquid.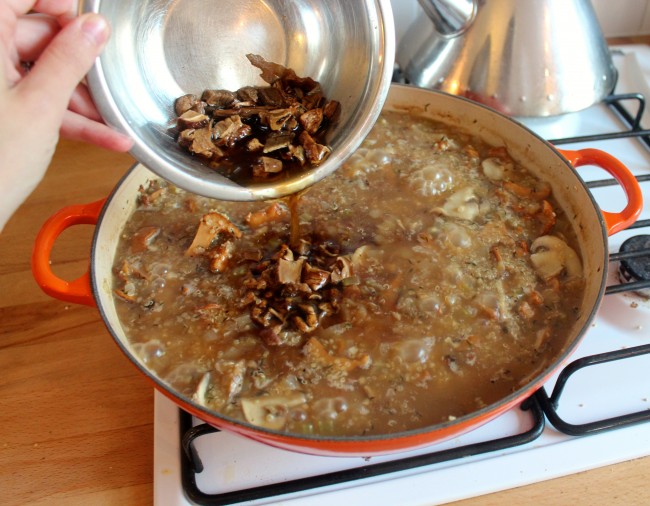 Continue cooking for 5 minutes on a medium simmer. Taste the quinoa and see if it's ready – it should be cooked and tender, but with a nutty texture. Cook for a few more minutes if it needs more time. Also, add more broth if the risotto is getting too dry. It will continue soaking up liquid even after the heat is turned off.
Turn off the heat and add the stilton, lemon rind, lemon juice and parsley. Stir through. Add salt and pepper to taste.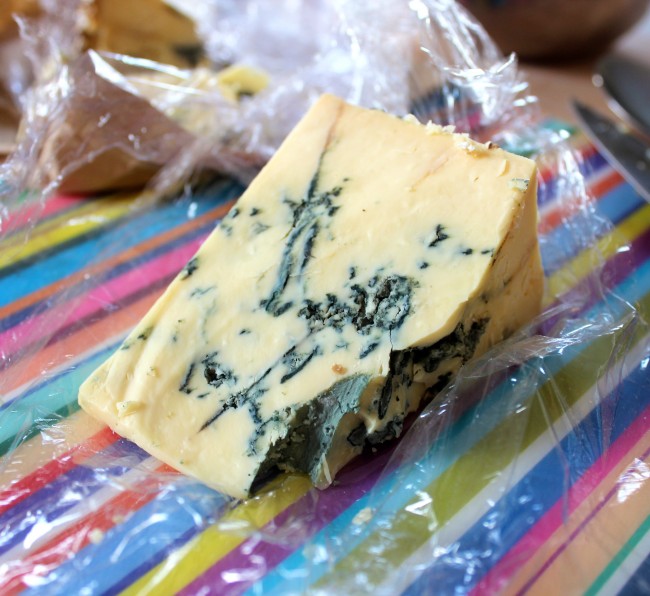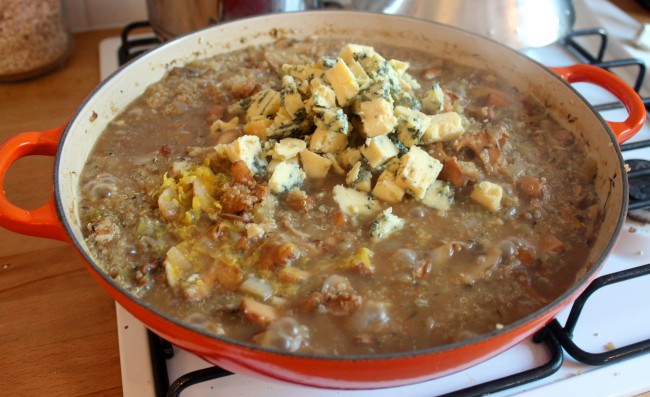 Serve immediately with extra crumbled stilton on top, if you'd like!