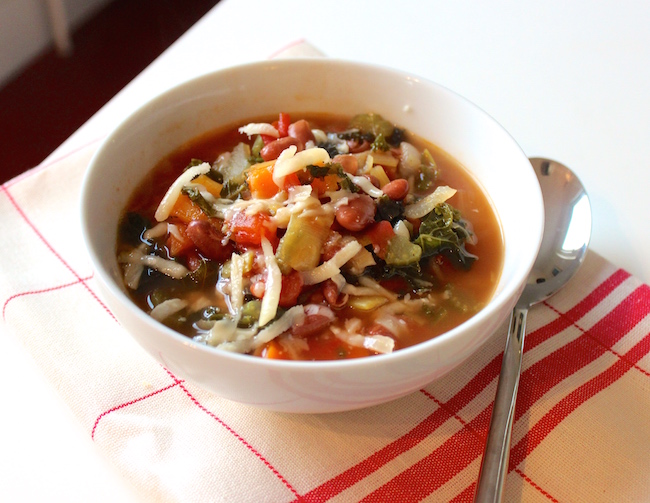 If you may have been overindulging a little bit more than usual lately, a tried and true way to lose a little weight and feel better is to fill up on tasty, nutritious vegetables, and my Skinny Vegetable Soup is the perfect choice. You start with a simple base of onions, leeks, celery and carrots, and then add some tomatoes, chicken or vegetable stock, butternut squash, pinto beans and lots of kale. I used fresh thyme to flavor the soup, but there are many different herbs that would work well (like maybe rosemary or even cilantro!), so feel free to try your favourite. The result is a comforting, hearty and good-for-you soup that doesn't taste "healthy" at all. I topped it with a little grated Parmesan for a salty, cheesy kick. Delicious. Enjoy!!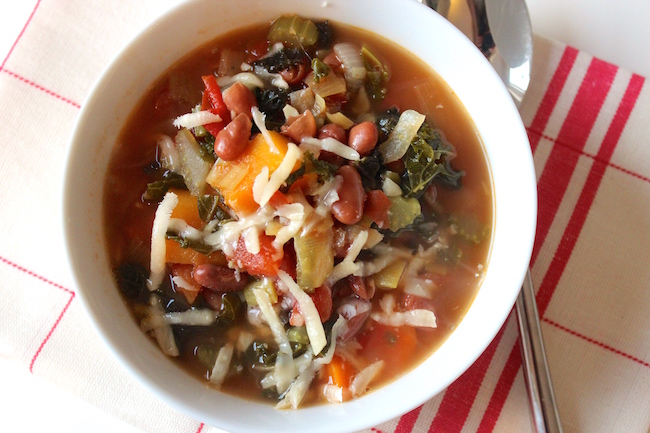 Skinny Vegetable Soup
Ingredients
1 tablespoon olive oil
1 white or yellow onion, diced
2 leeks, sliced
3 medium to large carrots, peeled and sliced
3 celery stalks, sliced
4 cloves garlic, minced
2 teaspoons fresh thyme leaves, chopped
1/4 teaspoon red pepper flakes, optional
1 bay leaf
1 medium butternut squash, peeled, deseeded and cut into chunks
1 can diced tomatoes
7 cups chicken or vegetable stock
2 (15 oz) cans pinto beans, drained
1 large bunch kale, chopped
1 tsp kosher salt
1 tsp freshly ground black pepper
Freshly grated Parmigiano Reggiano, optional, for serving
Directions
Heat up olive oil in a large stockpot over medium heat.
Add onions and leeks and sauté for 4 minutes until softened, but not browned.
Add carrots and celery and cook for an additional 5 minutes.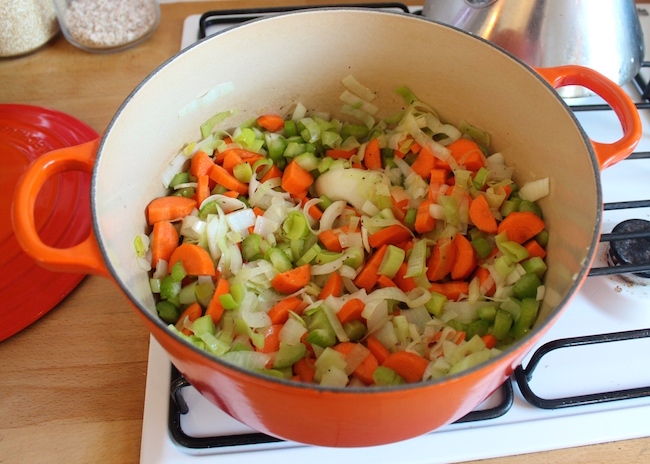 Add garlic, thyme, red pepper seeds (if using) and bay leaf and cook for 1 minute until fragrant.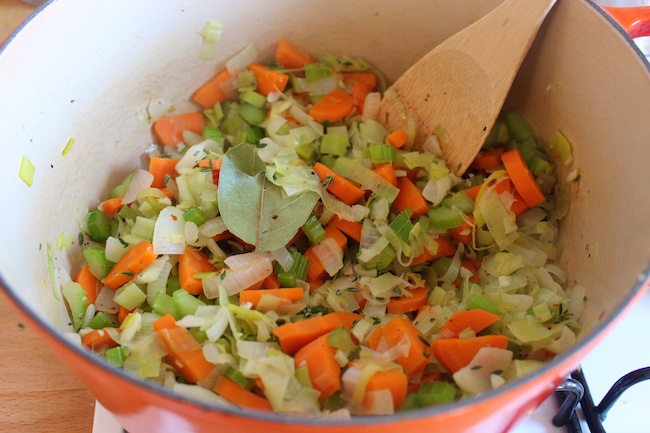 Add butternut squash, diced tomatoes, stock and beans. Bring to a boil and then reduce to a simmer. Simmer on low heat for 30 minutes.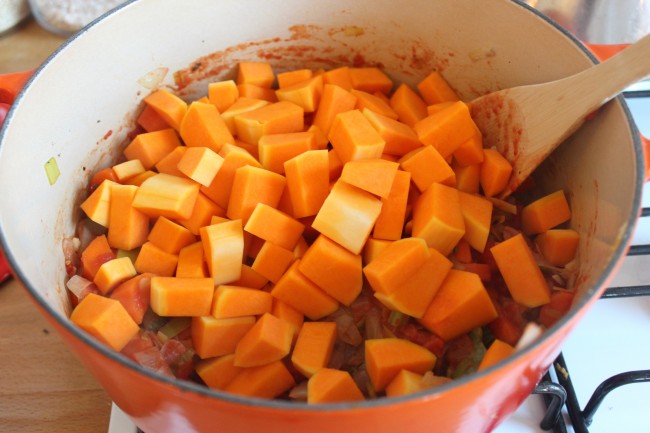 Add kale and simmer for an additional 10-15 minutes or until vegetables are tender. Add more stock or water at any point if getting too dry. Season with salt and pepper to taste.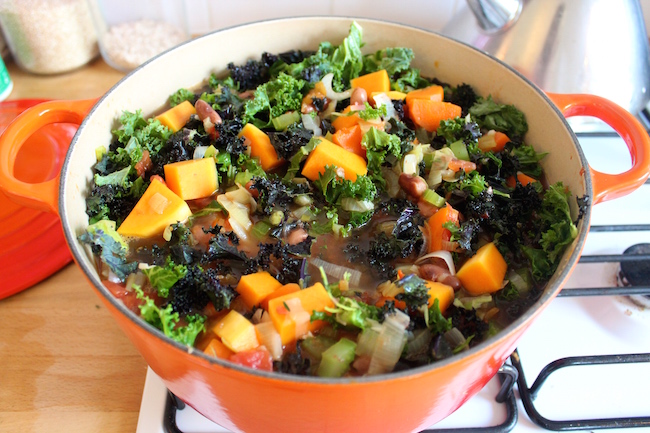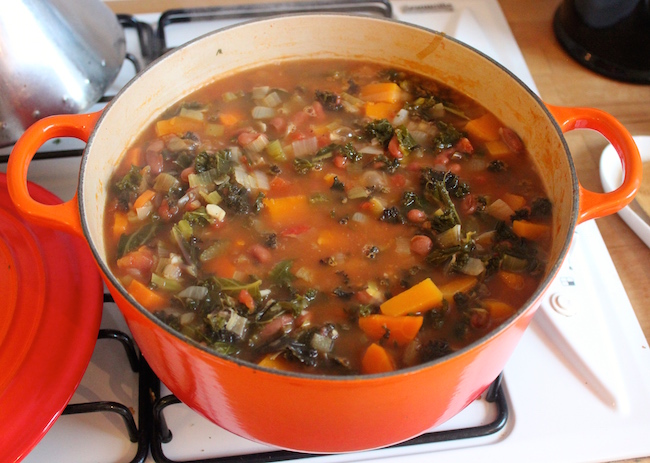 Serve with freshly grated Parmesan, if desired.