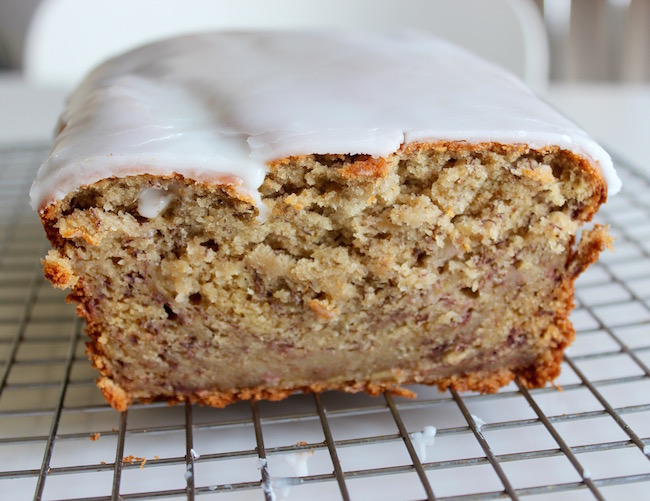 Here is a family recipe for a deliciously moist and scrumptious Banana Bread. It's a true classic that is chock full of bananas unlike many recipes for banana bread which shockingly sometimes contain only one banana! It also contains warm spices such as nutmeg, allspice and cloves that give it a lovely aroma and rich flavor. The finishing touch is a tart lemon glaze that complements the sweetness of the ripe bananas beautifully. Bake this bread to have around the house for breakfast or an afternoon snack. This is the real deal. Enjoy!

Spiced Banana Bread with Lemon Glaze
Ingredients
1 1/2 cups mashed ripe bananas (I used 6 small organic bananas)
1 stick butter, at room temperature
3/4 cup granulated sugar
2 eggs
1 1/2 cups flour
1 teaspoon salt
1 teaspoon baking soda
1/2 teaspoon ground nutmeg
1/4 teaspoon ground allspice
1/4 teaspoon ground cloves
3/4 cup sour cream
1 teaspoon real vanilla extract
Glaze
1 cup confectioner's sugar
1 tablespoon fresh lemon juice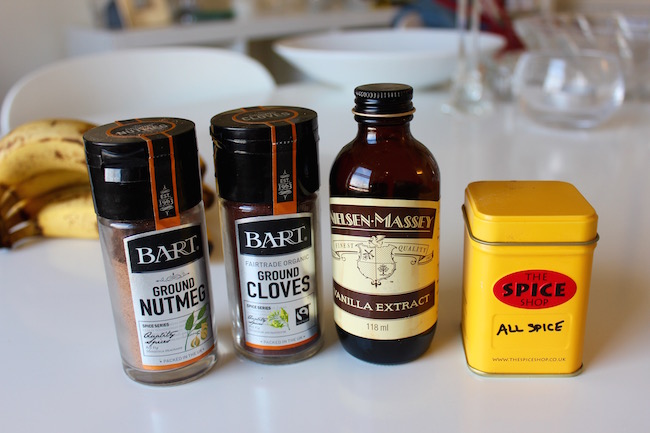 Directions
Preheat oven to 350 degrees F.
First, prepare your loaf pan (I used an 8 1/2″ x 4 1/2″ size) by greasing it and then lining with parchment paper, allowing some paper to hang over the sides so you can use it to easily lift up the loaf once baked. Lightly grease the parchment paper as well.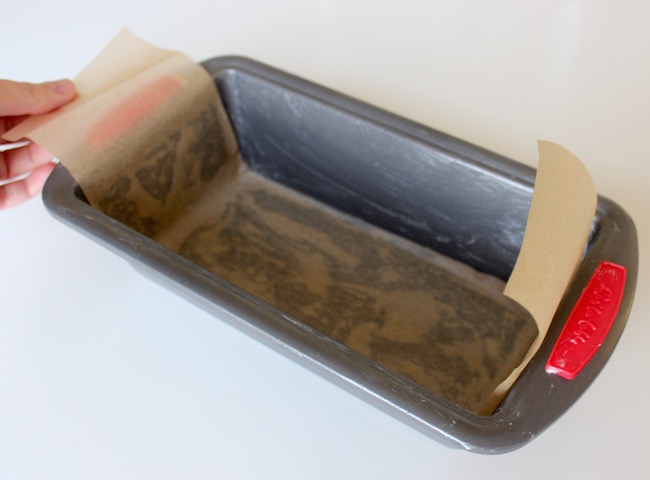 Using an electric mixer, cream butter and sugar until light and fluffy.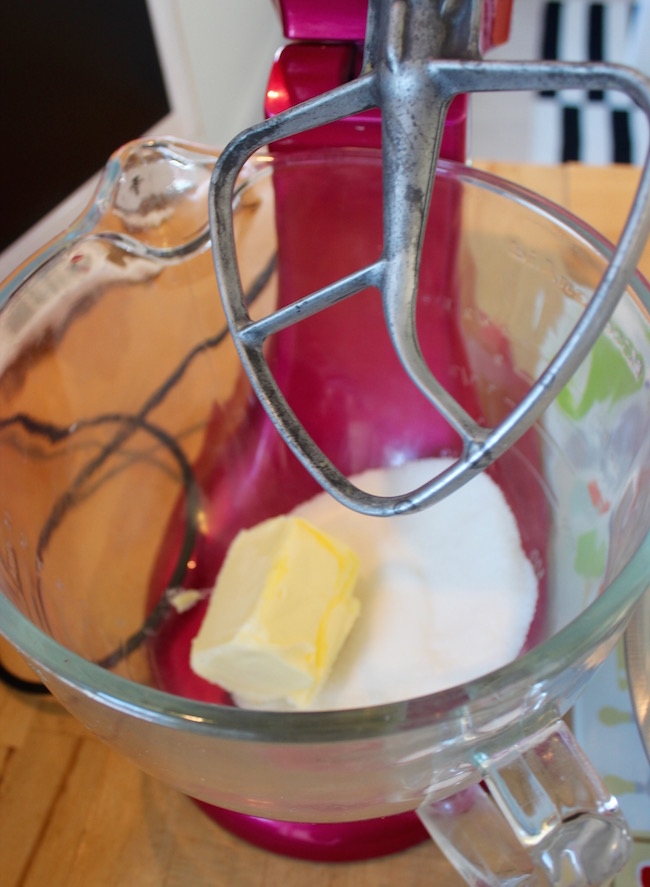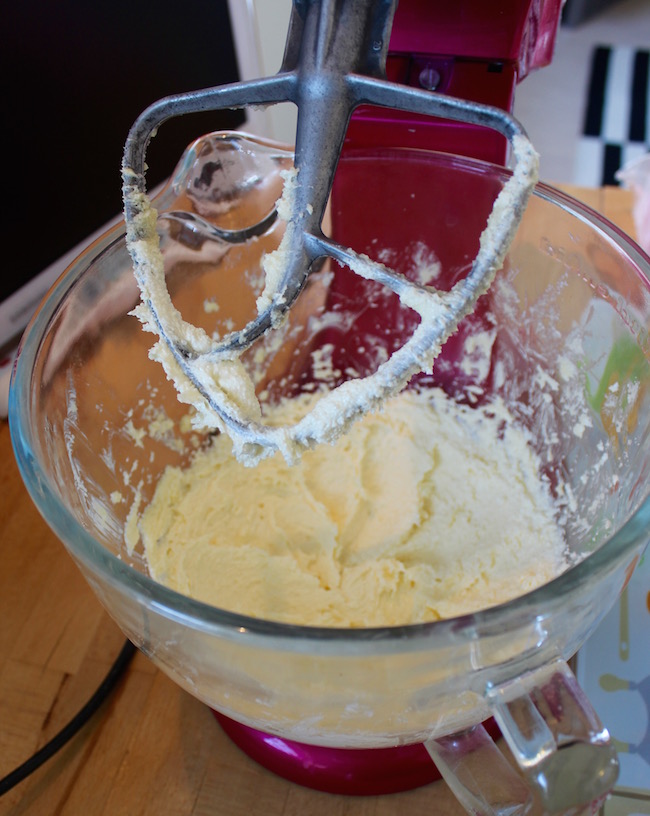 Add the eggs and blend well.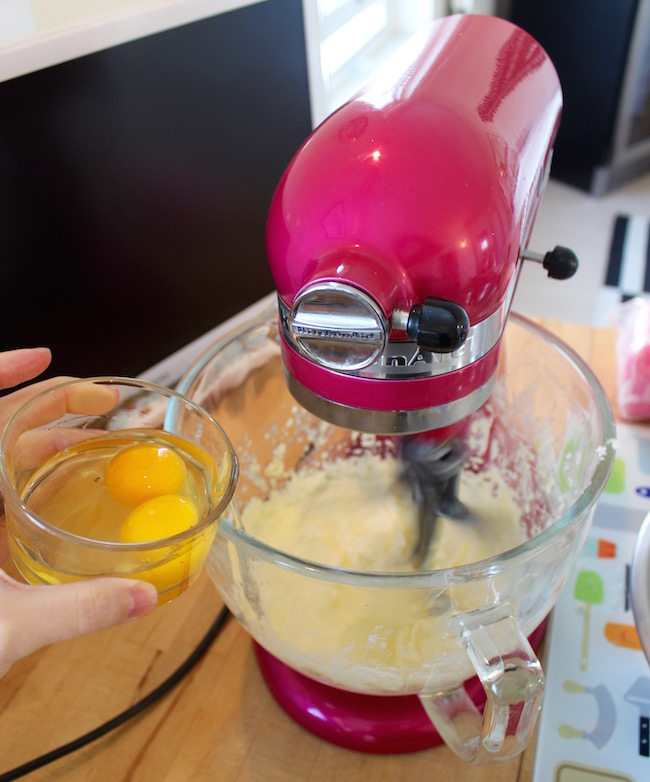 In a separate bowl, combine dry ingredients (flour, salt, baking soda, nutmeg, allspice, and cloves).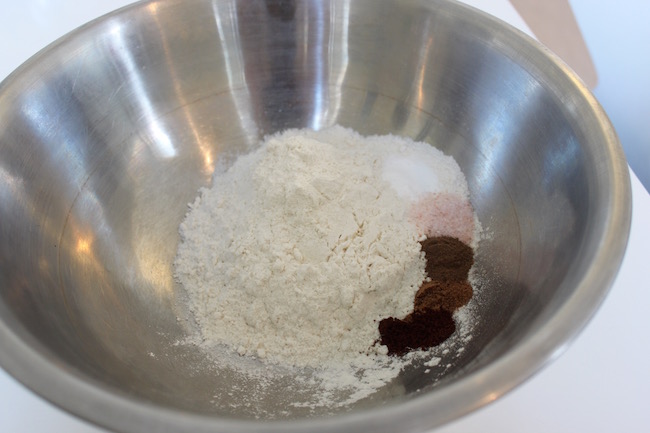 Add dry ingredients to butter mixture and mix on low speed until combined.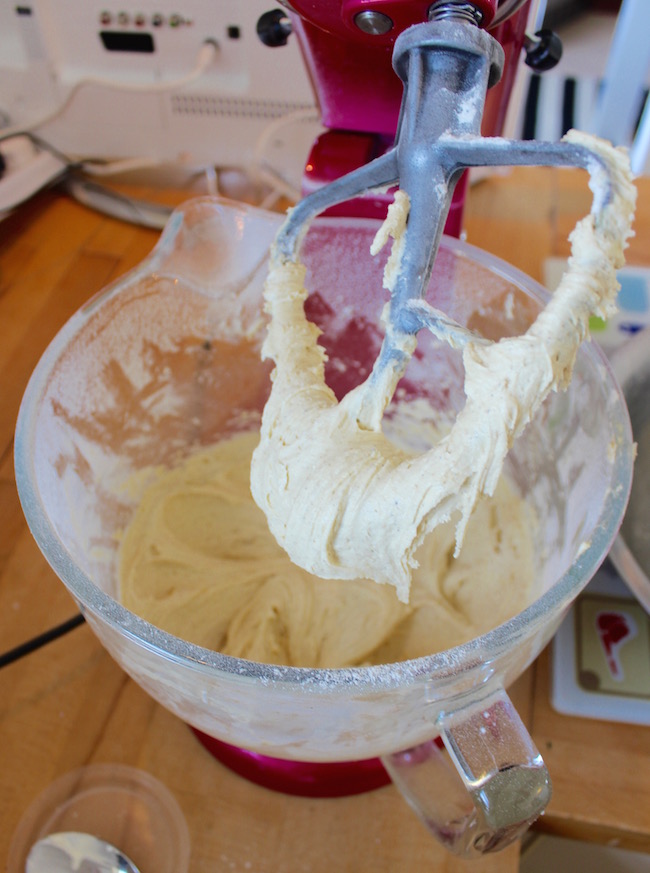 Fold in sour cream, vanilla and mashed bananas using a wooden spoon and mix until just combined.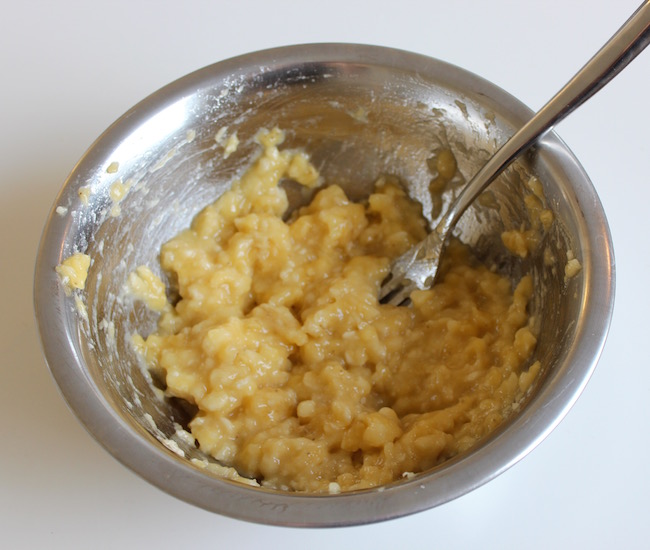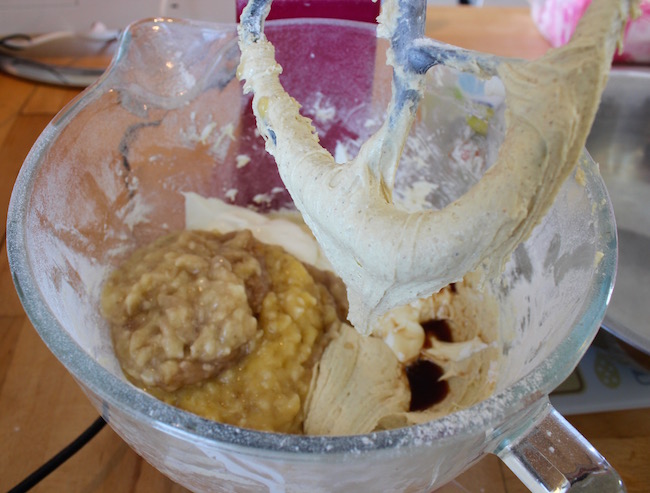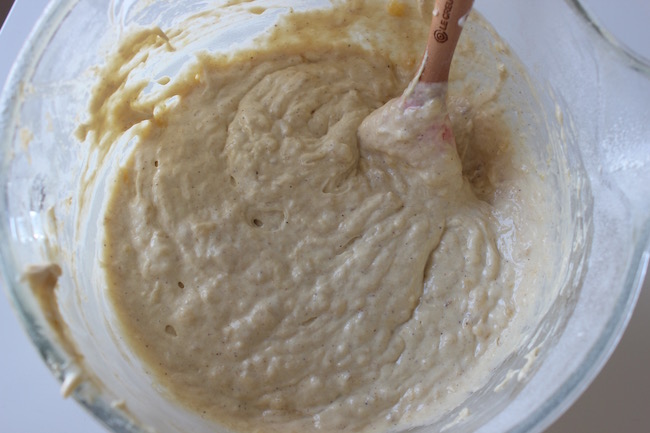 Pour batter into loaf pan and bake for about 50 minutes, or until golden on top and a cake tester inserted into the middle comes out clean.
Let cool in pan for 10 minutes before removing to a cooling rack, using the parchment paper to help lift it out.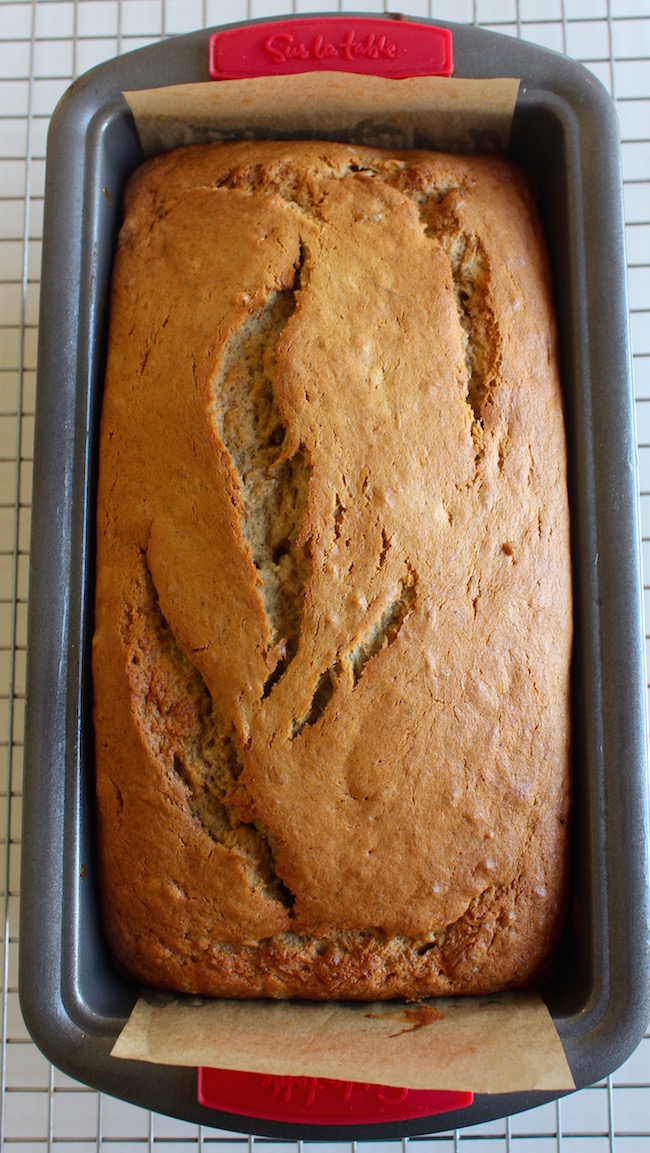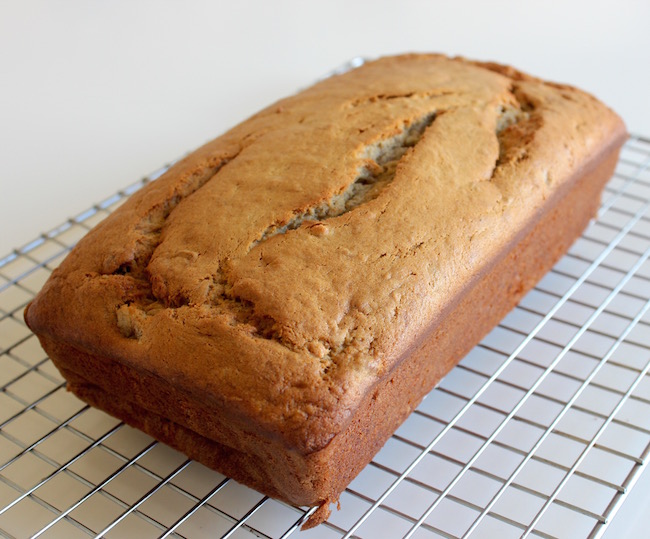 Prepare glaze by combining the sugar and lemon juice. Add tiny drops of water until you reach the desired consistency. It shouldn't be too runny, but just enough to spread easily in a nice layer on top.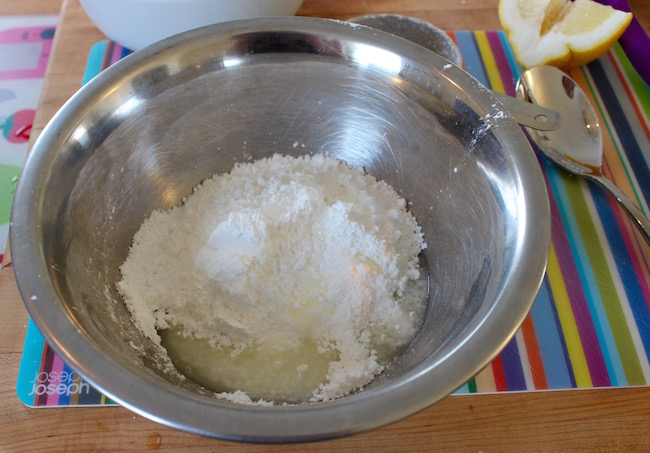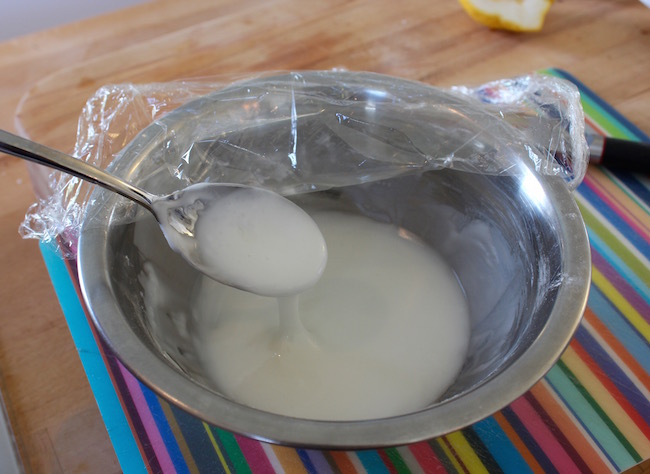 Once the bread is completely cooled, ice the loaf with the glaze using a flat knife.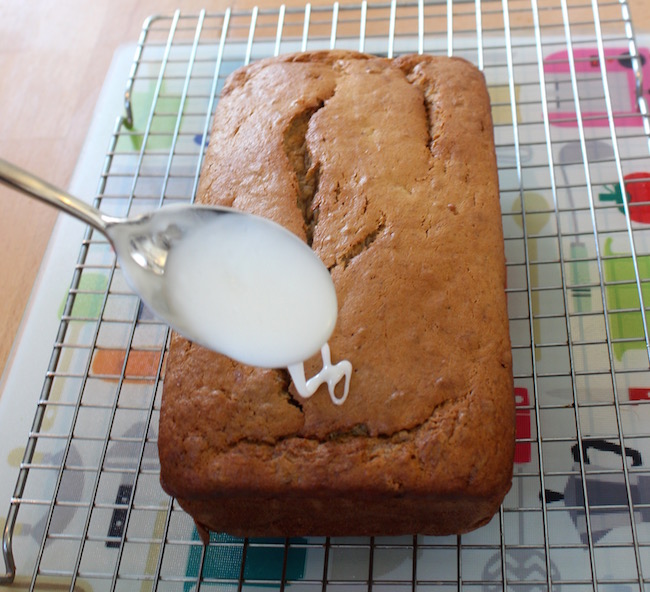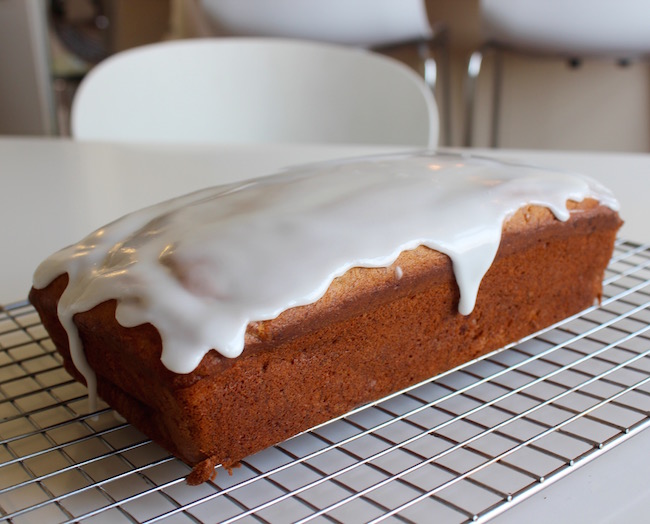 Cut into slices and serve. This banana bread freezes beautifully too.