About Me
ABOUT THE EDITOR…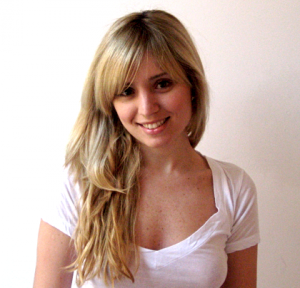 Hello! I'm Janelle, a twenty-something foodie and fashionista residing in New York City's East Village with my fiancé, Aaron. From super trendy to hidden gems, I never miss an opportunity to eat and drink, shop and style the best New York has to offer – just don't expect me to pass up a chance to cook up a 3-course meal at home…
I grew up in Connecticut and attended Franklin College Switzerland, an American college situated in Lugano, Switzerland, where I spent two years studying languages and traveling the world. My time living in Europe inspired my love of international cooking and cutting-edge fashion. I later graduated from Babson College, where I received a degree in Entrepreneurship. Since then, I have worked in fashion, finance, publishing and public relations, but my love is and always will be, writing.
I am a self-taught cook and love challenging myself to create new recipes. Many of the recipes on this blog are family recipes that have been passed down for generations. My years working in the fashion industry have inspired my sense of style and I love to merge the two very different worlds of food and fashion.
For any and all questions+inquiries, email me at janelle@thechicbrulee.com ~ I'd love to hear from you! xx
ABOUT THE CHIC BRÛLÉE…
TheChicBrûlée.com is a nyc-based lifestyle blog where foodies and fashionistas unite. Read about my adventures in cooking and baking, along with tempting original recipes, style tips, and reviews of restaurants and bars I visit in New York City. You'll notice there are lots of desserts, because, if it was up to me, every meal would include something sweet!
CONNECT WITH US …