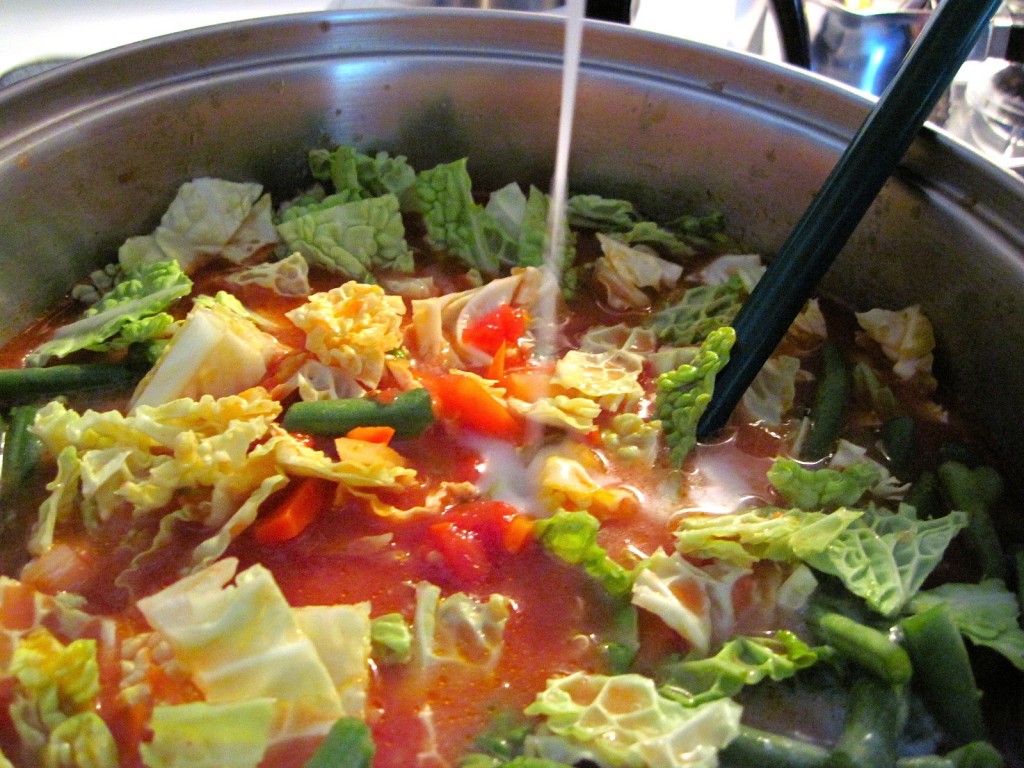 Curry Garden Vegetable Soup
Author: Janelle
Prep time: 10 mins
Cook time: 30 mins
Total time: 40 mins
A healthy recipe for a soup full of hearty vegetables, beans and curry.
2 Tbls. olive oil
2 cups match stick sliced carrots
1 ½ diced onions
4 large garlic cloves minced
¼ cup red curry paste (*see cook's note)
4 cups fat free chicken broth
1 ½ cups diced Savoy cabbage
2 cups green beans, cleaned and cut
1 cup low fat coconut milk
1 – 28 oz can diced tomatoes
In a large stock pot, heat olive oil until warm
Add carrots, onions and garlic
Saute over low heat until softened, about 5-10 minutes
Add red curry paste and stir until veggies are covered
Add chicken broth and heat until warm
Add cabbage, green beans, coconut milk and tomatoes
Lower heat and simmer covered for about 15-20 minutes until string beans are tender.
To serve, top with grated parmesan cheese and crusty bread croutons.
Additions: Small red kidney beans, chickpeas, or cannellini beans or spinach wilted on top before serving!
¼ cup of red curry paste makes soup spicy. If you would like it less spicy, adjust curry paste.
Recipe by
the chic brûlée
at http://thechicbrulee.com/2012/01/23/curry-garden-vegetable-soup/