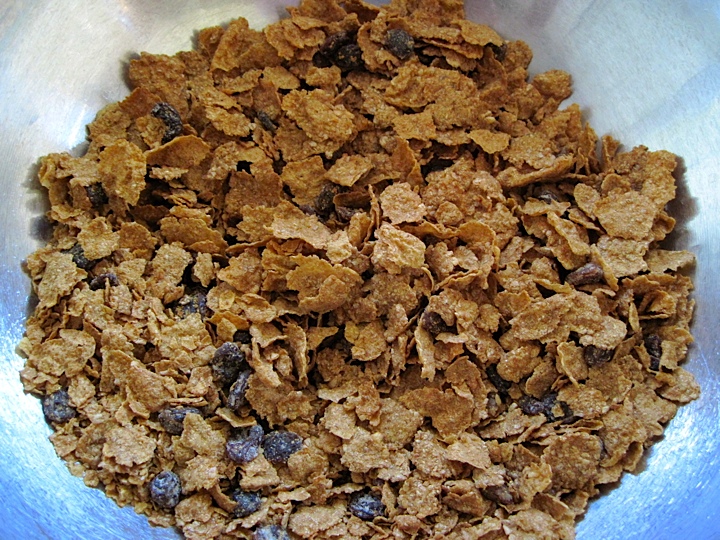 It's a Raisin Bran Muffin Makeover!
Author: the chic brûlée
the chic brûlée invites you to try a recipe for healthy raisin bran muffins, made with cereal
4 cups ready-to-eat raisin bran cereal
2 cups fat-free skim milk
½ cup canned pumpkin
½ cup regular egg substitute
1 cup all-purpose flour
1 cup whole wheat flour
½ cup brown sugar
6 tsp. baking powder
1 tsp. cinnamon
1 tsp salt
To four cups raisin bran flakes cereal add 2 cups skim milk to soften flakes. Mix with a wooden spoon.
Add ½ cup pumpkin and ½ cup egg substitute. Blend well.
In a separate bowl, mix flours, ½ cup sugar, 6 teaspoons baking powder and 1 teaspoon cinnamon and 1 tsp. salt.
Mix dry ingredients with bran flakes mixture.
Fill greased muffin tins ⅔ or more full.
Recipe by
the chic brûlée
at http://thechicbrulee.com/2012/03/06/its-a-raisin-bran-muffin-makeover/