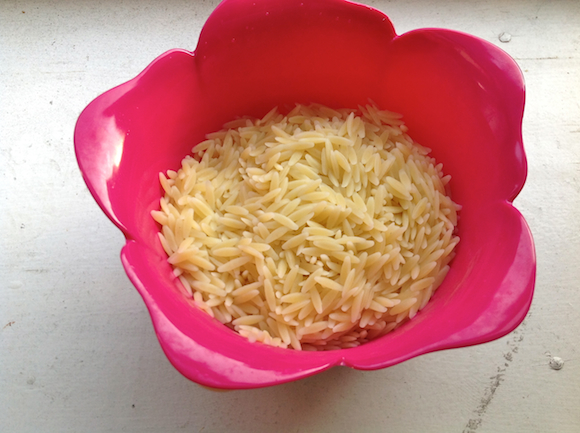 Author: the chic brûlée
A traditional Roman favorite, "Italian Egg Drop Soup" is a comforting blend of chicken broth, eggs and parmesan cheese.
6 cups chicken stock
3 eggs, lightly beaten
¼ cup grated Parmigiano-Reggiano
½ cup orzo
¼ teaspoon fresh lemon rind
¼ fresh parsley, chopped
4 cups escarole, chopped
pinch nutmeg
pinch salt and pepper
In a large stockpot, bring chicken broth to a boil.
Cook orzo al dente in a separate pot according to package directions.
Meanwhile, in a large bowl, combine eggs, Parmigiano-Reggiano, nutmeg, lemon rind, parsley and salt and pepper.
Add escarole to the broth and cook for 3-4 minutes until leaves are tender.
Bring the broth back to a boil. In a slow, steady stream, whisk the egg mixture into the boiling stock and reduce heat to low. Continue to whisk for 3 to 4 minutes.
Add cooked orzo to soup.
Serve immediately, topped with more grated cheese if desired.
Recipe by
the chic brûlée
at http://thechicbrulee.com/2012/04/19/stracciatella-soup/