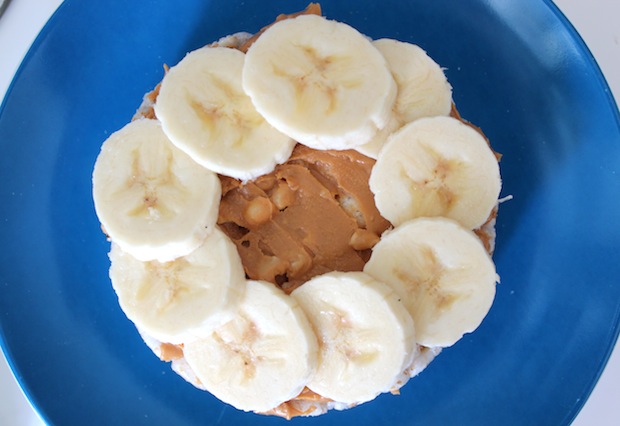 Author: Janelle
Almond butter rice cakes are a healthy and satisfying anytime-of-day snack.
1 tablespoon almond butter, crunchy
1 brown rice cake
sliced fruit, if desired
Simply smear almond butter onto rice cake and enjoy!
If you'd like, place thinly sliced bananas, apples or your favorite fruit on top. Sometimes I like to add a small drizzle of honey or sprinkling of sea salt on top too.
Recipe by
the chic brûlée
at http://thechicbrulee.com/2013/04/11/almond-butter-rice-cakes/