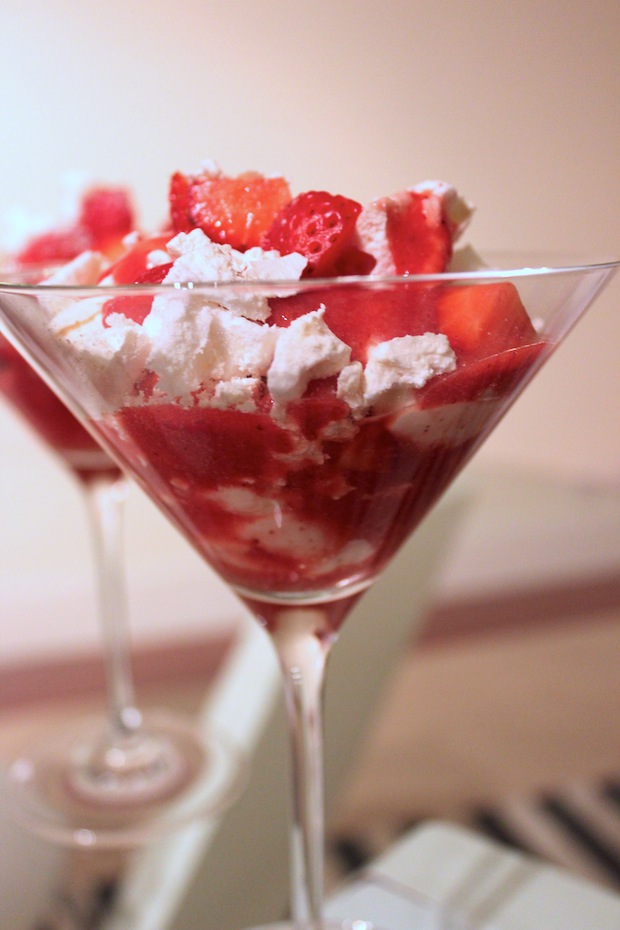 Author: Janelle
A lightened up version of the British summer classic, Eton Mess
150ml (2/3 cup) whipping cream
150ml (2/3 cup)
0% fat plain Greek yogurt
1 tsp vanilla extract
2 tbsp icing sugar (confectioner's sugar)
300g (11 oz) fresh strawberries
1 large ready-made meringue, crushed
Using an electric mixer, whip whipping cream, yogurt, vanilla and 1 tbsp of the sugar for a couple minutes until combined (mixture will be thick).
Place half of the strawberries and the remaining 1 tbsp of sugar into a food processor and mix until it turns into a puree.
Finally, layer the cream, crushed meringue, strawberries and purée in glasses, ending with some strawberries and purée on top.
Recipe by
the chic brûlée
at http://thechicbrulee.com/2013/08/02/lightened-up-eton-mess/