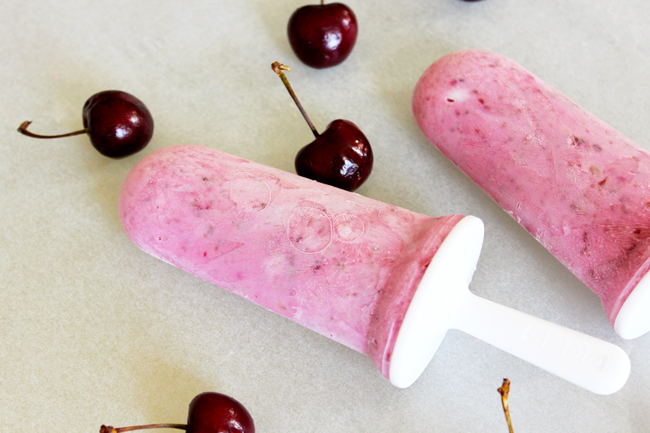 Author: Janelle
1 cup fresh cherries, pits and stems removed
2 cups nonfat plain Greek yogurt
2 tablespoons agave nectar (or honey if you prefer)
1 teaspoon vanilla extract (or vanilla bean paste if you have it)
Place all ingredients in a food processor and process until smooth.
Pour mixture into 6 (3 fl oz.) popsicle molds and insert sticks according to the directions of your popsicle mold.
Freeze for at least 4 fours or until totally frozen.
Run popsicle molds under warm water for a few seconds at a time to release popsicles from the mold.
Enjoy!