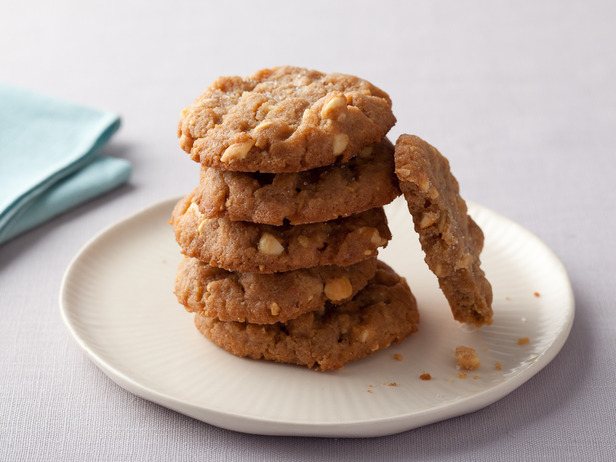 Today I decided to make Paula Deen's famous "Magical Peanut Butter Cookies." Although Ms. Deen is known for her deliciously rich, butter and cream-filled, over-the-top creations, one of her most popular recipes (703 likes on facebook!) is actually good for you! What makes these cookies so magical is the fact that they are flourless, sugar-free, gluten-free, low-carb and absolutely scrumptious all at the same time. With only 4 simple ingredients that you almost always have on hand in your pantry, this recipe is a fabulous addition to your cookie repertoire and something all peanut-butter lovers will go crazy for. Pssst, don't tell them they are sugar-free and flourless – they'll never know! 😉
I modified mine slightly by making them bite-sized instead of regular-sized cookies. Keep reading for the recipe!
Magical Peanut Butter Cookies
Recipe Courtesy of Paula Deen
Ingredients
1 cup peanut butter, creamy or crunchy
1 1/3 cups baking sugar replacement (recommended: Splenda)
1 egg
1 teaspoon vanilla extract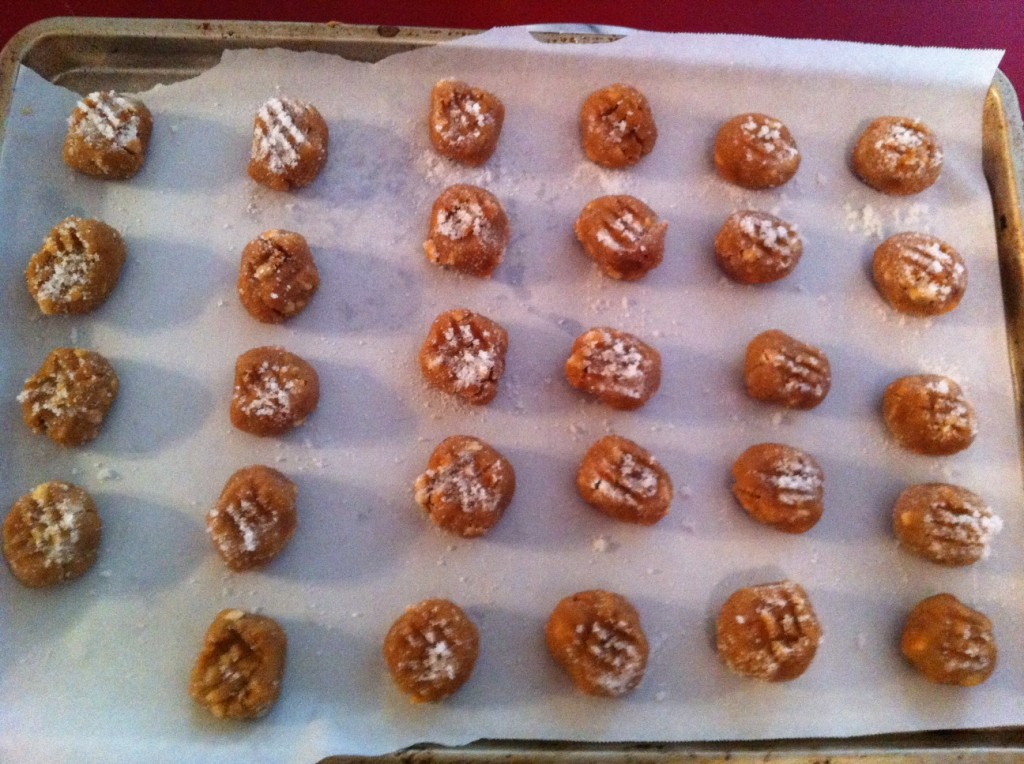 Directions
Preheat the oven to 350 degrees F. Grease a large baking sheet or line with parchment paper.
In a mixing bowl, combine the peanut butter, 1 cup sugar replacement, the egg, and vanilla, and stir well with a spoon. Roll the dough into balls the size of walnuts. Place the balls on the prepared baking sheet. With a fork, dipped in sugar replacement to prevent sticking, press a crisscross design on each cookie. Bake for 12 minutes, remove from the oven, and sprinkle the cookies with some of the remaining sugar replacement. Cool slightly before removing from pan.
*Note – If you are making them bite-size like I did, reduce the cooking time to 10 minutes