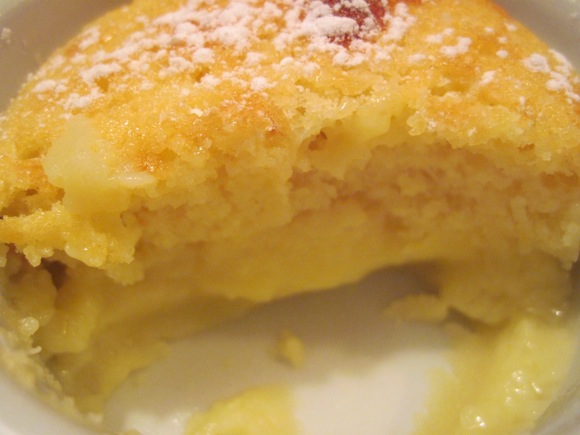 ABC's new daytime show, The Chew, has been killing it with to-die-for recipes rolling out every day. If you are a Top Chef watcher, you will remember Carla and her scrumptious and hearty comfort-food-style cooking. A true lover of sweets (she owns Alchemy cookies after all) it is no surprise this mouthwatering lemon pudding cake recipe comes to us courtesy of Carla Hall. My grandmother set out to make these mini-cakes and they came out truly delicious! Baked in ramekins, these pudding cakes make for a perfect individual dessert treat. With egg whites to puff up the cake, a healthy dose of butter, sugar, milk, fresh lemon juice and a kick of orange liqueur, you will find these pudding cakes irresistible. Once baked, the pudding forms a golden-brown cake on top and leaves soft pudding on the bottom, so when you cut into it, the cake oozes with creamy lemon pudding (kind of like an exploding chocolate lava cake, but lemon-ized). I guarantee you will enjoy these moist pudding cakes. Keep reading for the recipe!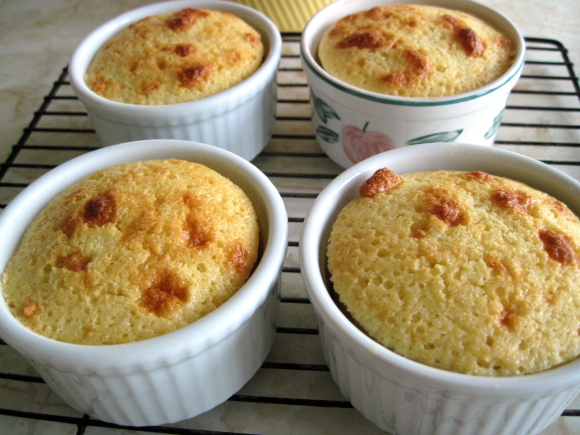 Carla Hall's Lemon Pudding Cake with Orange Liqueur
Recipe Courtesy of Carla Hall on The Chew
Ingredients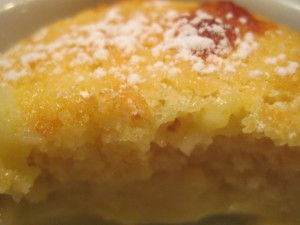 Butter or vegetable spray
4 eggs yolks
2 Tablespoons butter at room temperature
1 Cup granulated sugar
1/2 Cup all purpose flour
1/4 Teaspoon salt
1/4 Cup lemon juice
2 Tablespoon orange liqueur
2 Teaspoon lemon zest
1 Cup milk
4 egg whites (at room temperature)
Instructions
Preheat oven to 350 degrees. Prepare 6 ramekins (6oz) with butter or vegetable spray.
In a large bowl, combine sugar, flour and salt. In a second bowl, whisk together egg yolks and butter until blended. Add to the yolk mix lemon juice, orange liqueur, lemon zest and milk. Pour the lemon mixture into the sugar mixture and whisk until smooth. Note: you can use rum or other liqueurs if you don't like orange.
Beat egg whites until stiff. Note: if you overbeat your whites they are hard to incorporate. Gently fold in egg whites into batter in three parts. As you fold them in continuously turn the bowl. Pour mixture into ramekins. Note: the mixture should still be slightly streaky.
Transfer the ramekins to a small roasting pan. Note: if you don't have ramekins you can use an 8×8 Pyrex dish. Place the pan in the oven and pour enough hot water to cover the bottom inch of the ramekins. This is called a baine marie. Bake at 350 degrees for 35 minutes or until puffed and golden. Remove the pan from the oven and carefully take the ramekins out of the water bath. Transfer the ramekins to a rack and let cool for 15 minutes. Serve warm or at room temperature. The result is a cake with a pudding on the bottom.