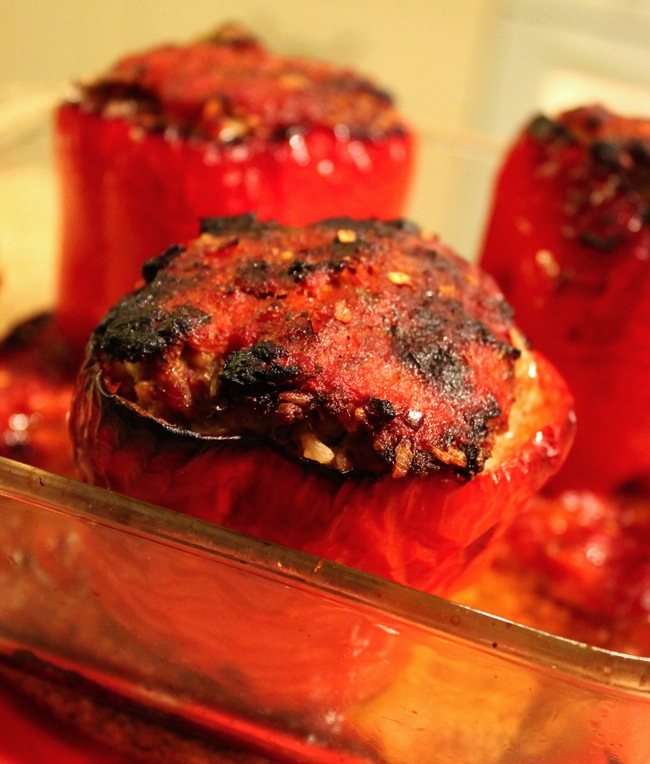 Here is my grandmother's tried-and-true recipe for the best Italian-style stuffed peppers.  Although I have made a few modern variations on stuffed peppers recently (some unsuccessful, I must admit), I wanted to take it back and make the *real* stuffed peppers my family and I have enjoyed for years so I asked my grandmother for her recipe.
The peppers are stuffed with a tasty mixture of ground beef, pork and veal, along with onions, cooked rice, bread, Parmesan cheese, fresh parsley and garlic. It's full of traditional Italian flavors and almost tastes like a meatball. The cooked rice adds texture and heartiness, and the mixture of meats adds a ton more flavor and richness than if you only used ground beef. We have a special way of cooking it that doesn't dry out the filling, but still allows the stuffed peppers to retain their shape. These stuffed peppers make for a lovely meal. Enjoy!
Italian-Style Stuffed Peppers
Ingredients
6 medium red bell peppers
1/2 cup white or yellow onions, very finely chopped (use a food processor, if possible)
1 lb. total of ground meat (even mix of ground beef, ground pork, and ground veal)
3 eggs
1/2 cup rice, uncooked (you can use white or brown)
1 slice of plain white bread, soaked in milk
1/4 cup Parmesean cheese, grated
1 tsp fresh parsley, chopped
1 tsp fresh garlic, minced
Salt and freshly ground black pepper, to taste
Olive oil, for drizzling
2 1/2 cups marinara sauce (bought or homemade)
Directions:
Preheat oven to 400 degrees F (200 degrees C).
Wash and dry peppers, cut off tops, scoop out insides and set aside.
Cook rice according to package directions. Set aside and let cool.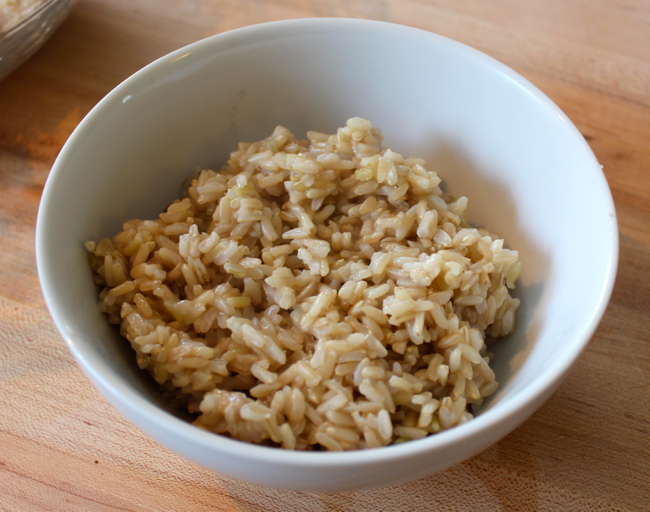 In a large bowl, combine onions, ground meat, rice, bread, cheese, parsley, garlic and a few shakes of salt and pepper. Mix gently until combined (note: the mixture should be on the soft side).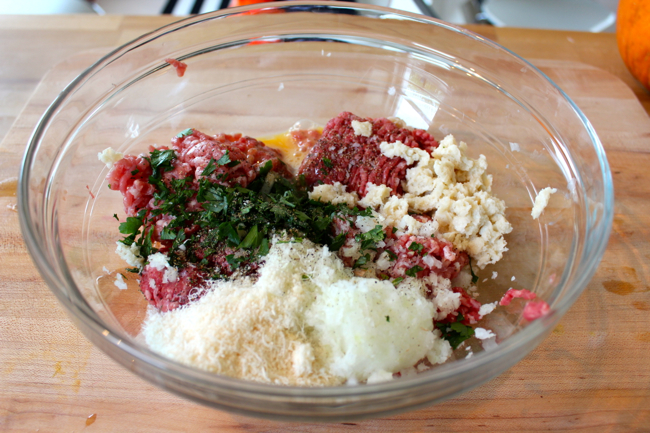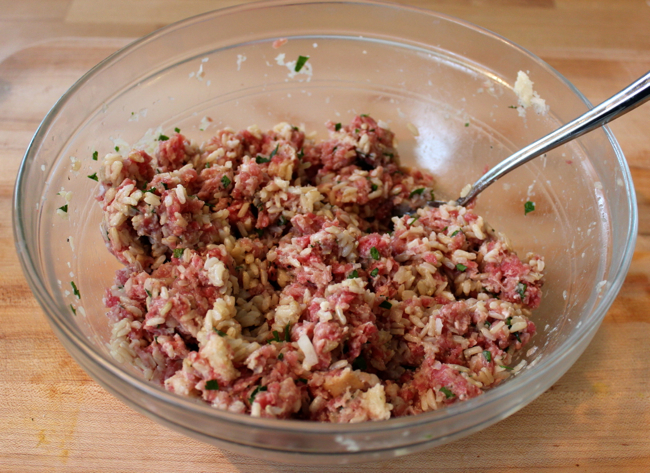 Spoon mixture into peppers.
Drizzle olive oil on bottom of ovenproof casserole or roasting pan.
Place stuffed peppers in casserole or pan.
Lightly drizzle olive oil on top of each pepper.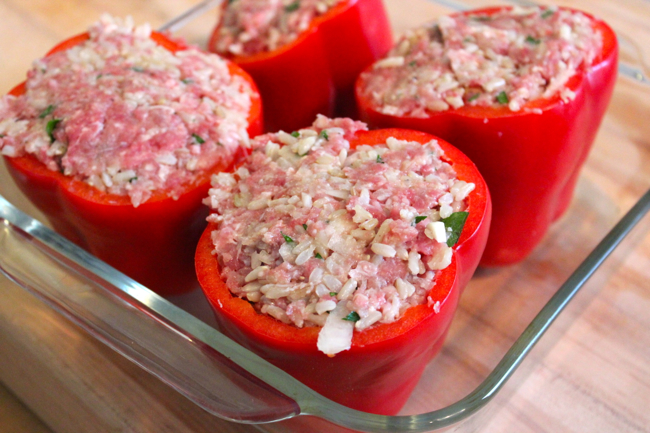 Bake uncovered  for 30 minutes, without any sauce first.
Take out casserole and spoon a bit of sauce on bottom of casserole and then on top of each pepper.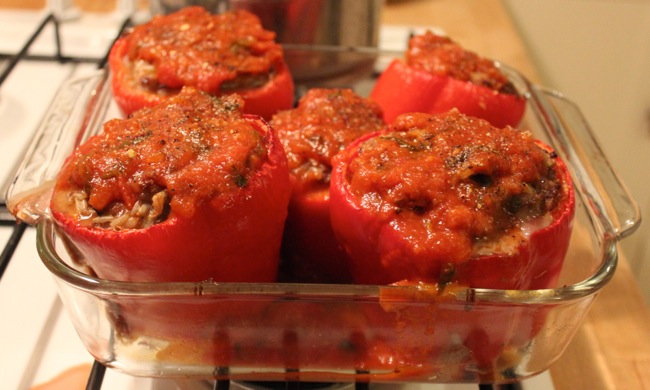 Bake an additional ½ hour uncovered.
Serve and enjoy!