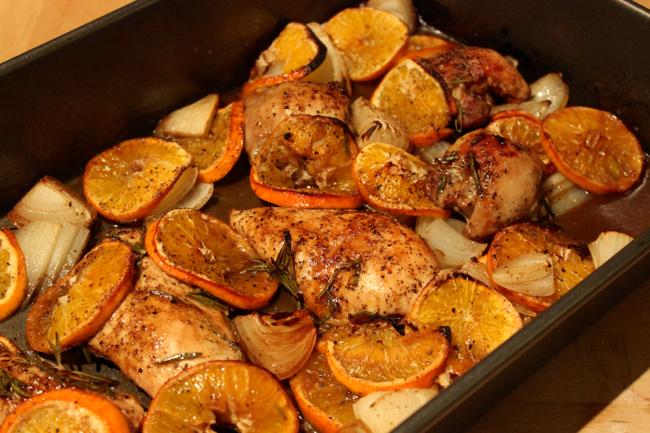 I was browsing through Yotam Ottolenghi's cookbook, Jerusalem, and was inspired by a unique recipe for roasted chicken with clementines and Arak, an anise-based Lebanese spirit. I have been spotting leafy clementines at my local farmer's market lately – it is peak season after all – so I thought this was the perfect opportunity to cook up a savory dish featuring this sweet and juicy fruit. I didn't have some key ingredients in Ottolenghi's recipe on hand (mainly the Arak and fennel), so I decided to get creative and create something a little different on my own, still of course featuring some lovely clementines.
I first marinated the chicken in olive oil, orange juice, brown sugar and balsamic vinegar, and then tossed it with thin slices of fresh clementines, a generous sprinkling of fresh rosemary and a few pieces of onion. I then roasted it in the oven until cooked through and golden. The combination of zesty orange along with the caramelization from the brown sugar and the sweetness of the balsamic vinegar created a delicious, light and flavorful sauce. This recipe is so easy and perfect for a quick, throw-together meal. Serve it with a green vegetable and/or rice if you can spare the carbs. Enjoy!!!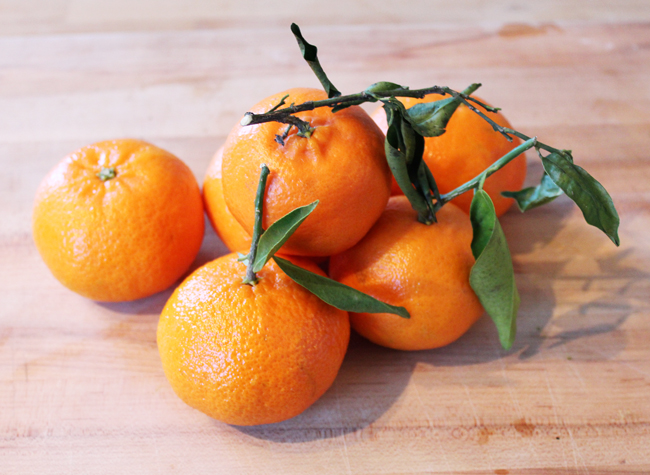 Ingredients
4 boneless skinless chicken breasts (you can add a couple boneless thighs if you wish)
4 tablespoons olive oil
2/3 cup freshly squeezed orange juice
3 tablespoons light brown sugar
3 tablespoons balsamic vinegar
few sprigs of fresh rosemary, leaves only
2-3 clementines, unpeeled, sliced thin
2 medium white or yellow onions, peeled and quartered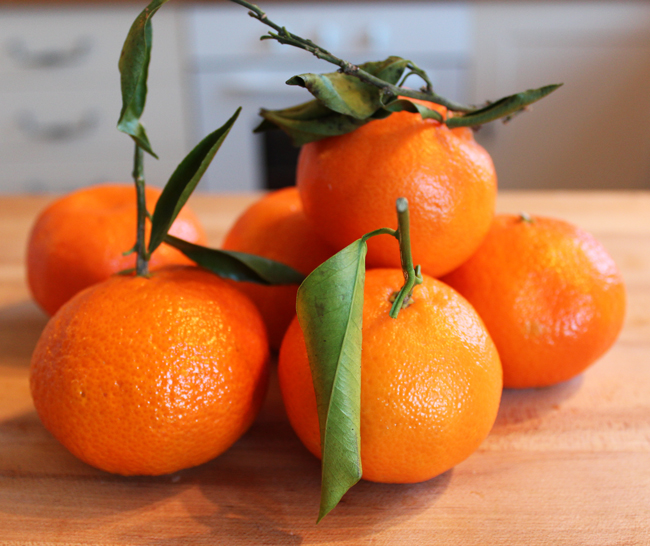 Directions
First make the marinade by combining the oil, orange juice, brown sugar and vinegar. Whisk together until blended.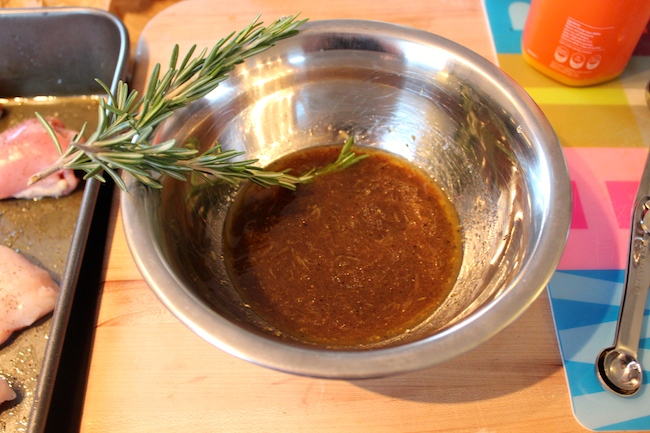 Place chicken in a roasting dish and cover with marinade. Add clementine slices, onion, marinade and rosemary to the dish.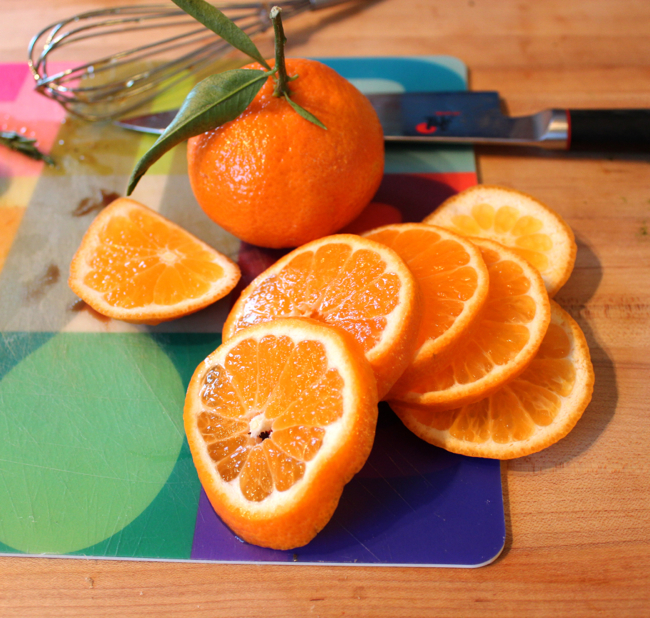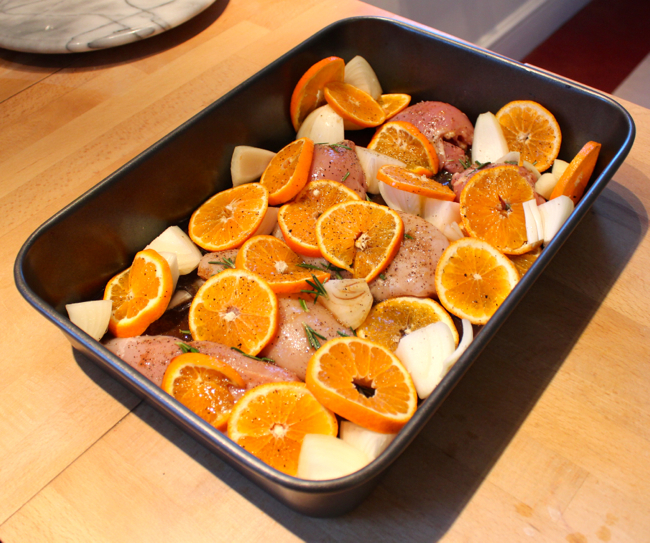 Allow chicken to marinade in refrigerator for a few hours if possible.
Preheat oven to 425 F / 220 C.
Place dish in oven and roast until chicken is browned and cooked through, about 35-45 minutes.
Serve chicken with a spoonful of sauce and a side of clementine slices and onions.