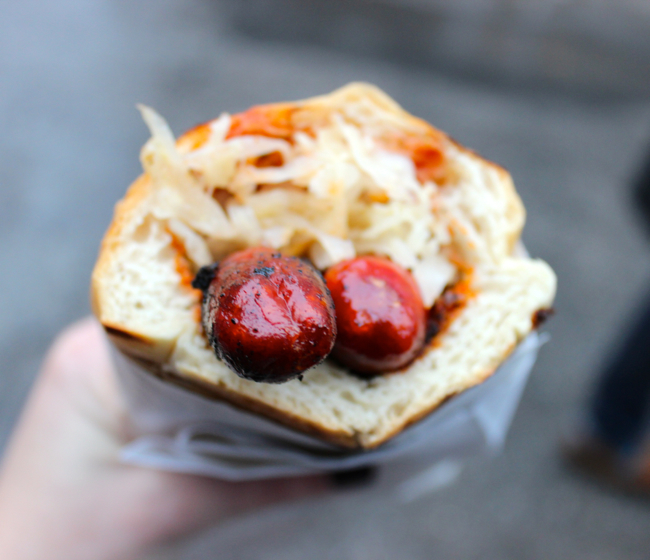 On our last day in Stockholm, we made a visit to the famous Östermalms Korvspecialist, a gourmet "hot dog stand" that cooks up mouth-watering sandwiches a few steps away from the Östermalms food hall.  The stand has been featured on many food shows and makes an appearance in my trusty Where Chefs Eat book, so, with all this fuss, I initially wasn't sure if the food would live up to all of the buzz.
We arrived to find that Östermalms Korvspecialist was indeed a tiny outdoor food stand.
As you'll see from the photos, the hot dogs themselves are far from ordinary and, in fact, hardly deserve to be called hot dogs. The sandwich is comprised of a sausage (or 2) of your choice–there are dozens of options–along with sauerkraut, special extras and an array of secret sauces and mustards, all stuffed into a fresh, hollowed-out and grilled half-baguette.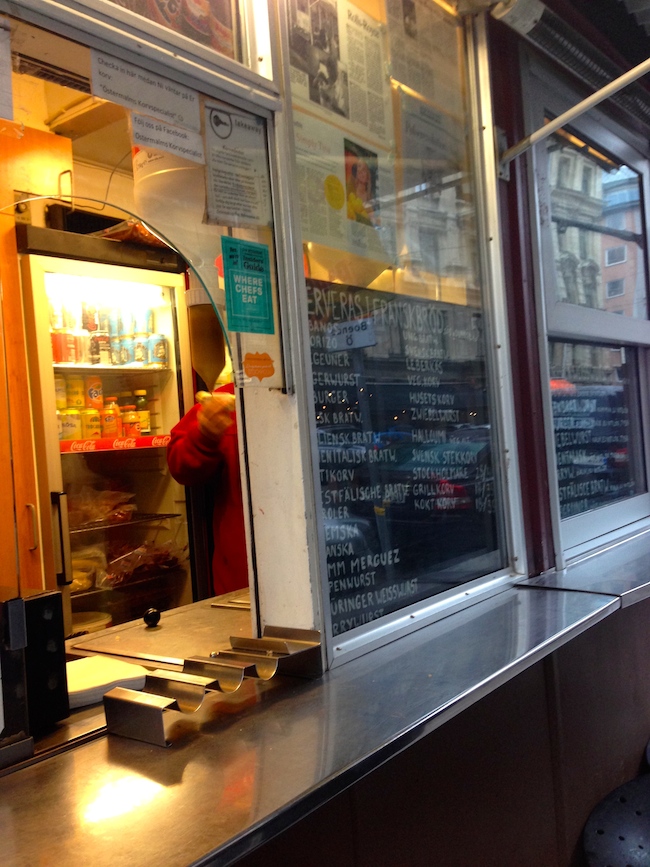 I chose the kabanos, which they told us is the most popular – 2 thin, smoked Polish pork sausages with a spicy special sauce and sauerkraut.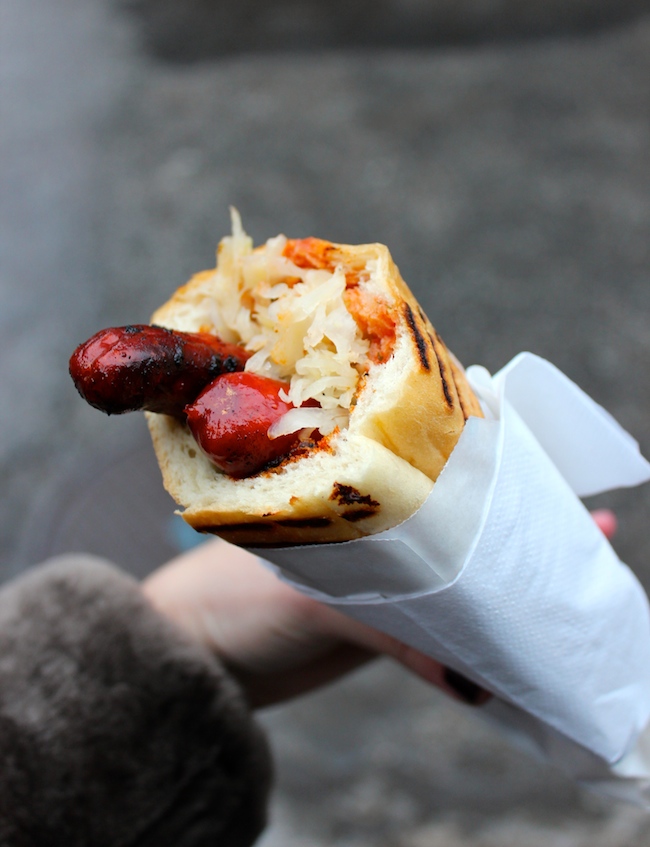 My husband ordered the bratwurst (below), which had a tasty curry sauce in addition to the traditional sauerkraut.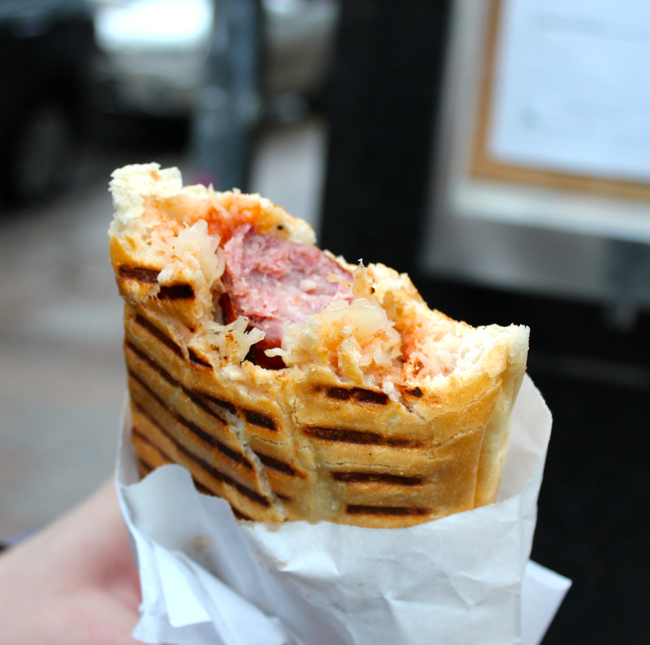 It's a sandwich-lovers heaven and I'm happy to say it did not disappoint. We, and line of hungry, well-dressed locals, were more than happy to stand outside in the cold to wait for the sandwiches, which took about 10 minutes to be stuffed and toasted up to perfection. We hardly made it a few blocks away from the stand before we finished each of ours. It was incredibly indulgent, satisfying and delicious.
Throughout the weekend we saw many hot dog stands around the city, especially near the touristy areas and museums, however, don't be fooled by the imitators serving regular old American-style hot dogs in plain, cold buns. Östermalms Korvspecialist has been around since the 60s and is local institution that indeed lived up to all of the hype. As an added bonus, the stall is open on Sunday, so it's a perfect final stop if you are in town for the weekend and catching a flight later that day. In my opinion, it's a must-visit for anyone visiting Stockholm.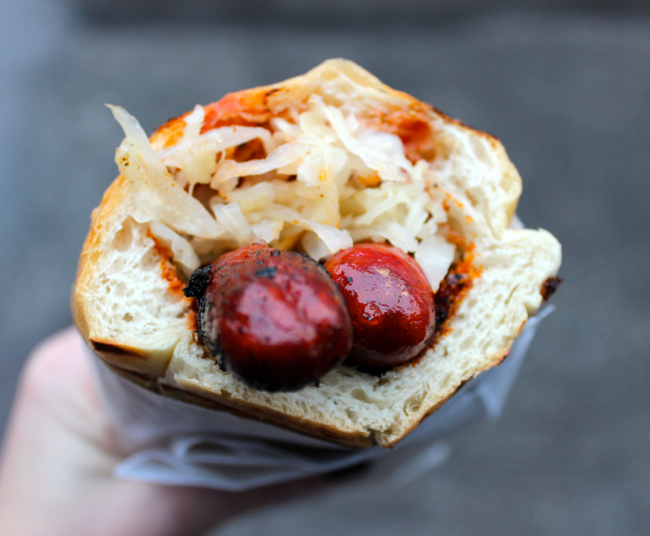 Östermalms Korvspecialist
Nybrogatan 57
114 40 Stockholm