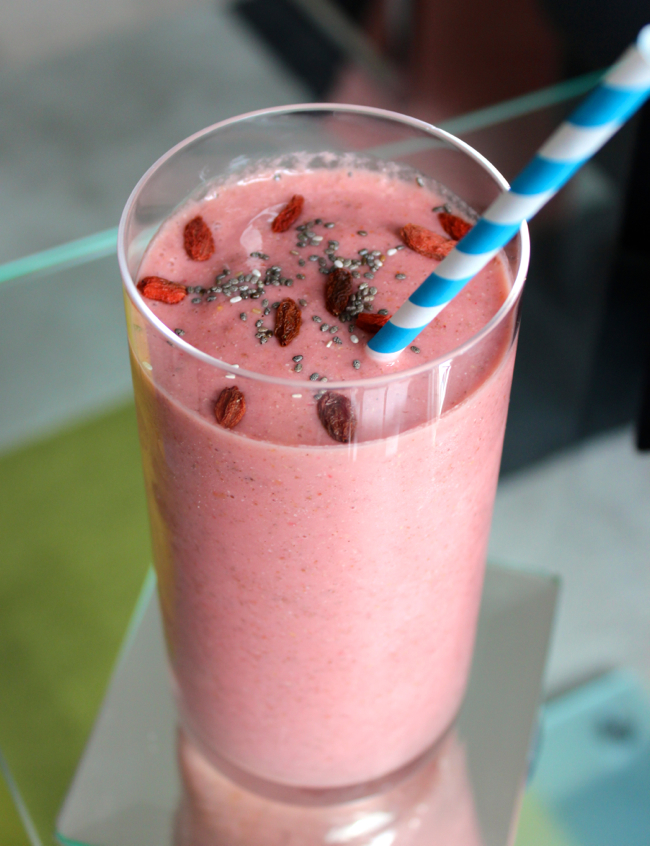 For a healthy, energizing breakfast or afternoon snack, you can't beat a nutrient-packed homemade smoothie. I have been experimenting with dozens of combinations lately and I'm excited to share with you one of my favourites – a Triple Berry Superfood Smoothie. I used a base of almond milk and added three types of berries — strawberries, raspberries, and goji berries (which are packed full of antioxidants and vitamins) — as well as milled flaxseed (for fiber, protein, and Omega 3), vanilla protein powder, and a couple 'super foods'– chia seeds (rich in fatty acids and protein) and maca powder (for increased energy, minerals and amino acids). I flavoured it with a little vanilla extract and a teaspoon of coconut sugar for low-GI sweetness.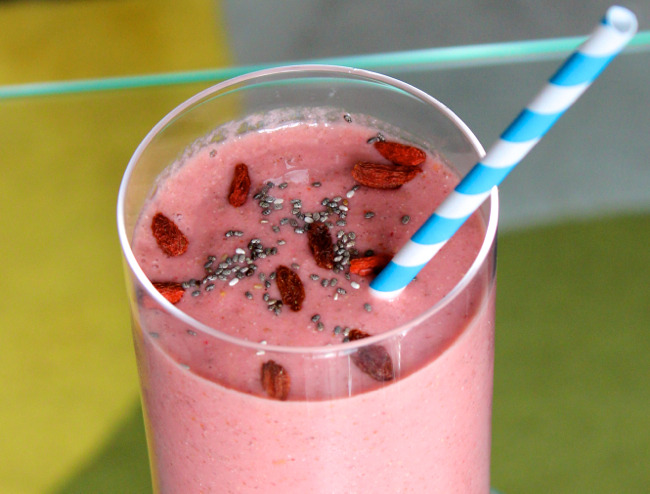 The result is a delicious and creamy smoothie that will surely keep you full until lunchtime. Enjoy!!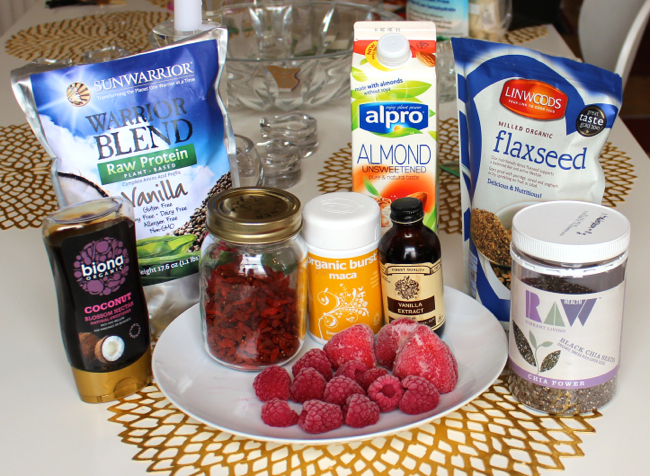 Triple Berry Superfood Smoothie
Ingredients
1 cup of unsweetened almond milk
3-4 strawberries, preferably frozen
1/3 cup raspberries, preferably frozen
1 tablespoon dried goji berries
1 tablespoon milled flaxseed
1 tablespoon chia seeds
2 tablespoons pure protein powder, I used Sunwarrior Warrior Blend (a mix of pea and hemp protein)
1 teaspoon maca powder, I used Organic Burst
1/2 teaspoon vanilla extract
1 teaspoon coconut nectar/sugar (liquid or granulated)
A couple ice cubes
Directions
Place all ingredients in a high speed blender and blend on high speed until smooth. Serve immediately.